Post by 80ZGuy on Aug 1, 2011 18:51:47 GMT -5
We met up at Timmies first thing this morning and had 2 options, a ride to the Upper Dam, or Dana/Jowsey Park area...One rider had a time limit and we had 4 trucks so the ride up to the Upper Dam was ruled out, we'll try that one later and trailer all the bikes up behind one truck and my flatbed hauler...So on we went out the Dana/Jowsey Park area to unload.
We rode some familiar trails but today we had a guide who was very familiar with the area and he took us into the middle of BFE for sure...And first stop was a river crossing that we didn't attemp even though two bikes are snorkelled, too much current.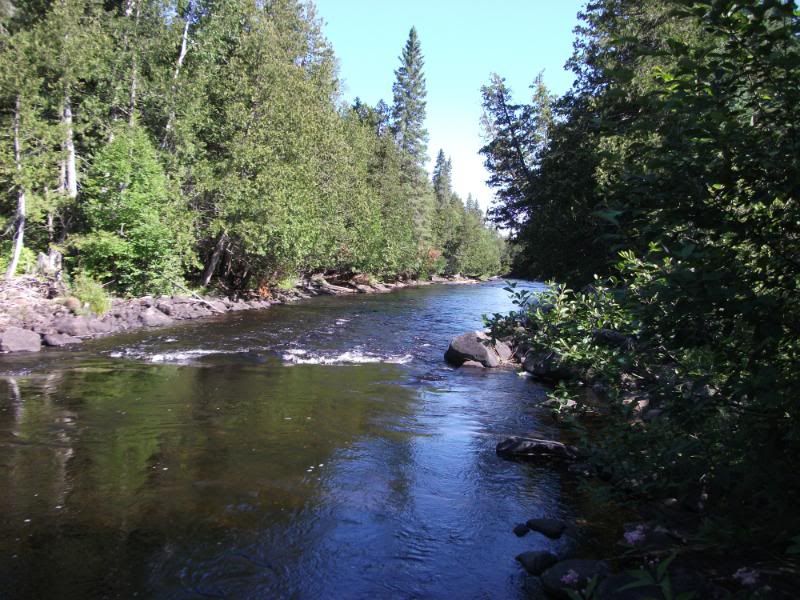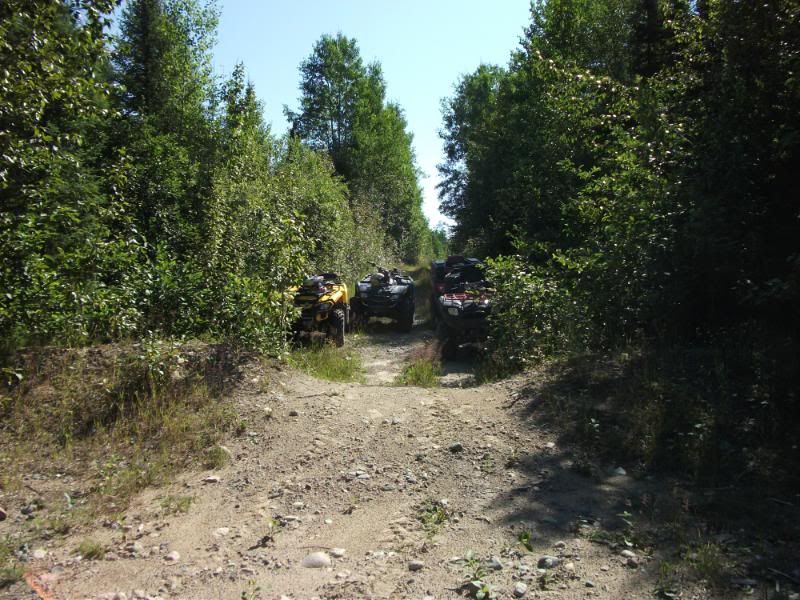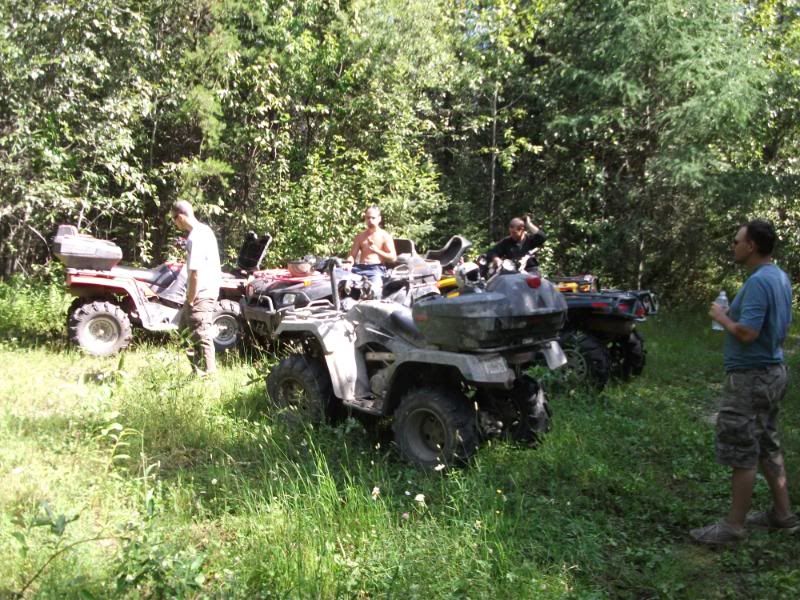 Took another trail and ended up at another crossing, this time much more shallow...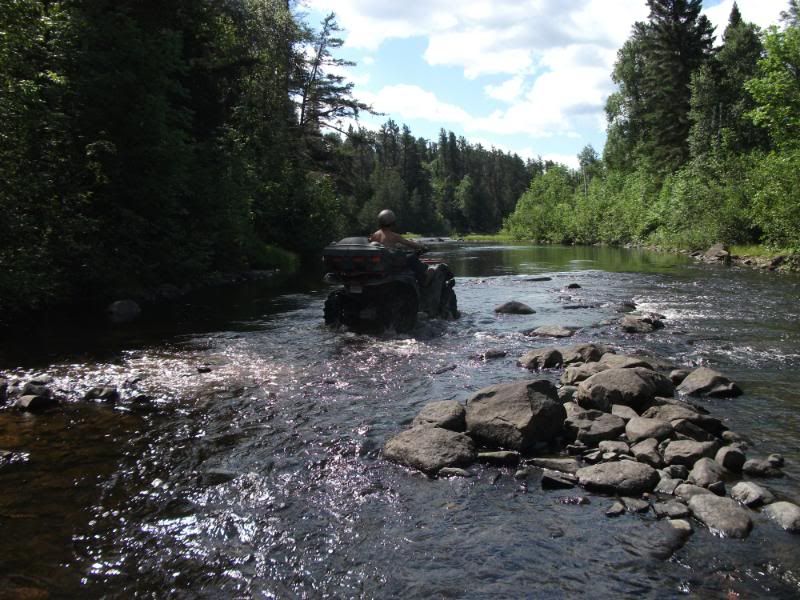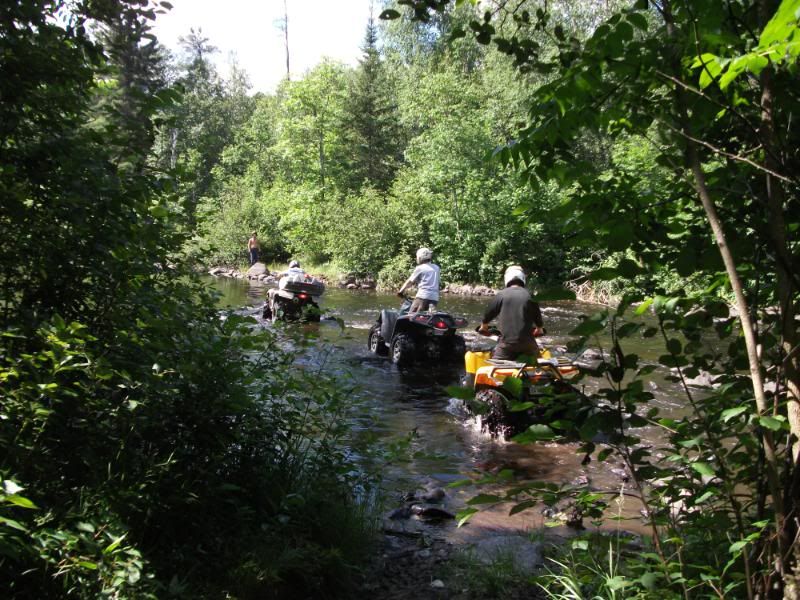 This area has an amazing amount of trails to ride and never cross them same one twice, the scenery and age of the trails show some incredible sights, however the riding is mostly flat with not too many elevation changes, good for racking on the mileage...Came across a wild beaver dam crossing, there is actually a culvert here but it is stuffed full...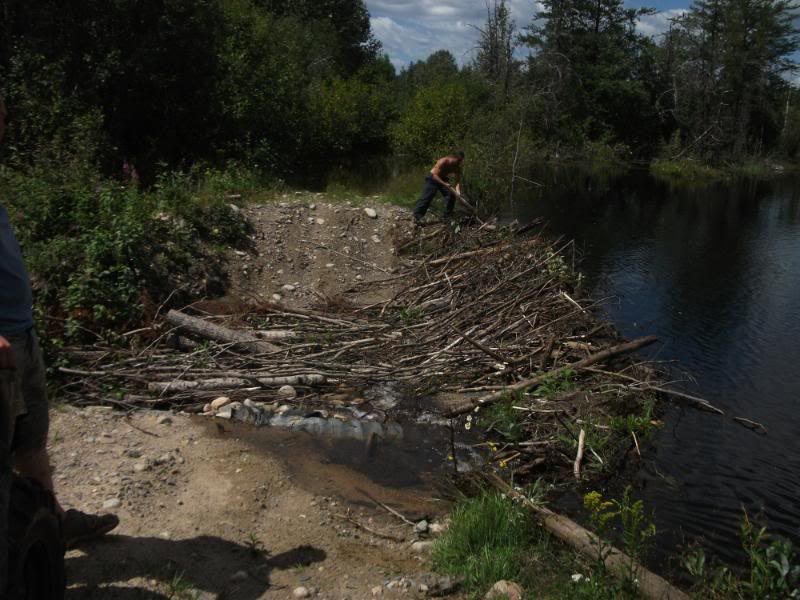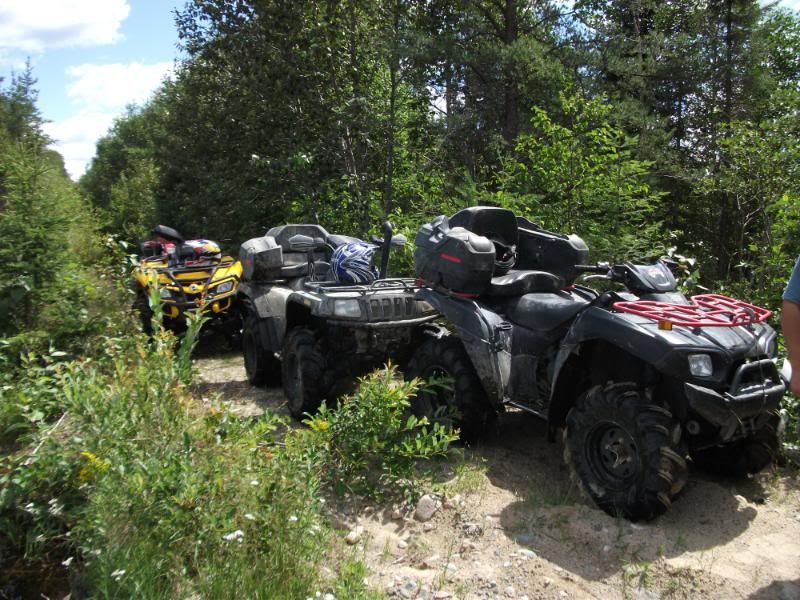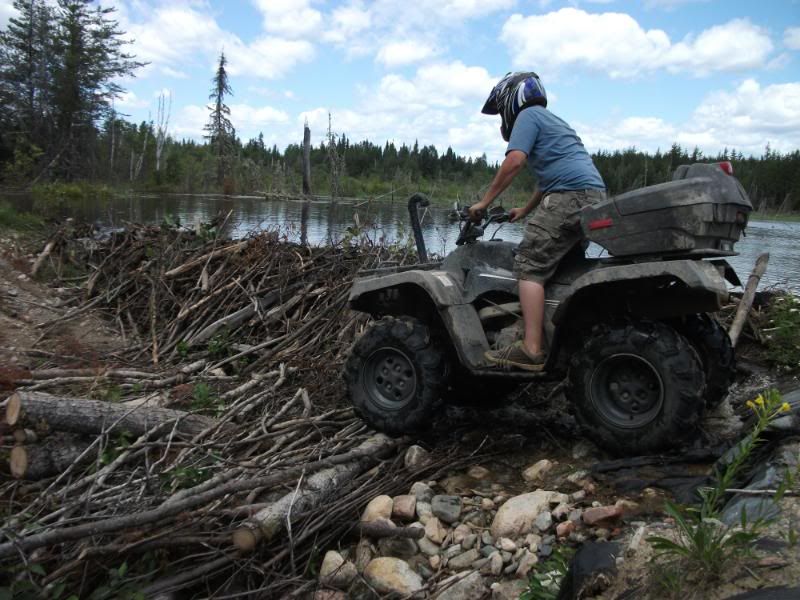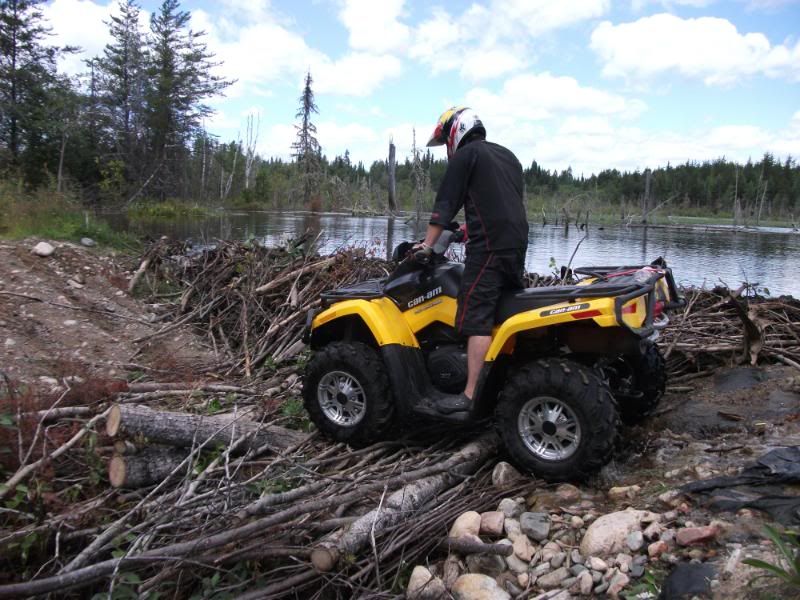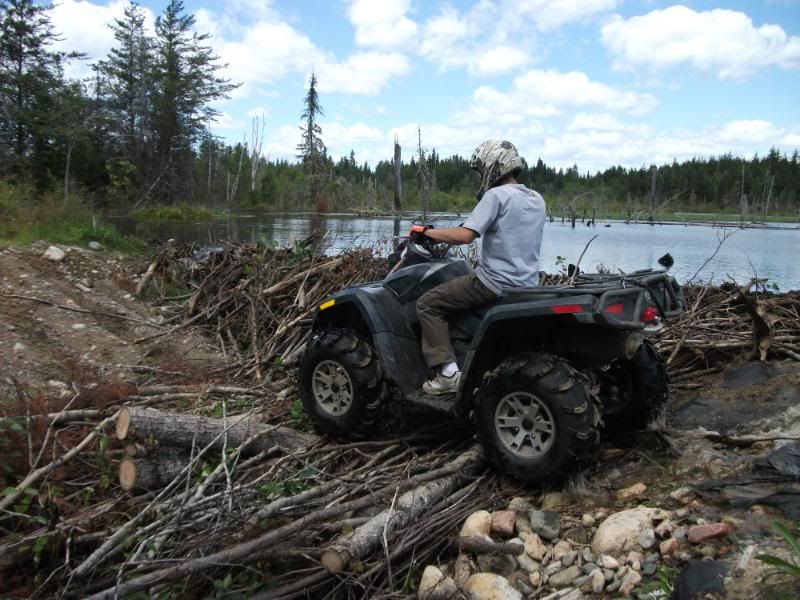 Despite a few small water crossings it seems to be a fairly dry summer as the last time I rode out here it was much wetter...
There are even a few old bridges along the trails, that make you wonder if they'll hold when you cross them, the wood is very dry and has been there quite awhile...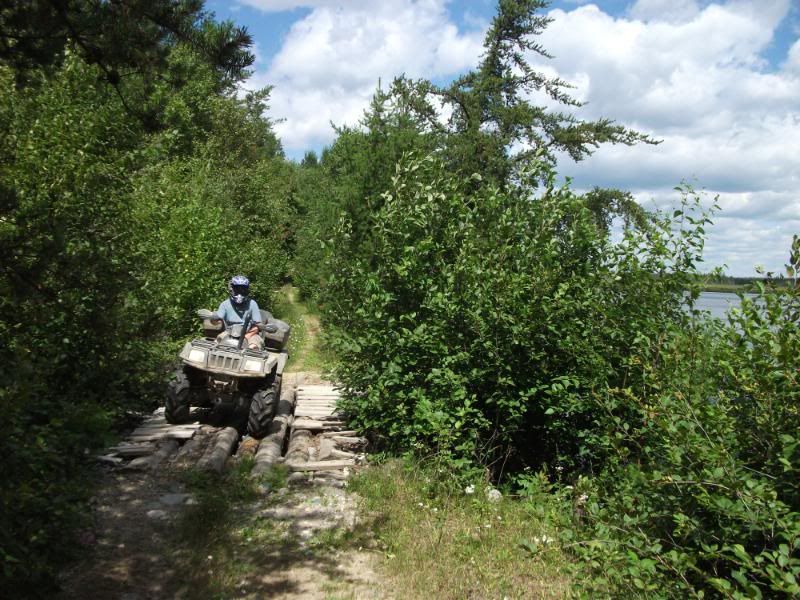 Dan's CanAm ran great all morning until the point of no return, then it started acting up again throwing codes and hitting limp home mode, so we had to turn back and take er easy.
The boys thought fishing would be good out here and they went to it bare handed and in a puddle...They caught them and figured they were small pike that came from the lake when it was slightly higher and got caught out on the road in the puddle once the shores receeded...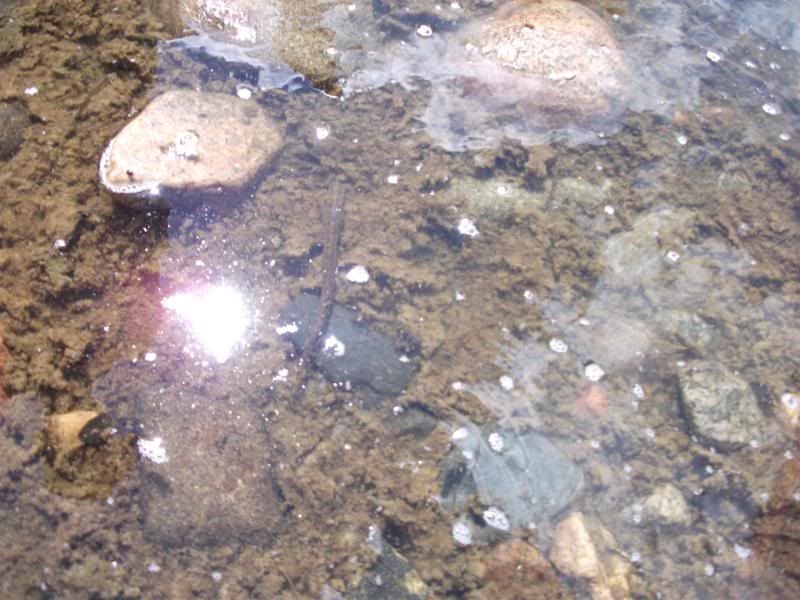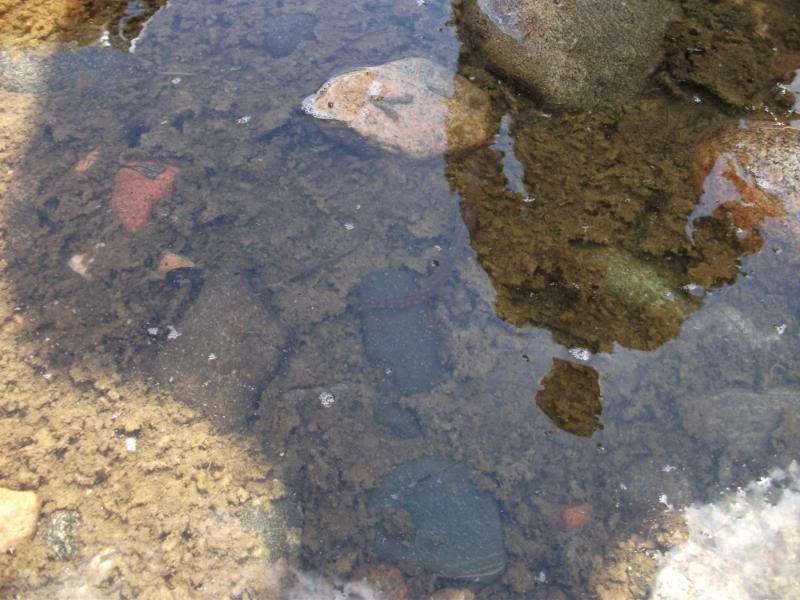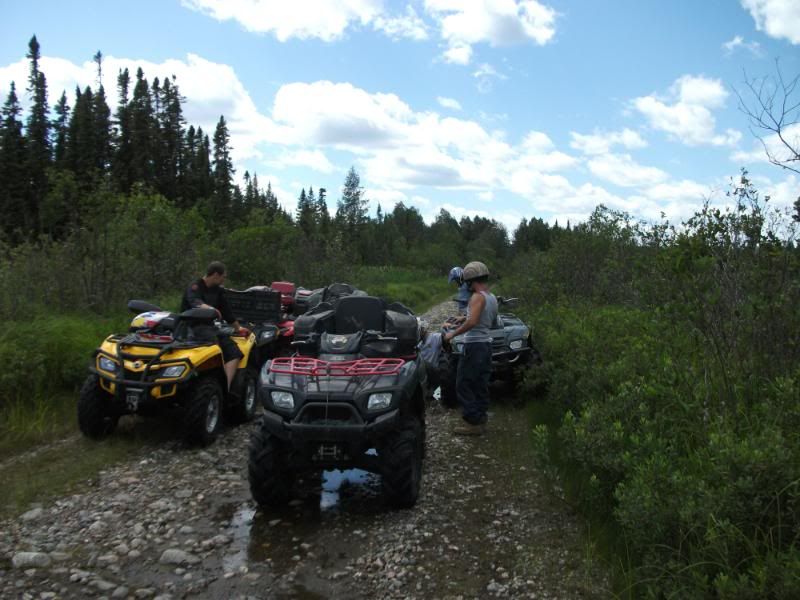 Fighting the CanAm all the way we made our way back to the trucks steadily.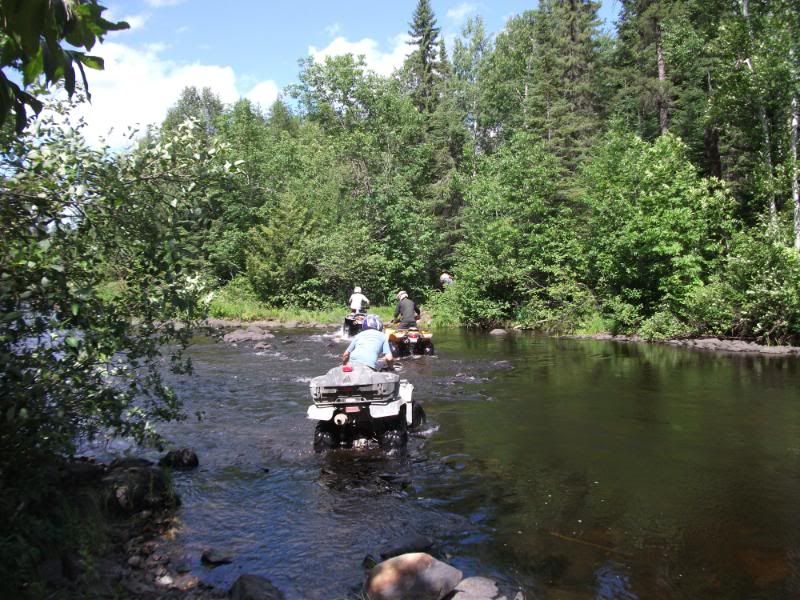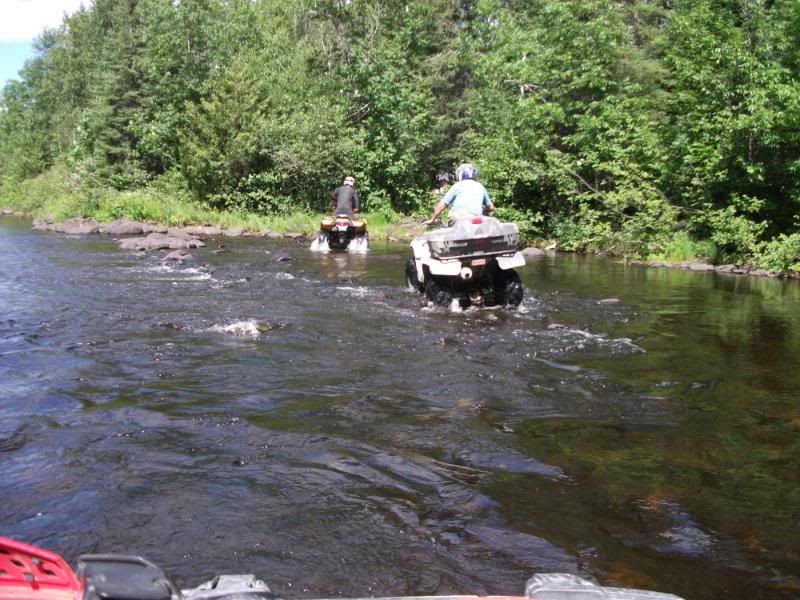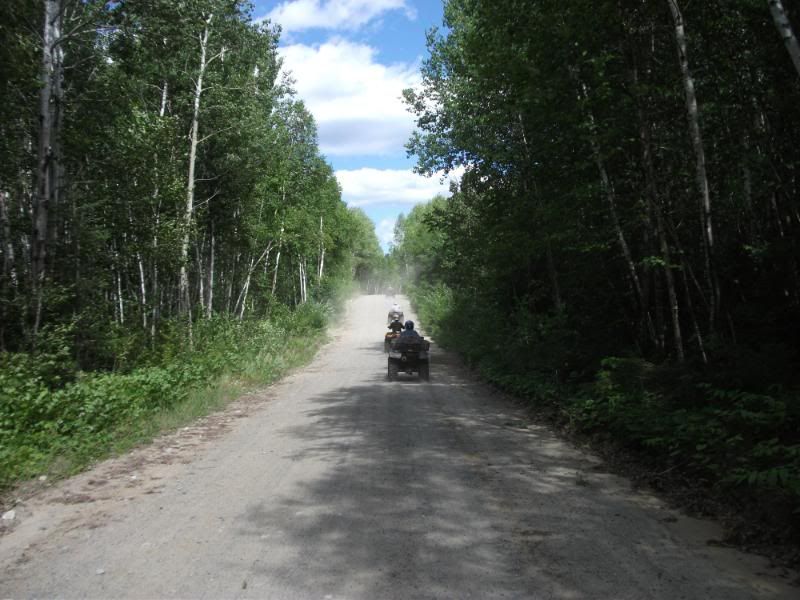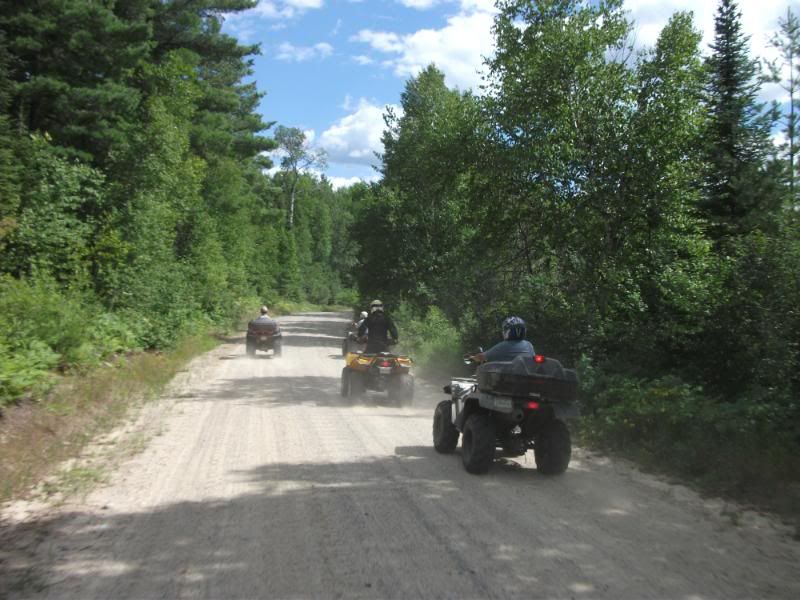 We hit the road and managed to get back the trucks by 4pm, we put on 75kms today, great day minus the CanAm still needs help...But I fixed it along the way or so I found it amusing...
Anyhow just another day in the life of members of: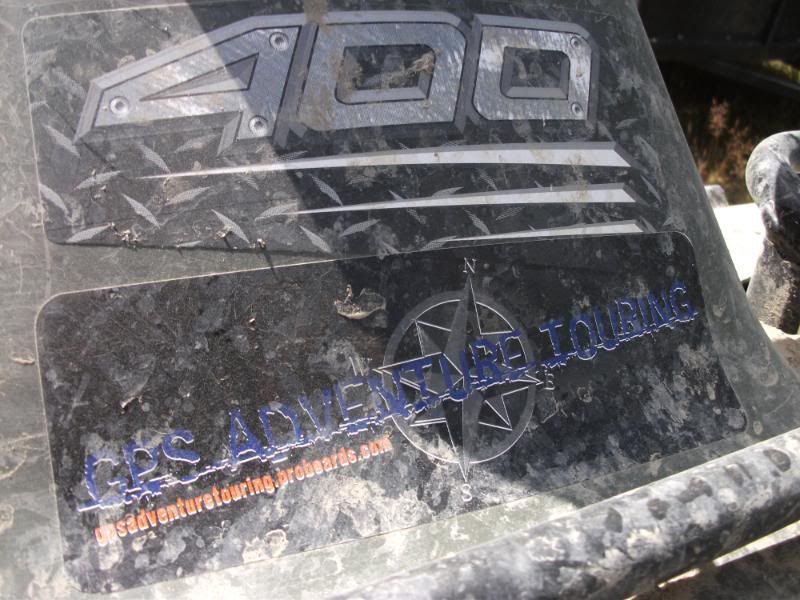 Loadin' up and ready to head home: