Post by 80ZGuy on Sept 11, 2011 19:02:23 GMT -5
Hey guys, I have entitled this thread Upper Dam Ride Attempt #1, I say attempt because thats all it turned out to be...
So we've been pondering this ride basically all summer since James forwarded me his tracklog, this weekend gave nice weather and an appetite for adventure, so Friday night it was decided to attempt the ride on Saturday. So I go pick up the GPS from my buddy, late-midnight late, get home stoked and low and behold the damned thing has an ancient DB9 connector to connect to the computer no go on my laptop or desktop. No sweat I'll go to Future Shop and other like stores in the morning while I go and get petrol, hahaha no has an adapter in stock. Good thing I'm a confident soul, I'll just go home and print some maps of the tracklog and we'll be off! I did just that printed the tracklog and loaded up the truck and trailer and GPSAT member "angryben" and I set off for Musgrove Road...
Here I will insert the map that I plotted our route on last night after we got home, curious as to where we had just been, so attempt #1 yielded no pot of gold at the end of the rainbow (the upper dam), however we ended the day smiling and figured a day out on the ATV's (albeit confused) is better than a good day at work...The red track is our route from yesterday...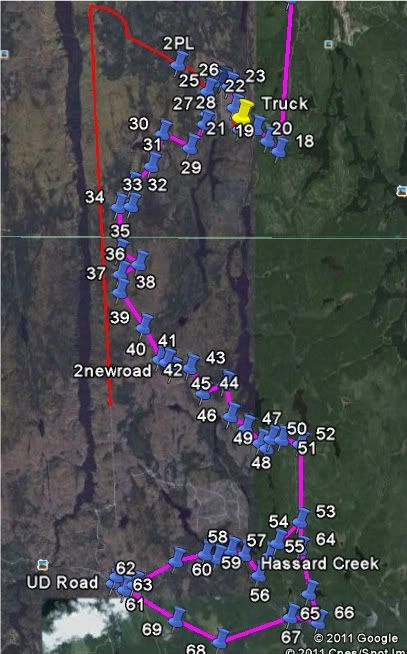 So we unloaded the ATV's at what I thought was the point James had instructed us to unload, however we were slightly further down the road, no big deal we expected to unload at point 18, however we actually did at point 21 as seen on my map as Truck.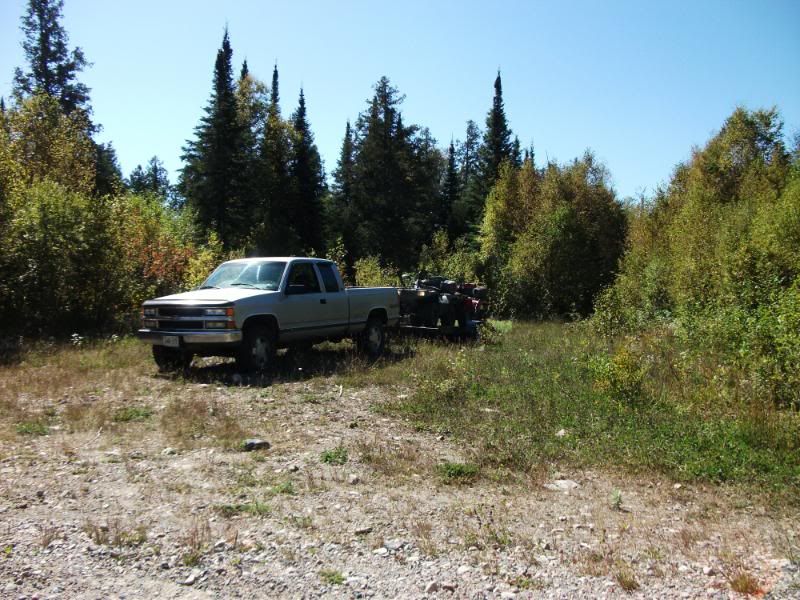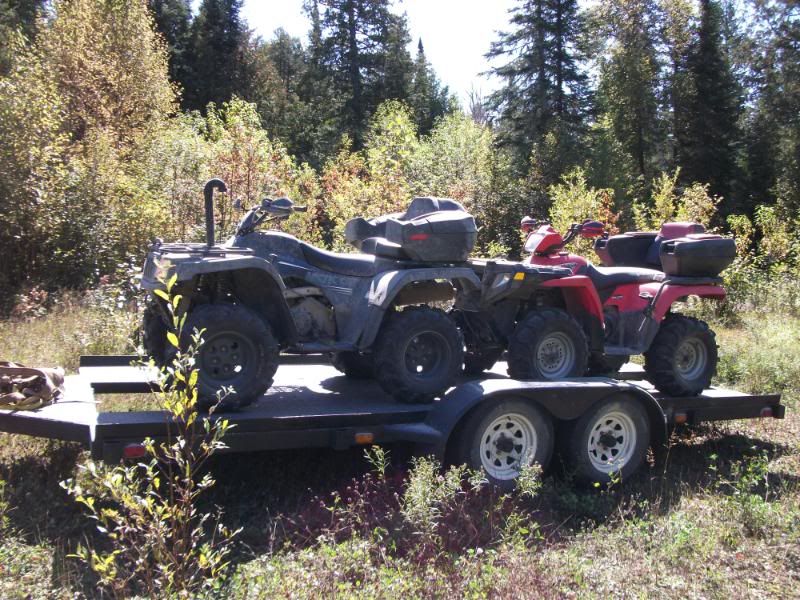 We got on the bikes and rode the road figuring there must be an obvious trailish area we'll come upon, to my vision none came so we rode until we came upon the powerline at which point we decided to take it...Since the road ahead led to cottages at Kenogamissi Lake...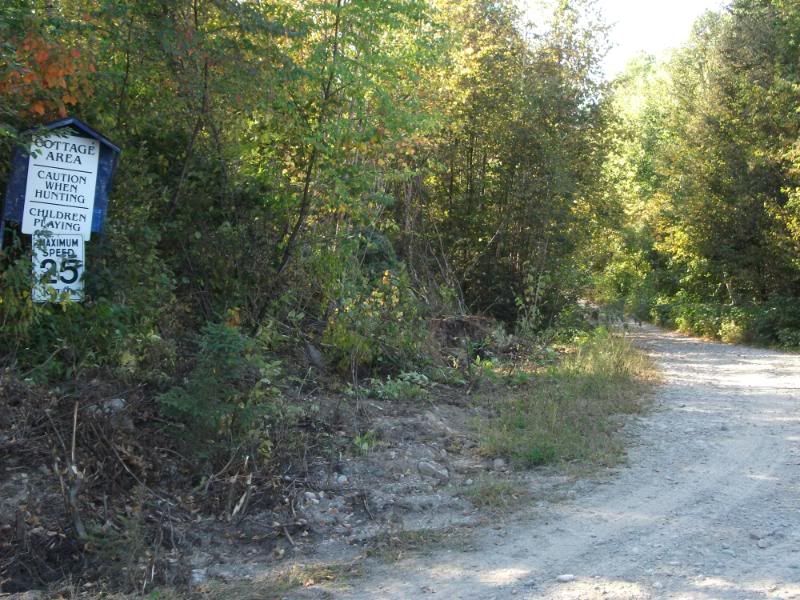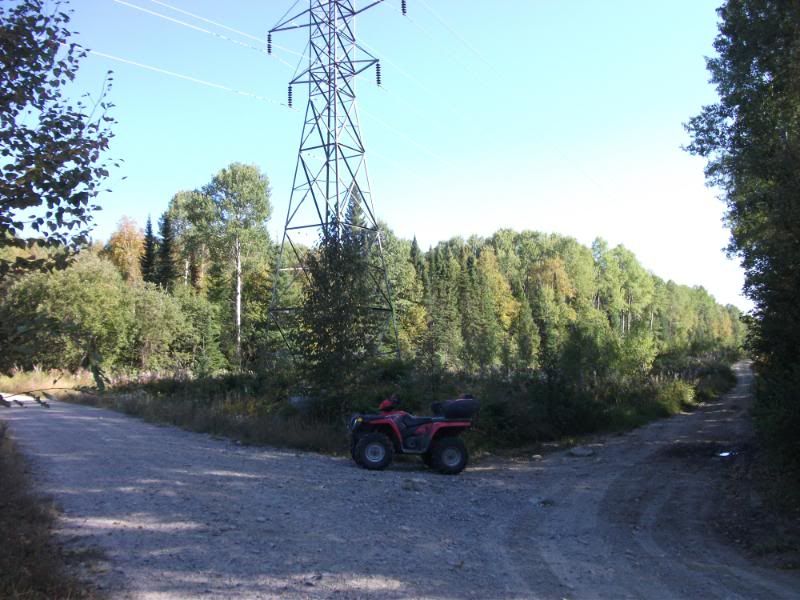 We rode the powerline for 12kms, stopped three or four times and had a drink and a snack and pondered, if there was anything over the next hill, there must be so we kept going for 12 kms 2.5hrs of slow rock climbing and crawling hell...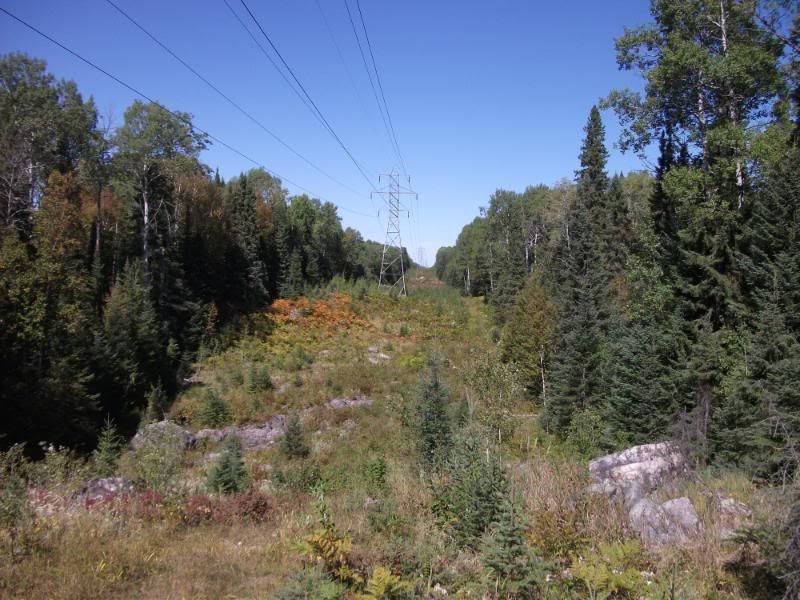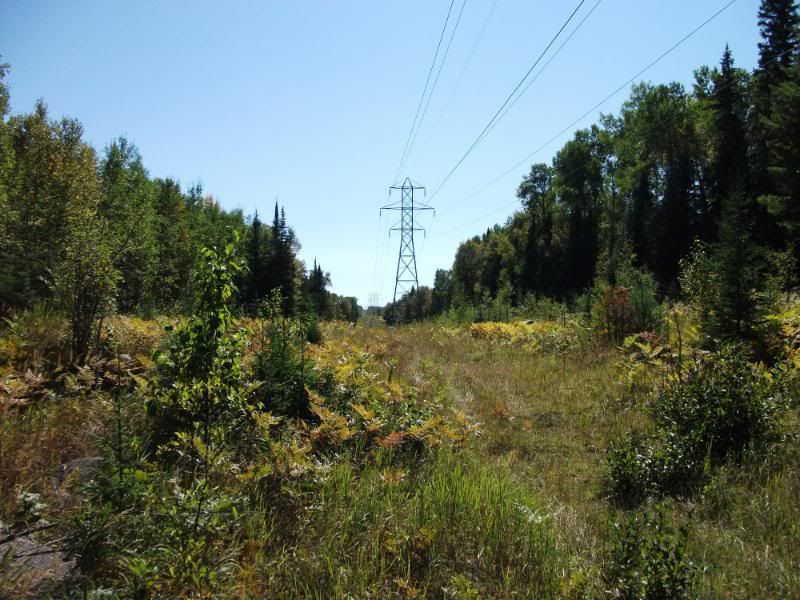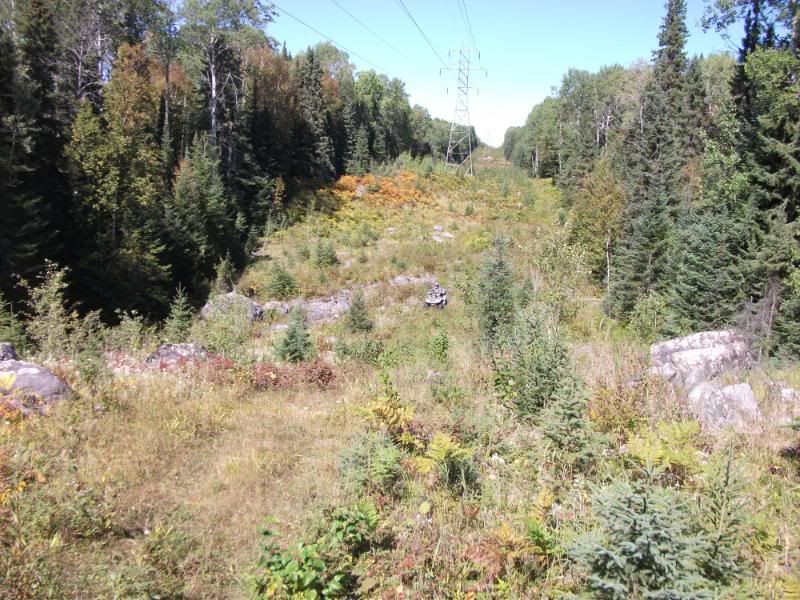 At one point I spied something shiny on the "trail" to my right, score a 3/8" Westward ratchet with a 15mm Westward socket on it...hehehe like gold to a mechanic like me!!! HAha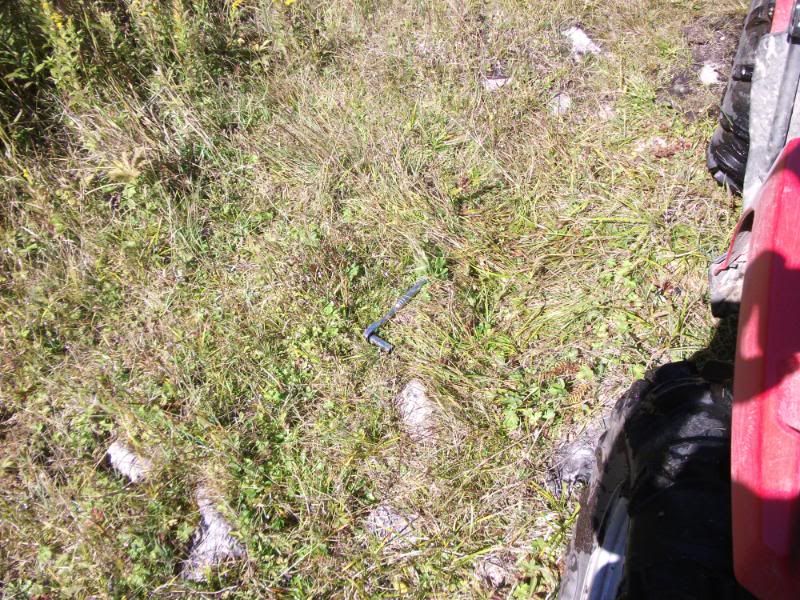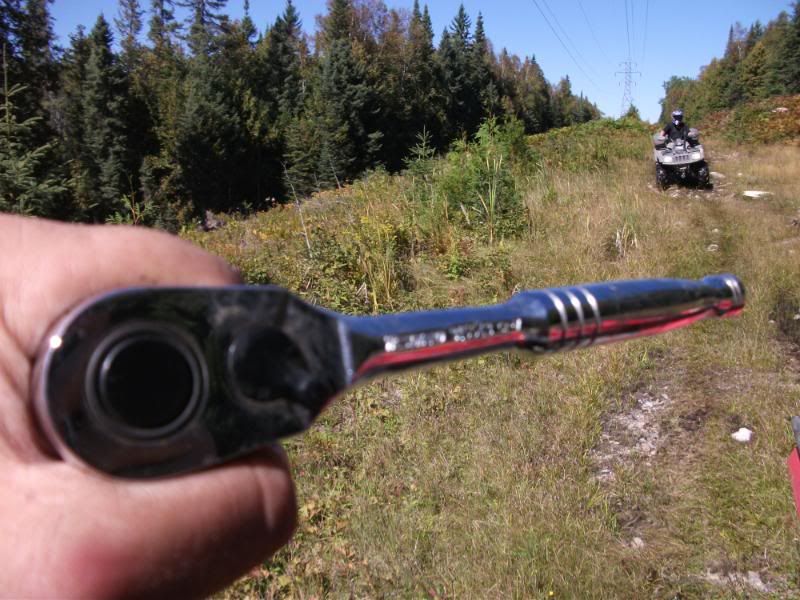 We continued on and after coming to the top of seemingly the biggest hill on the powerline for miles in either direction we decided it was turn around and head back since there was nothing but powerline in sight in either direction, this is actually the OFSC TOP C trail and there were a few signs along the way, such as Timmins 69kms...And Post 392...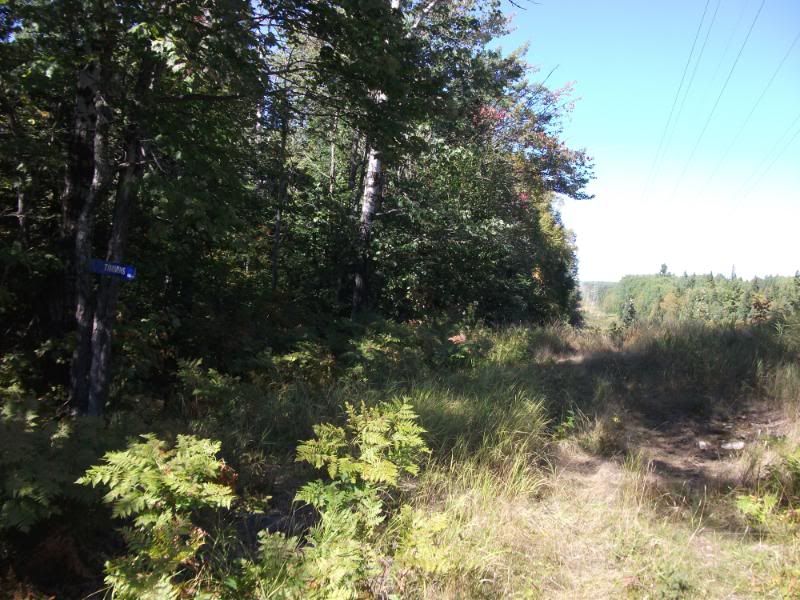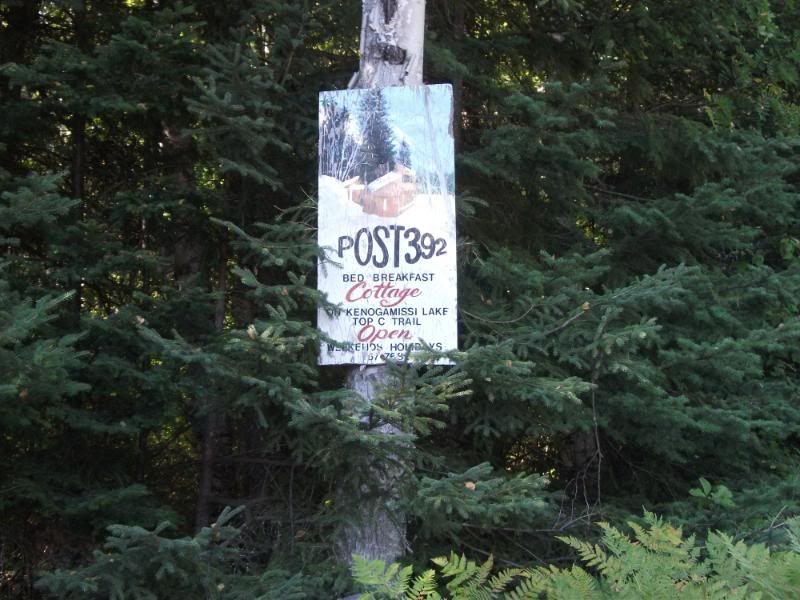 So after riding back through the powerline and back to the truck we were satisfied with having gotten out for a ride, however we came nowhere even near the Upper Dam, so hopefully properly armed with a programmed GPS we will attempt the proper ride next weekend...