Post by Stroman on Sept 30, 2013 21:13:28 GMT -5
Super Dave challenged all members of GPSAT to run for a burger on the last Saturday of September and a total of 8 showed up at Timmies. We really had not had a group ride since the Elliot Lake weekend in June so it was great to get together and the run to Matachewan brought back memories of previous runs in 2009 and 2010. The day was perfect and we welcomed 3 new riders to the group, Dave's brother Dennis and his wife Wendy as well as Brian (youturn). Dave led, I followed, Gerry and Pat kept track of any stragglers and Luc (whitektm) brought up the rear (not really but I wanted to say his name and rear in the same sentence).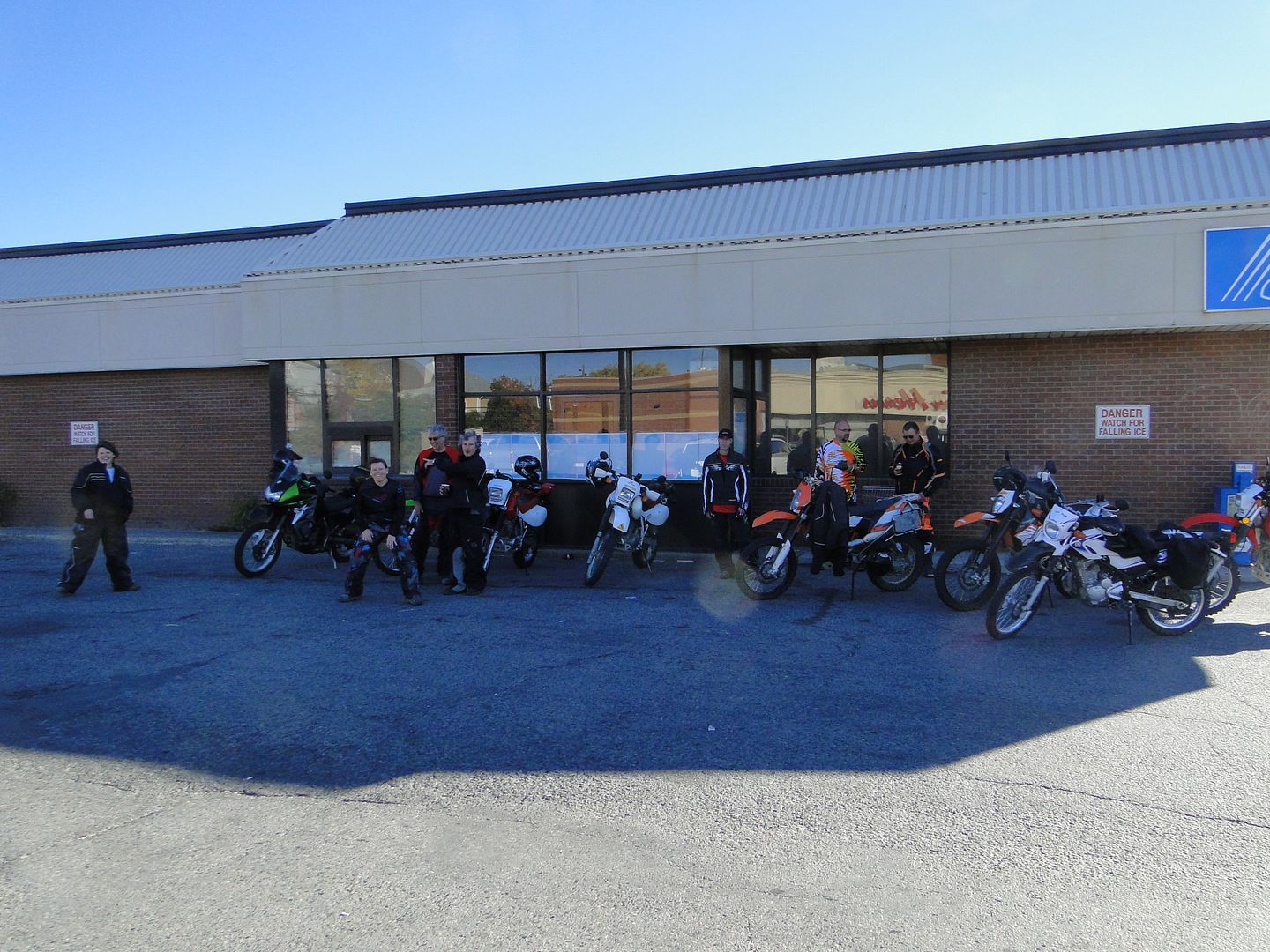 Here is Dave and Brian agreeing with Pat that Luc is full of $h1t: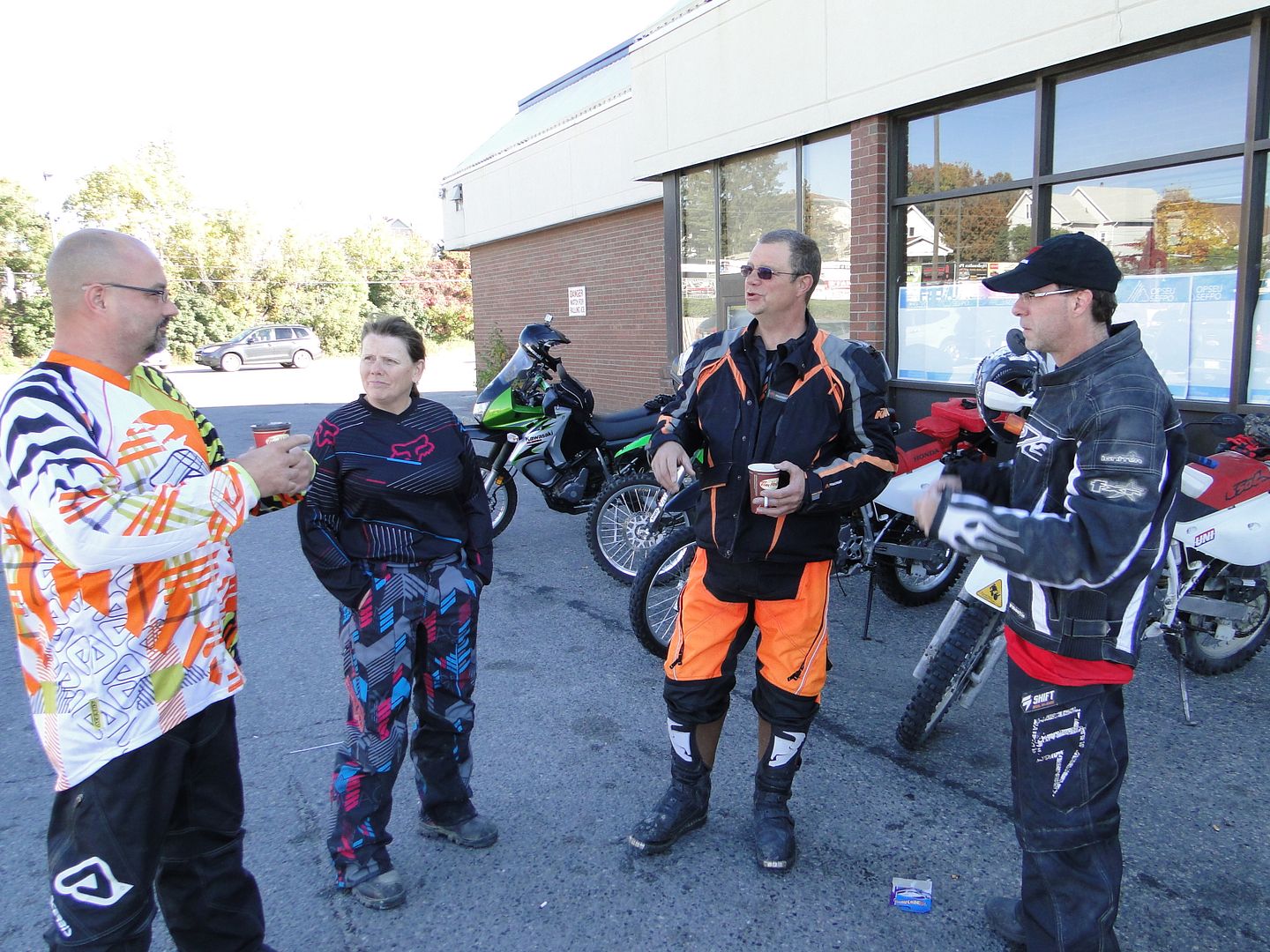 Dennis was driving a way too clean XR:
And Wendy was on a way too clean KLX:
Brian owns Luc's old XR and I must say, the bike looks much better with the current driver.
Pine South was in excellent shape with less than the usual amount of dust due to shaded areas at this time of year. Wendy is an excellent rider and made sure that the two Kawasaki's stayed close for support. The first break was at the Matachewan turn off: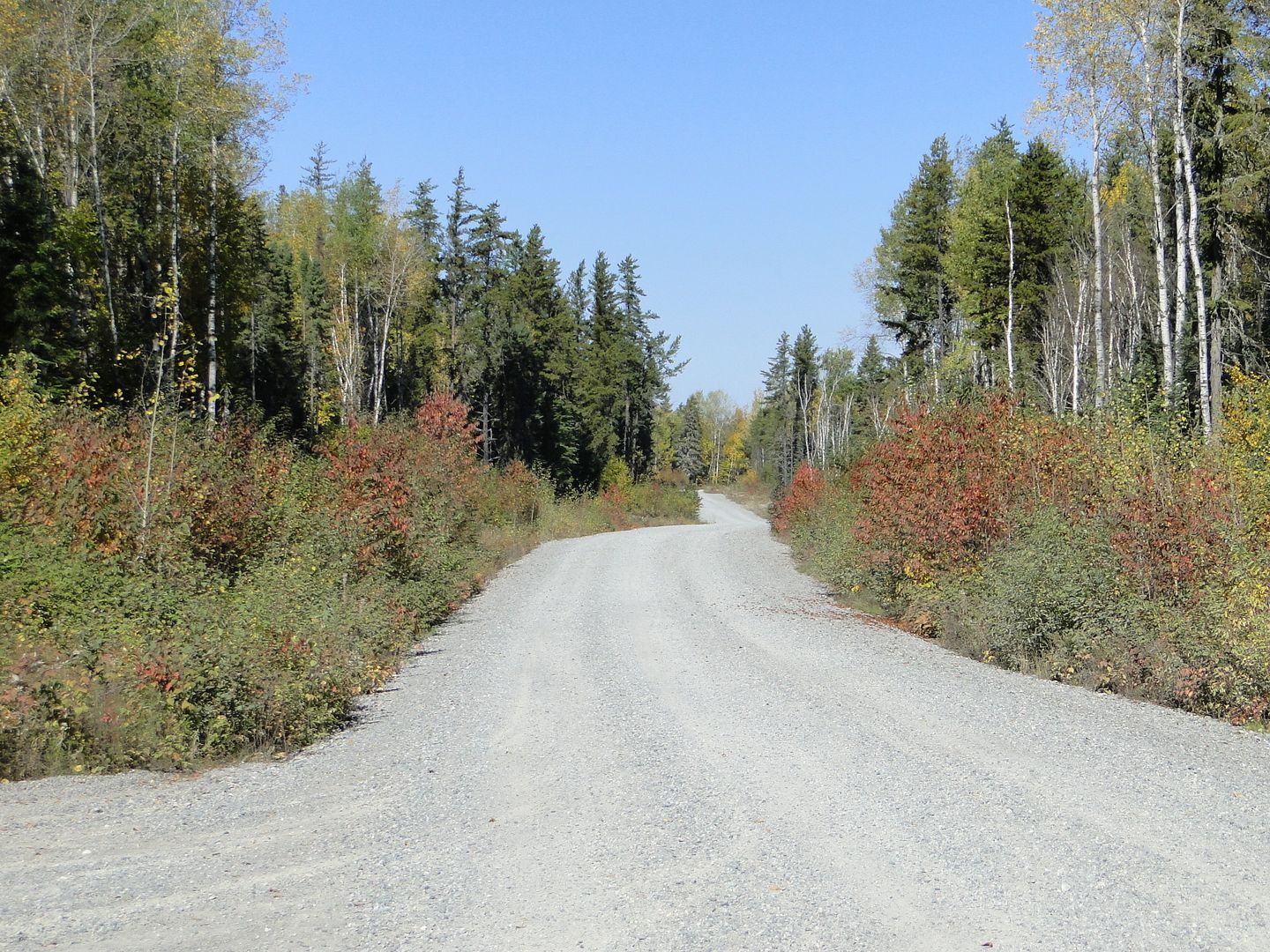 Due to economic changes in Matachewan, the restaurant we used to attend is now only open to mine employees therefore we attended the only eatery open to the public, The Schoolhouse Restaurant which had even bigger burgers than before. It is run by a big Newfie who tells big stories, just like Skipper: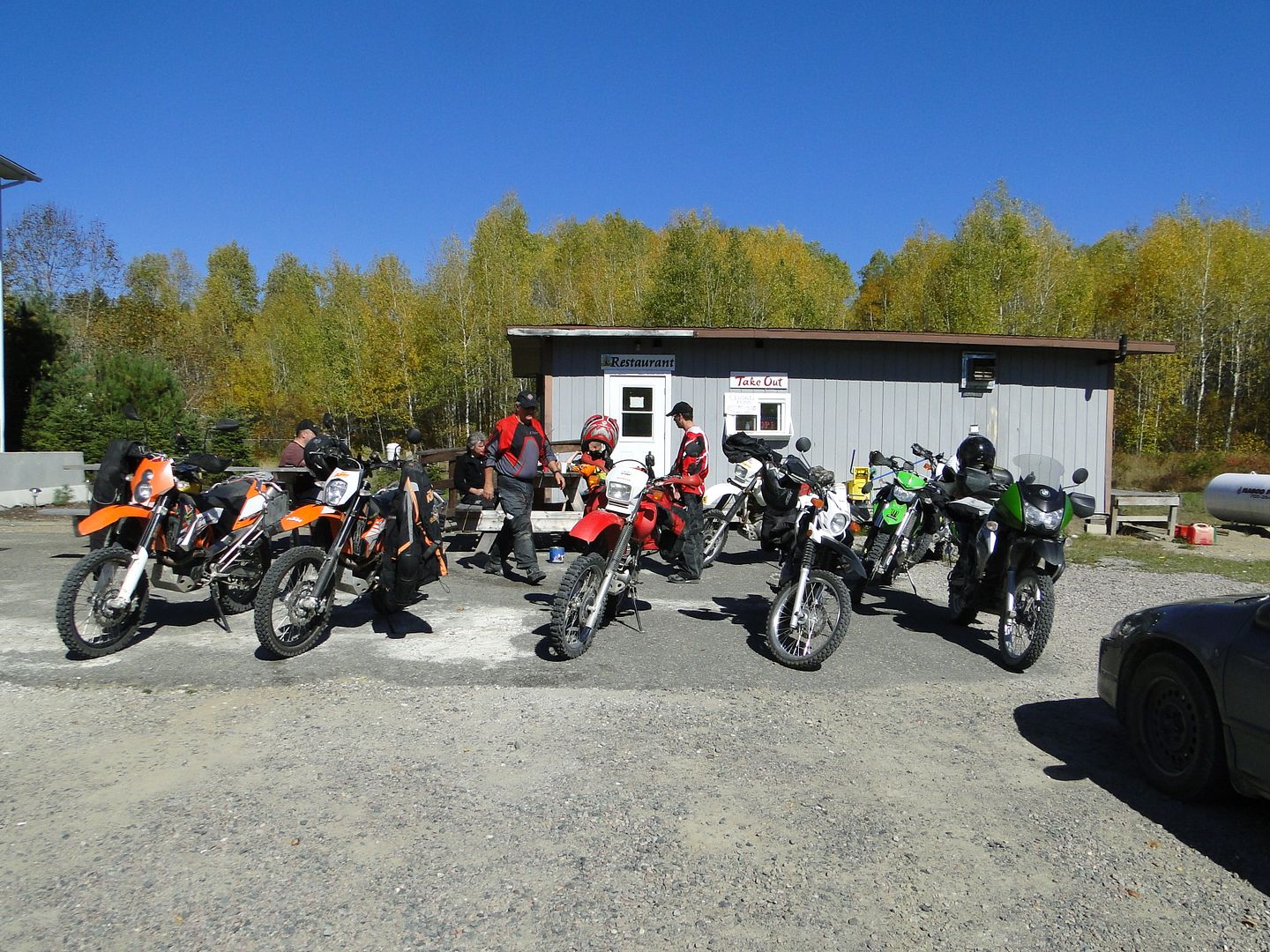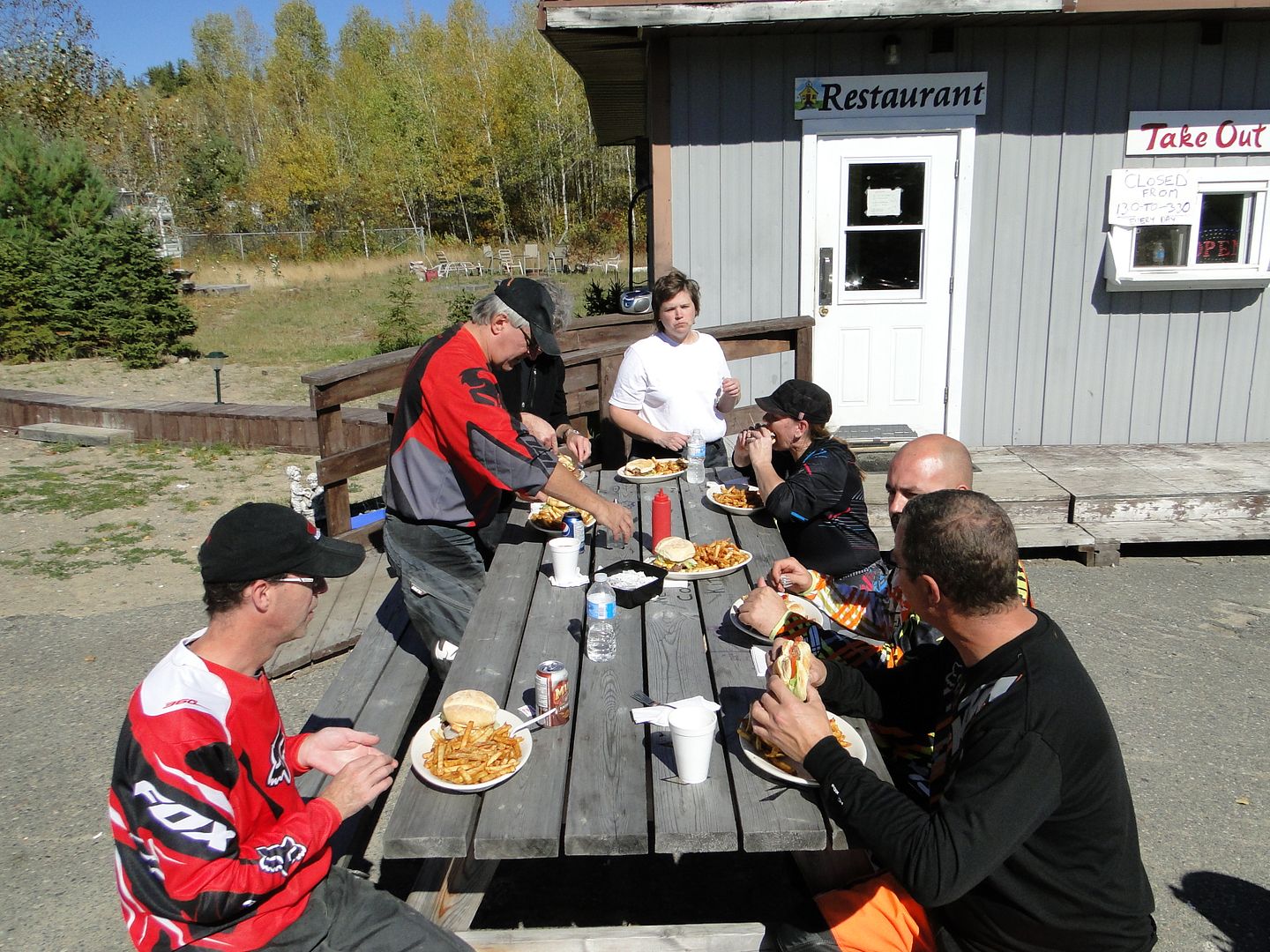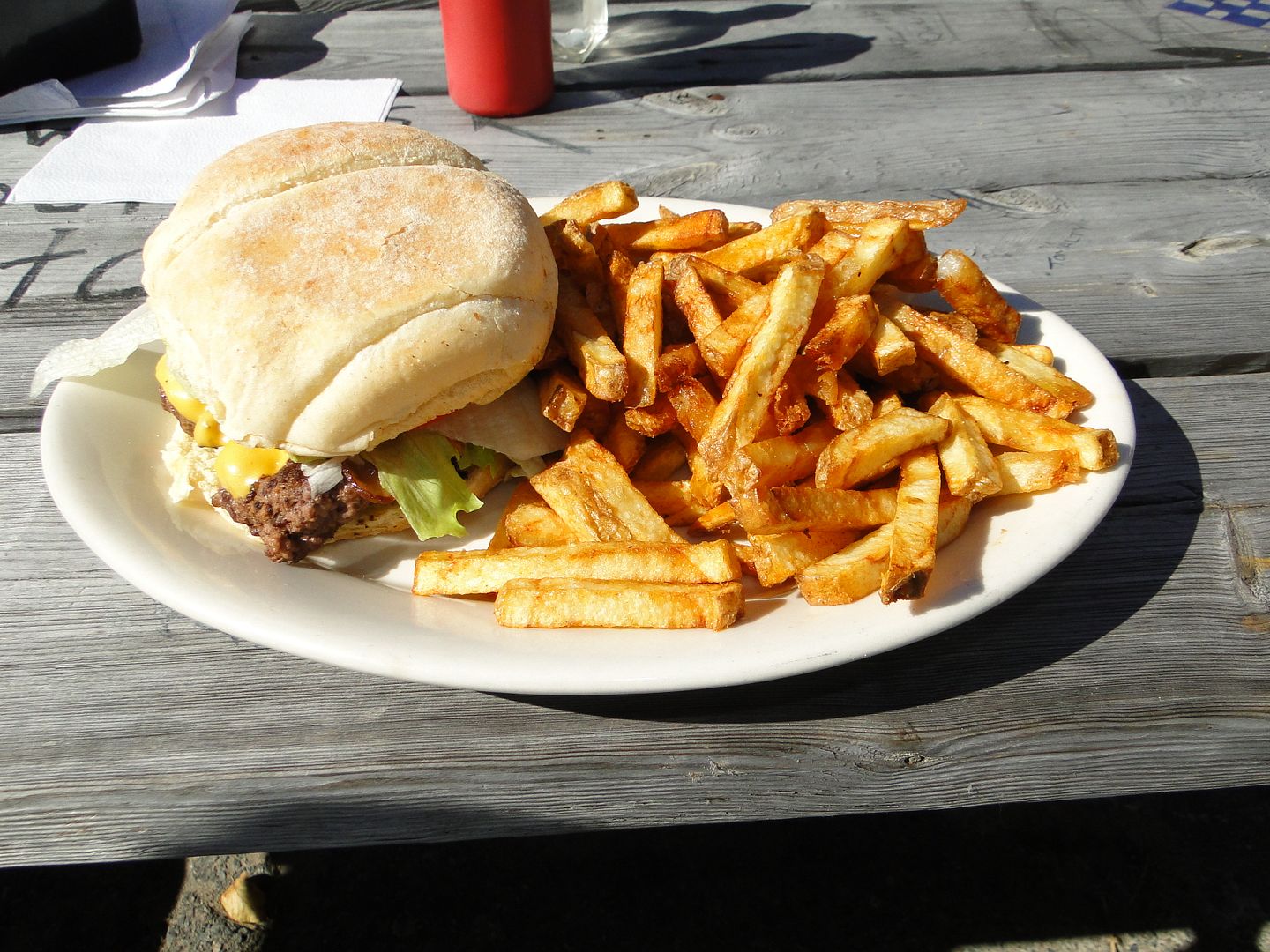 We took the usual loop home, Hwy 66, Nursery Road, Wattabeg Road, Gibson Lake Road, Carmen Road and Langmuir Road.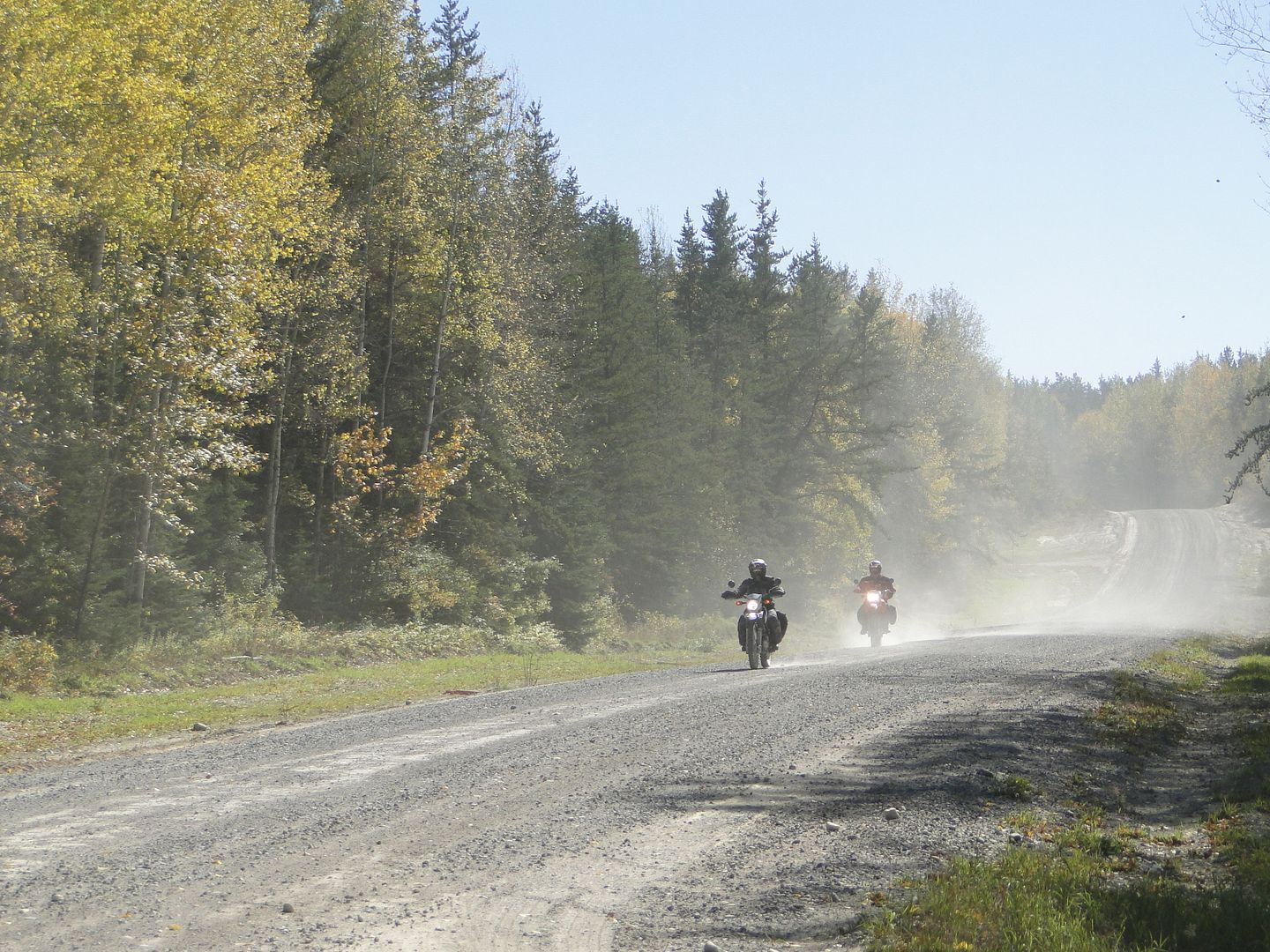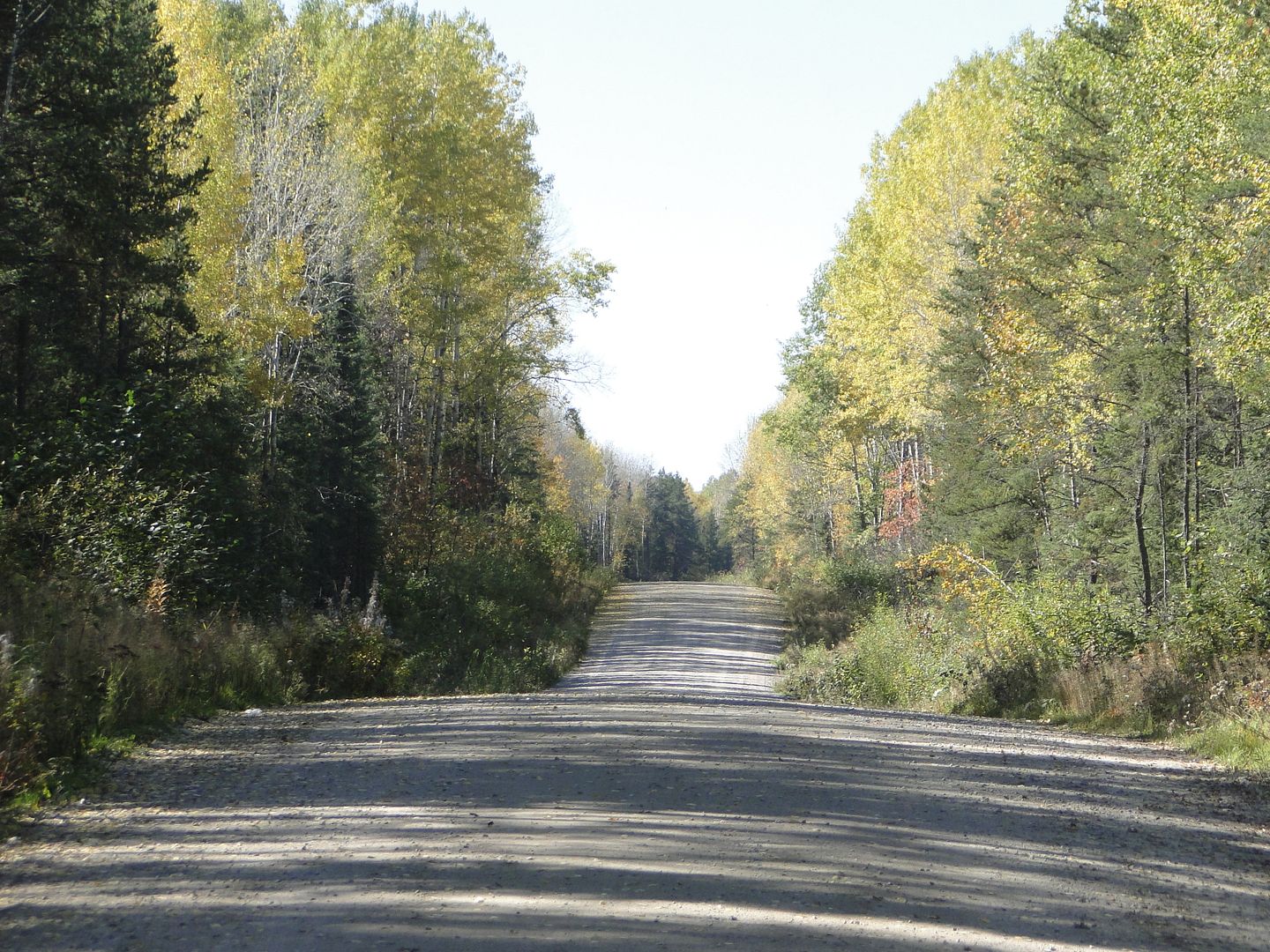 Wendy:
Luc: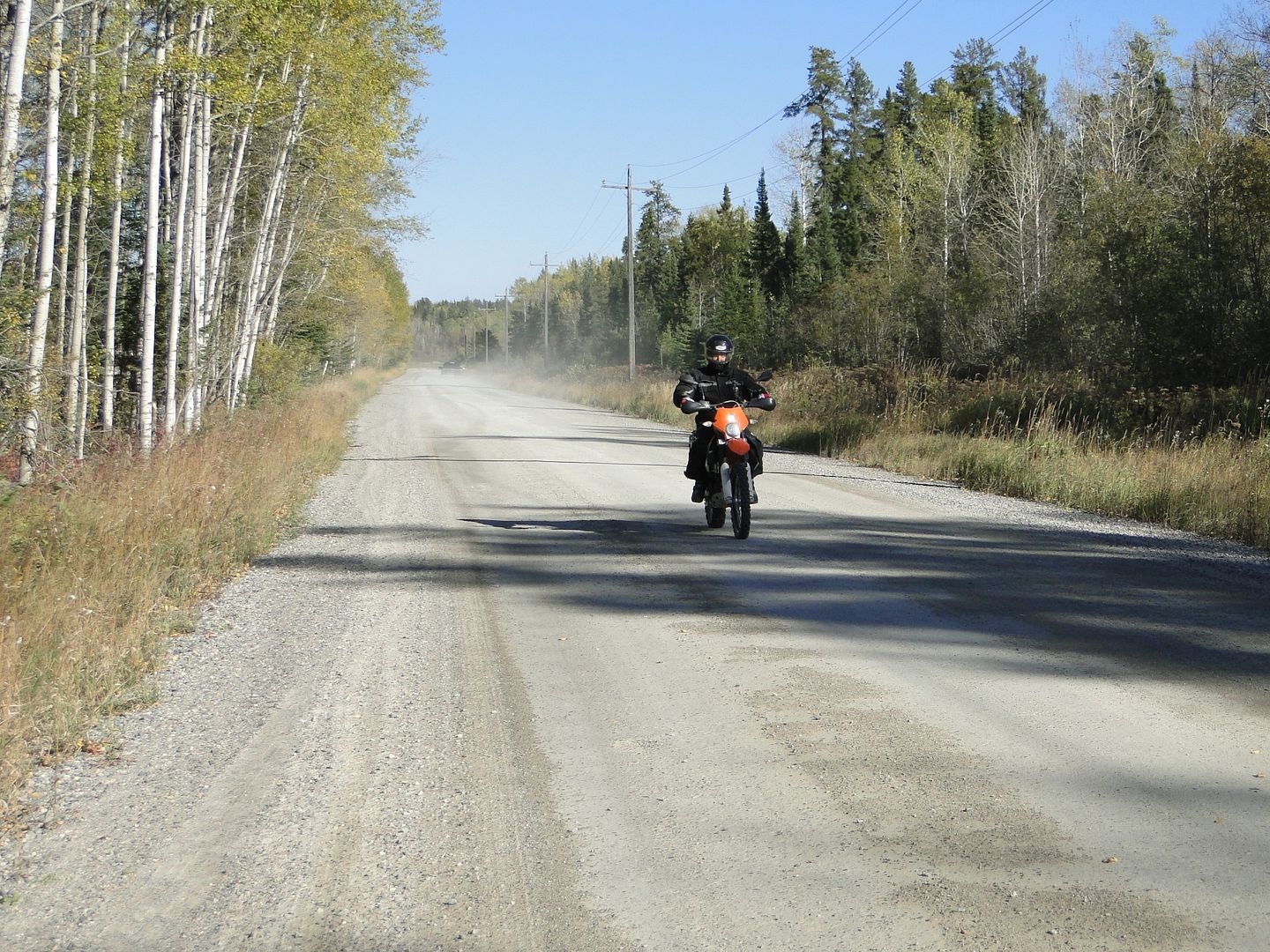 Dennis: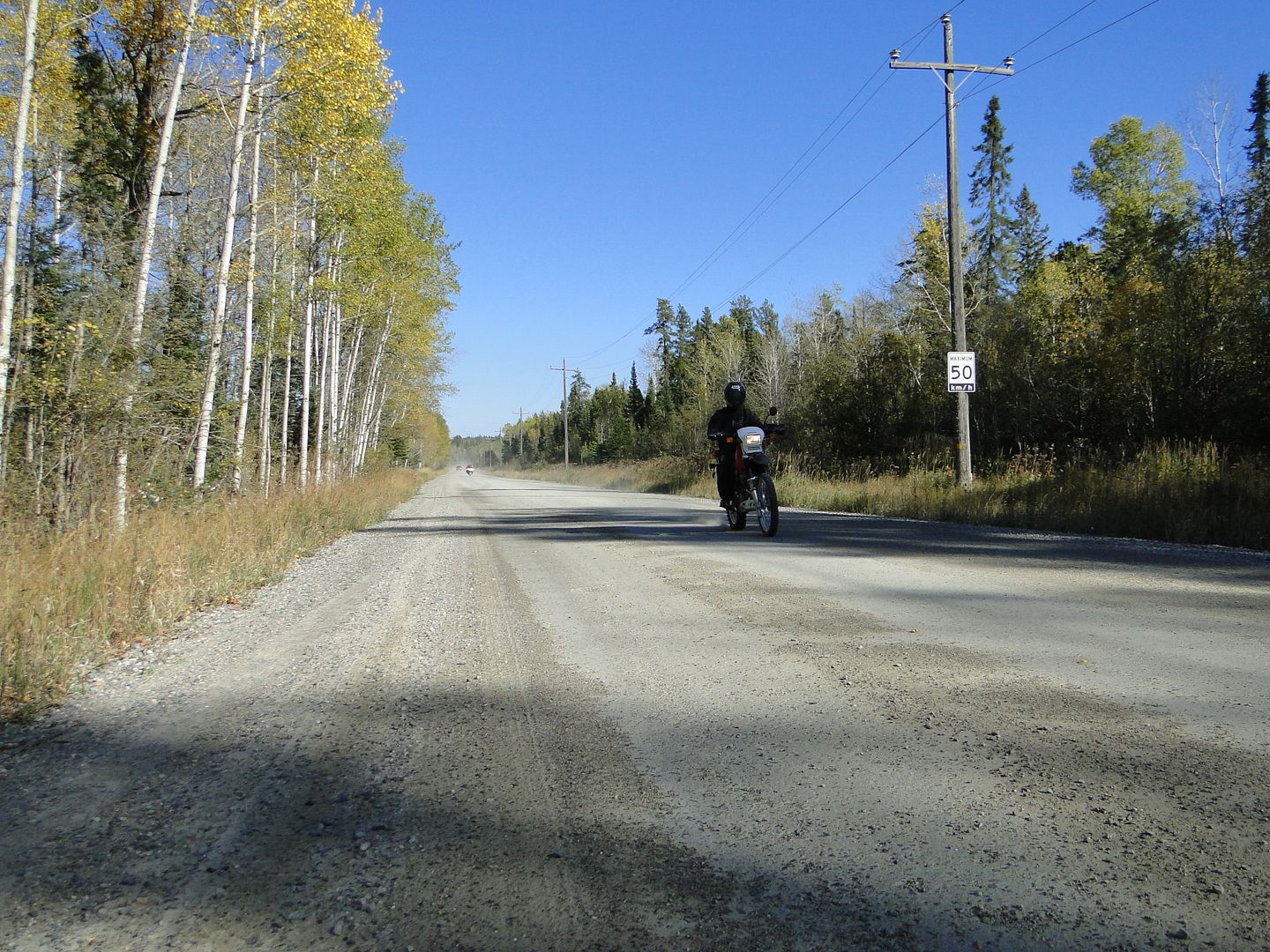 Pat and Gerry:
Brian:
The End! (Happy Anniversary Gerry and Pat!)