Post by PS-RagE on Oct 15, 2015 9:27:08 GMT -5
As you may know, my wife and I are huge fans of progressive rock and among our favourite artists is Arjen Anthony Lucassen's
"Ayreon" project
.
When we heard that a theater company was planning to bring "The Human Equation" to stage featuring most of the original members we knew we were going to have to go. The decision was made and concert tickets purchased.The catch though was that this performance was limited to only four shows in the Nieuwe Luxor Theater in Rotterdam!
I told her there was no way we were going to travel all the way to the Netherlands just to see a rock concert so, since we'd be in the neighborhood, how about a tour of Italy?
(she has always wanted to go there).
After some research and much correspondence, I booked a customized, self-guided motorcycle tour of Tuscany from
Adriatic Motor Tours
. They deliver the motorcycles (a factory-lowered BMW F700GS and a Ducati MultiStrada), booked hotel reservations and provided a pair of Garmin Zumo 650 GPS navigators with complete routes and waypoints.
So, by coincidence, on the day of our 21st wedding anniversary we boarded the plane on our way to Europe! I stuffed our helmets into the checked luggage but the suits and boots were too heavy so we had to wear them on the plane (the peak of comfort). 26 hours later we were in the Netherlands!
Normally, we would just take a cab from an airport but I was told the hotel was very close to the bus port so public transit it is!
Sure enough, the hotel is right next to the central station:
Although they were all pretty good, this hotel had the most comfortable bed of all the hotels we stayed at in Europe.
With a day to kill before the concert, we had time to explore the city. Rotterdam is amazingly clean and for a major city there is not much traffic; lots of bicycles. They are dead serious about crosswalks here. Traffic will screech to a halt when you put a foot out.
View from the hotel's restaurant window:
Tram approaching the station:
This interesting character deserved a photo:
Maritime museum at the docks:
Crossing the bridge over the Nieuwe Maas channel: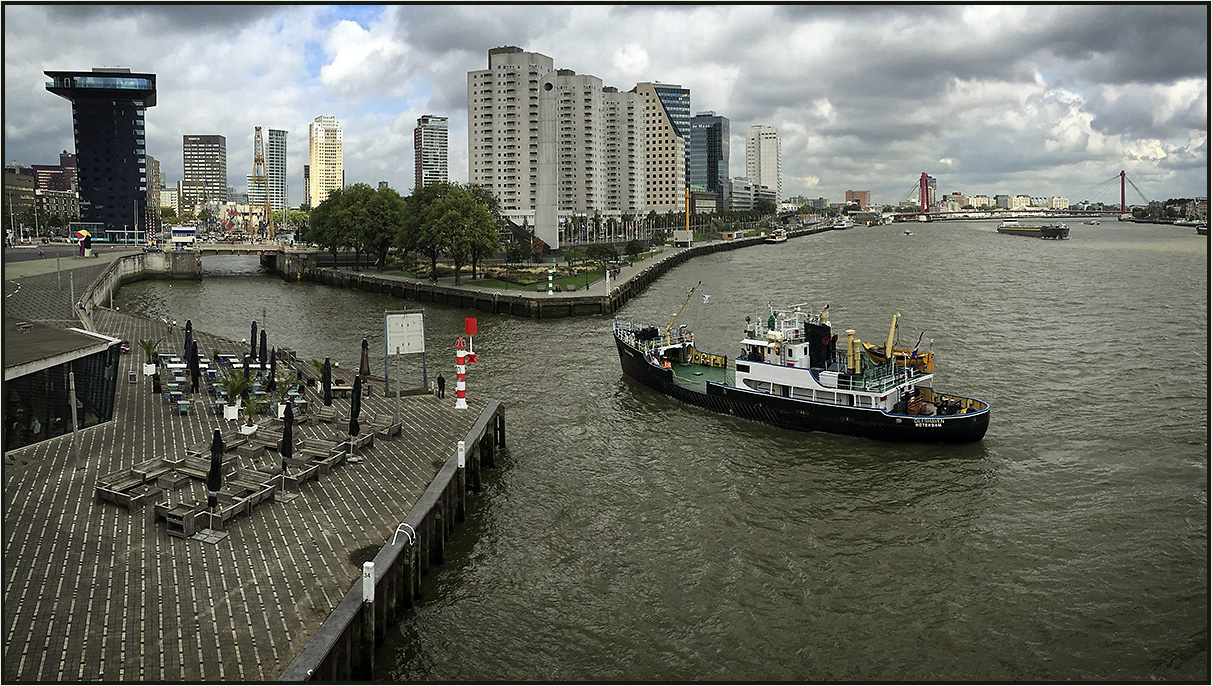 Interesting mural:
Unusual sculpture: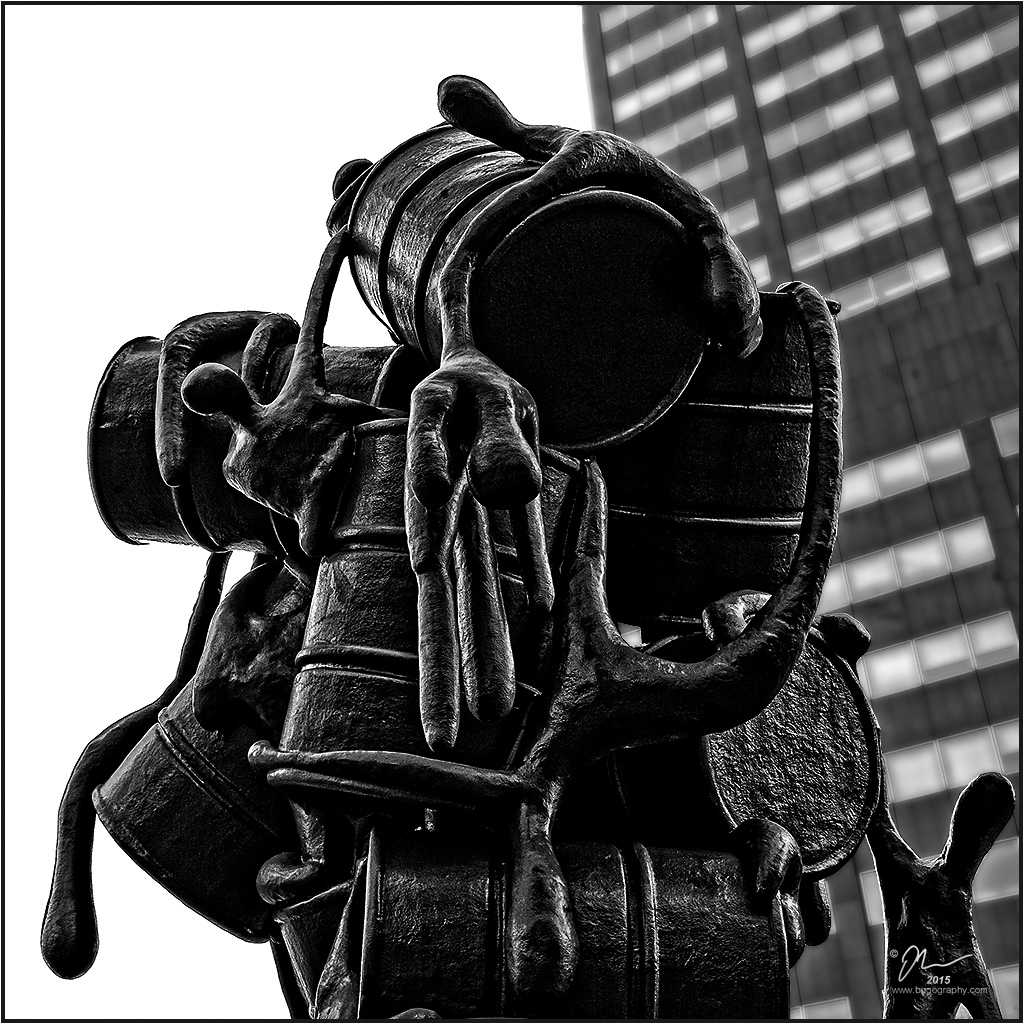 We decided to get off-the-beaten-path for dinner. Following a recommendation from Yelp, we went out in search of the "Bierhandel De Pijp"
Google Maps says this is the right location:
Leanna hesitates at this door:
Once opened, you are facing the wall of a short hallway leading to a ragged velvet curtain? On the other side of that curtain, we are greeted by a maître d' who asks if we have a reservation! Of course, we do not but if we will return in an hour he says he can find us a spot. We find out this is the oldest restaurant in Rotterdam - dating before WW2
How cool is this?
The food was fantastic! Although we ate like royalty the entire trip, this was the best!