Post by FINNDIAN on Nov 13, 2010 14:41:03 GMT -5
ok all tested and rested.
I managed to get a little time to give to 950 some attention last night.
It was due for a good service and cleaning (the mechanical parts, not the body parts)
First Off came her clothes
after the oil was drained off came the kickstand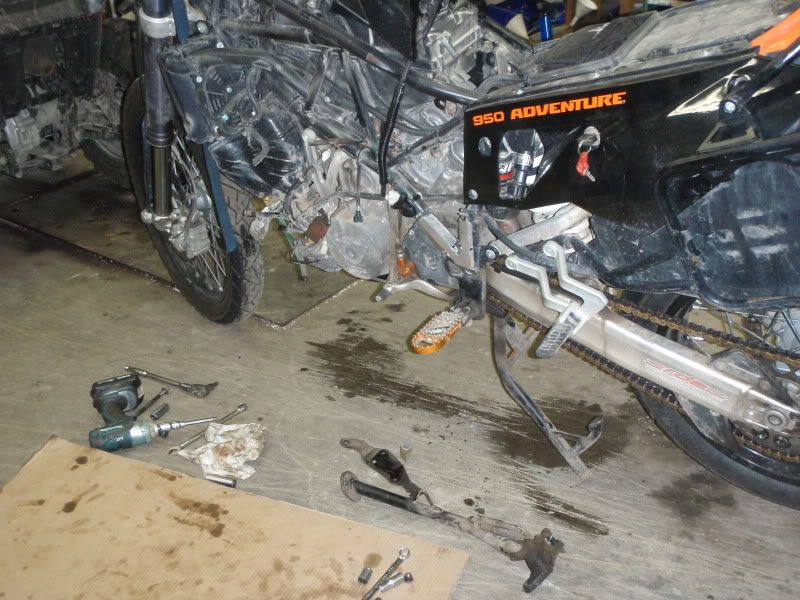 The 950 has a problem when hard offroading the kickstand bracket can cause the crankcase to break during a hard impact. The best defence was a blackdog skidplate and their sidestand brace which I've installed previously.
Now Blackdog has come up with a sidestand relocator which completely unattaches it for the crankcase mounts to emiminate all chance of a broken case.
The old kit left it bolted to the case but spread the loads of an impact back to the frame behind.
Here they are together.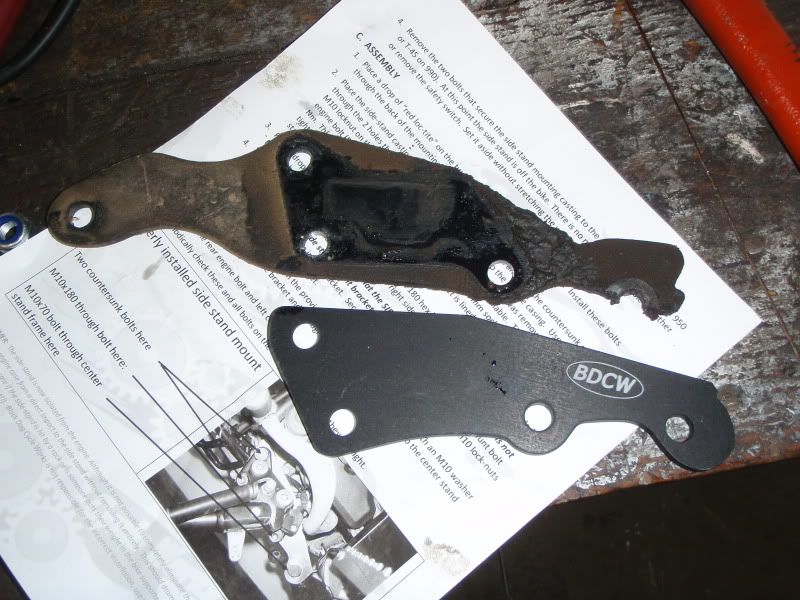 These kits are not made to fit 2004 models due to the 04 having more frame gusseting in this area but a quick well placed notch with the grinder takes care of the issue.
here it is ready to mount up.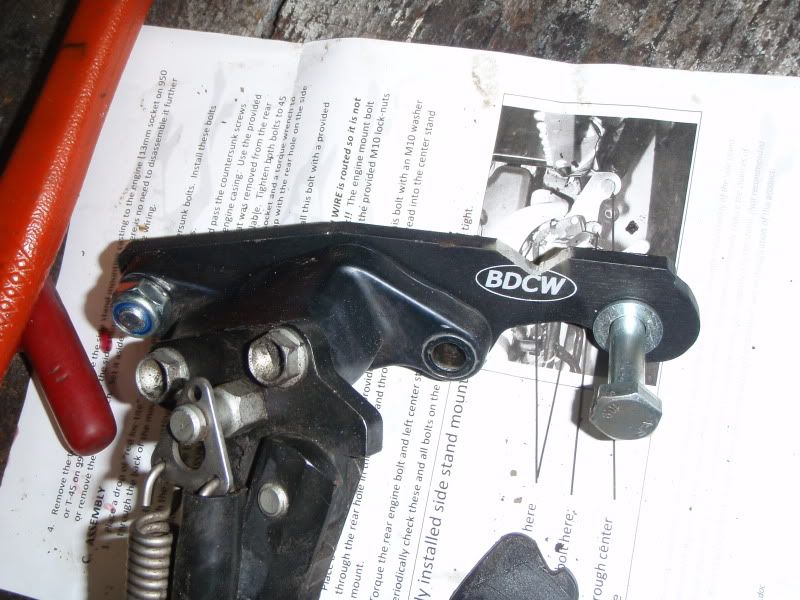 you can see the 2 front bolts are now replaced with Counter sunk bolts in a reverse fashion (2 front lock nuts) which don't thread into the case at all now, Seems just as sturdy too.
and the old one tweaked out to prove I won't use it. The great people at Blackdog give a $50 credit to previous kit purchasers who want to upgrade to the new design.