Post by 80ZGuy on Sept 26, 2010 22:29:48 GMT -5
After looking forward to this weekend for months in advance, our group of four loaded up our ATV's Friday morning and headed out to Golden Eagle Camp in Matachewan.
Even though the rainy weather soaked us while loading, we didn't let it discourage our quest for adventure at the 1st ever GPSAT Adventure Weekend!!
When we arrived and unloaded Bruce and Jennifer greeted us and showed us to our "Fox Hut" cabin.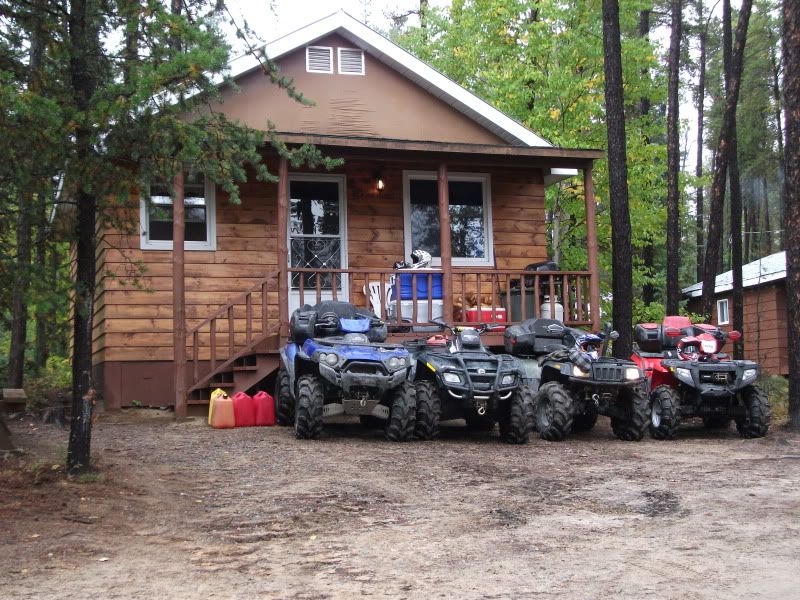 Inside the Fox Hut it was everything and more than we had expected, we lit a fire to get the chill out and dry our gear...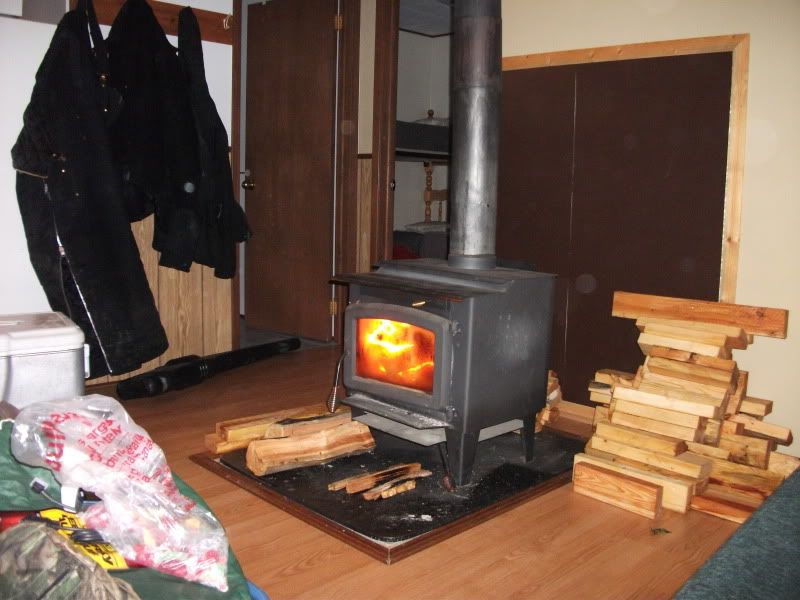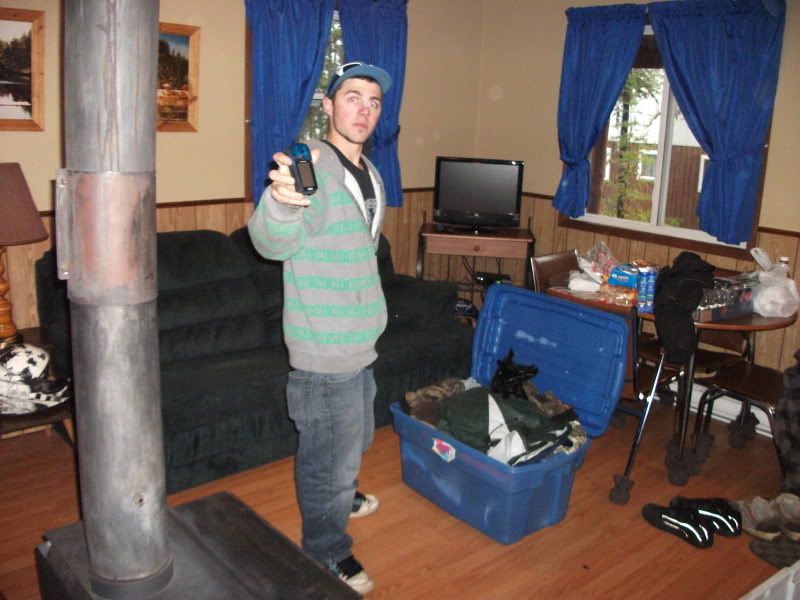 After warming up and drying out we went into the lodge and asked where to go for a good afternoon ride, Jennifer pointed us to the powerline towards Souci Lake Road and off we went.
While out in some back trails off the powerline we discovered an abandoned antique sled and we had to try it out!!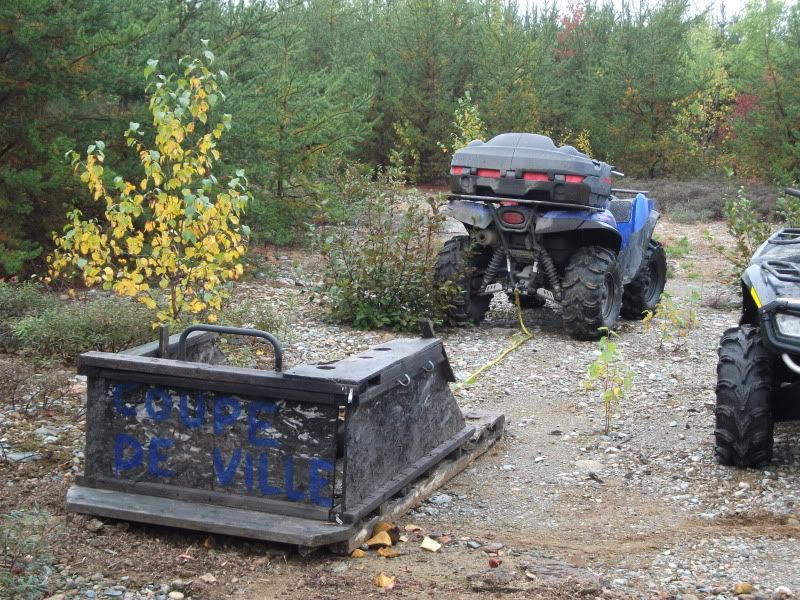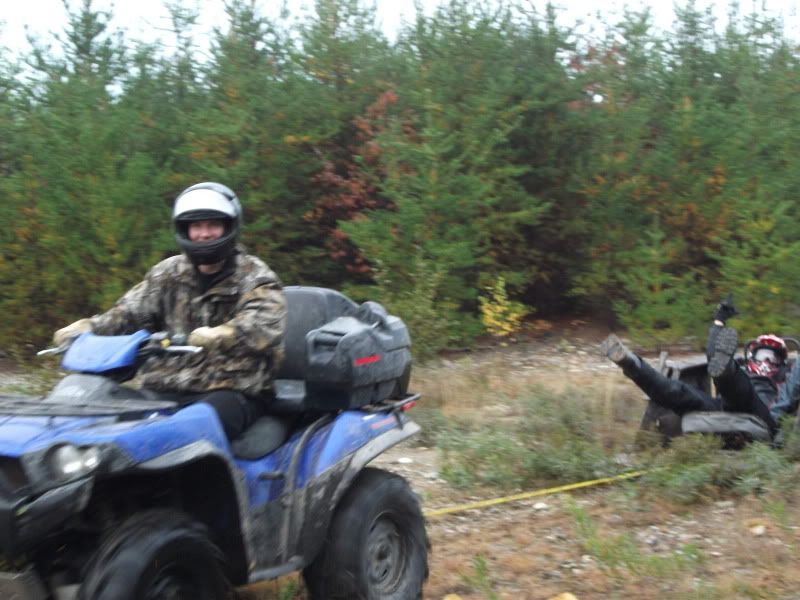 We also found some gravel pits along Souci Lake Road and played at bit in them.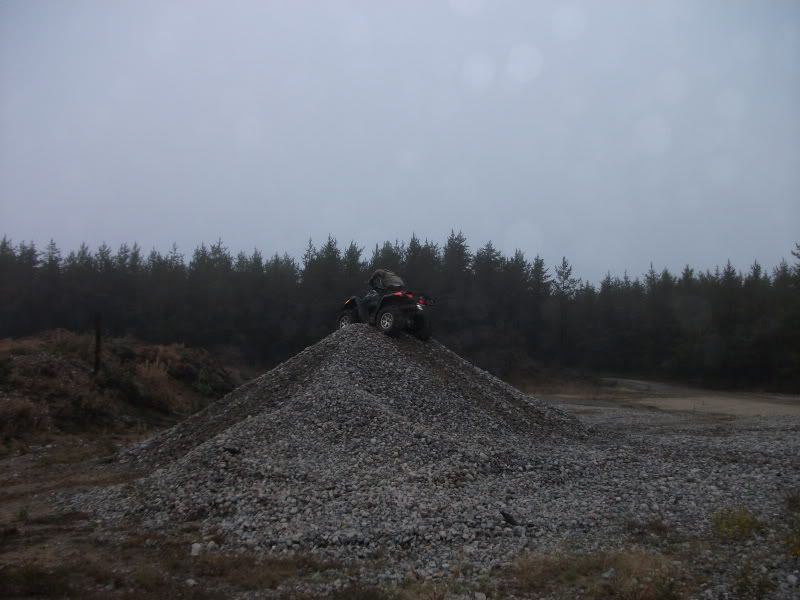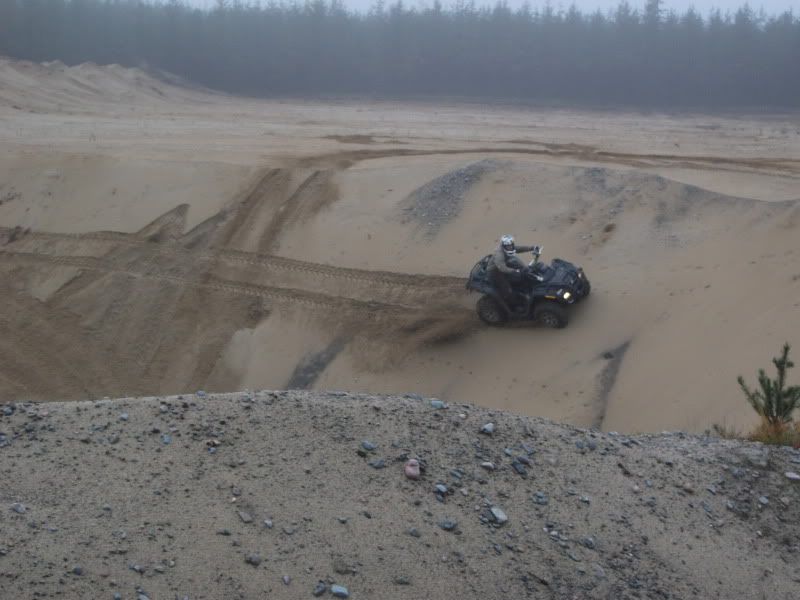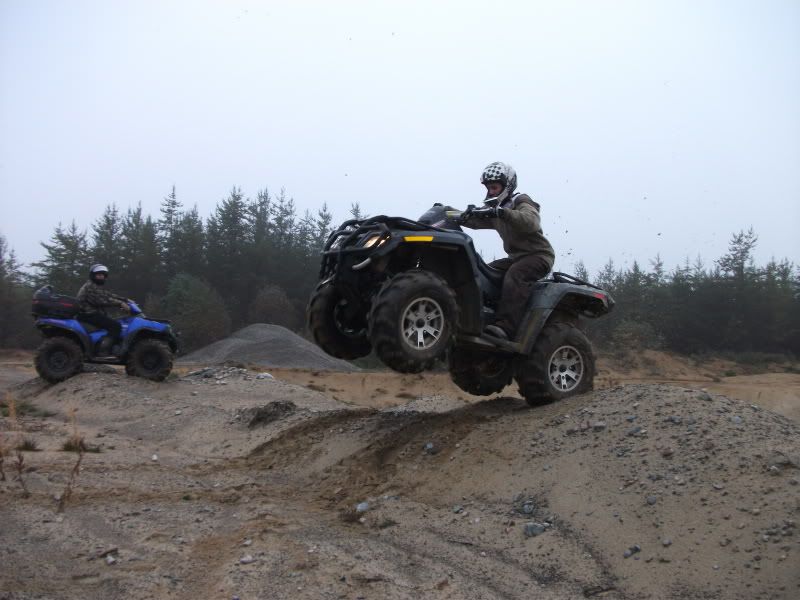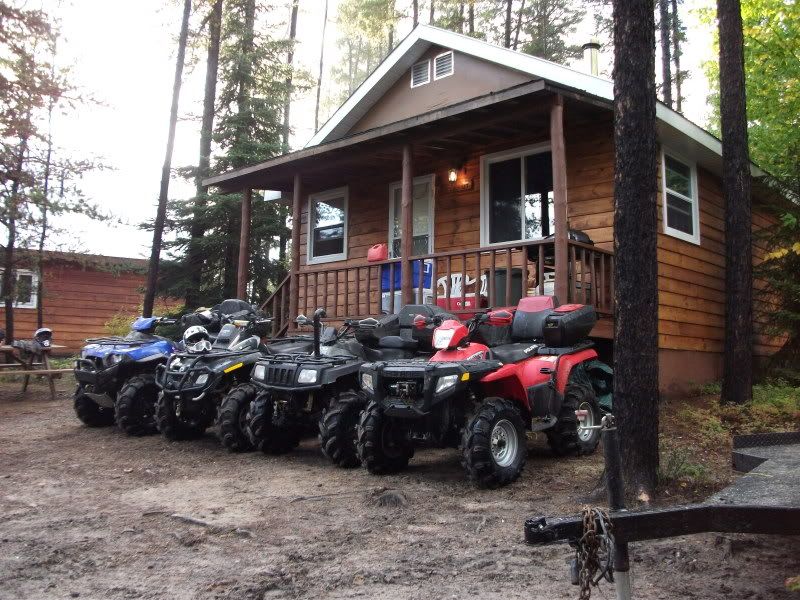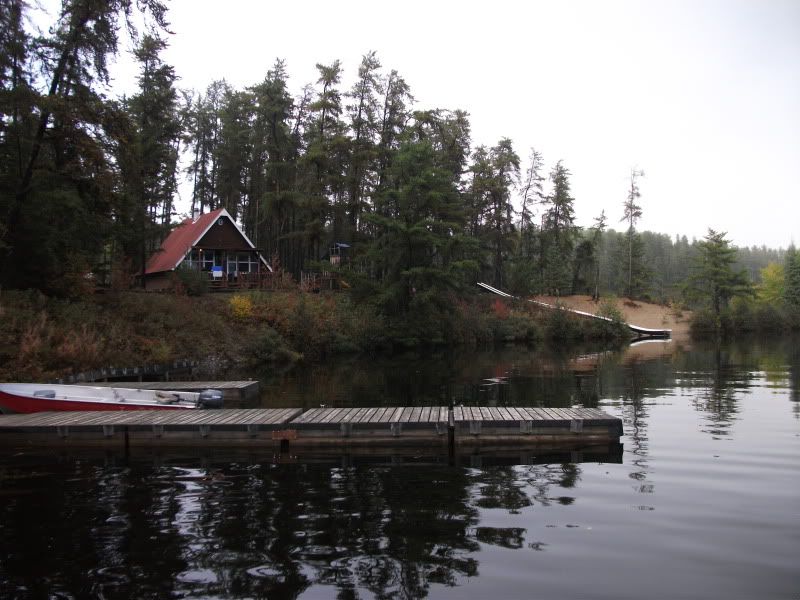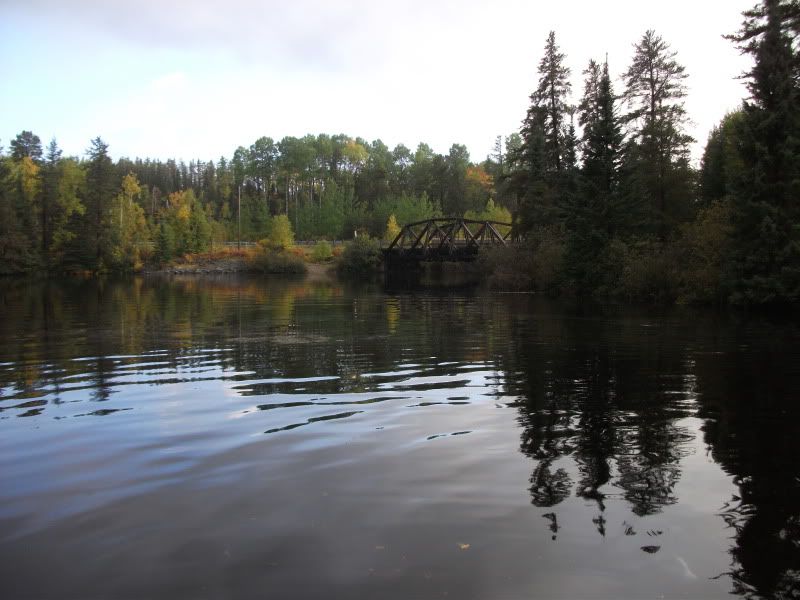 We got back to the camp and made a great supper and started into the beverages since the riding was done for the day and waited for the rest of the crew to arrive, just as James and Dale pulled in we were getting cranked up to hit the waterslide, the crew next door from Muskoka wanted in on the action and couldn't believe we actually did it this late in the year...That night we screwed up only one thing, we never lit the sauna beforehand, it was a cool bit waiting for it to heat up after hitting the slide!!!
Bruce and James came over to the Fox Hut and hung out with "The 4 Naked Dudes" as they called us, we had just gotten out of the sauna and just stoked the woodstove and we were chillin in our shorts...They were dressed up quite heavily for the cool weather and sweat it out for a bit in our cabin while loading the tracklogs into our GPS for Saturday's adventure!!!
After a great breakfast we set off to find the old mine shaft James had found for us to explore...Along the way we even had time for some hunting and came up with 4 partridge in under an hour...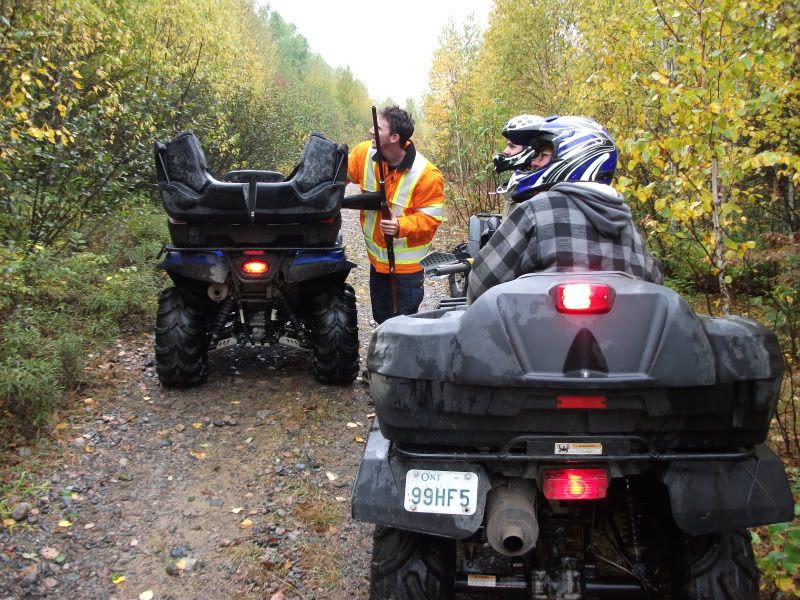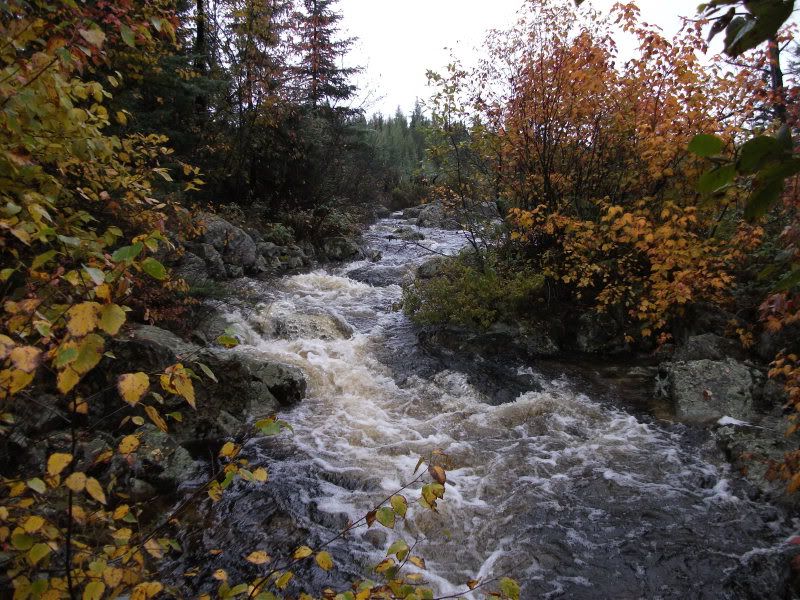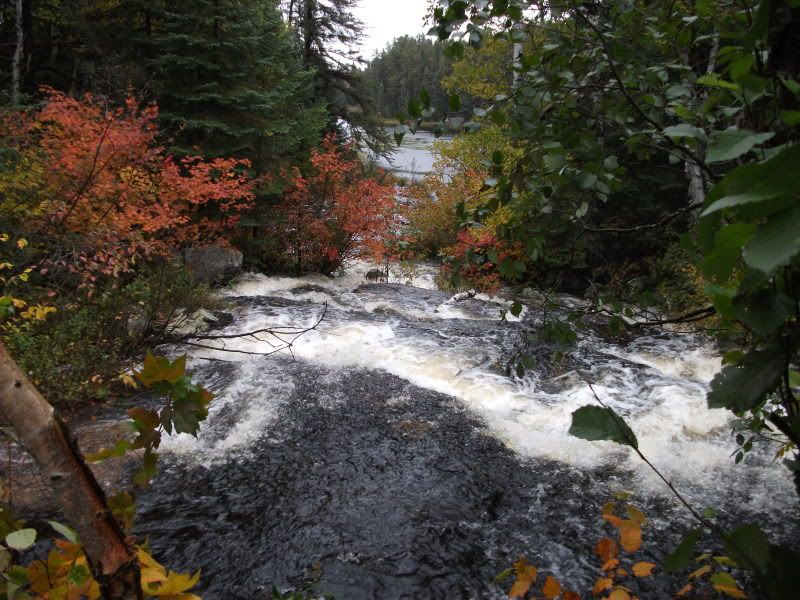 After missing a turn while naviagting we came within 514ft of the waypoint for the cave but could not find the marker we backtracked to a Y in the trail and met up with the parts4benttoys group of 3 ATV's, and soon after found the cave.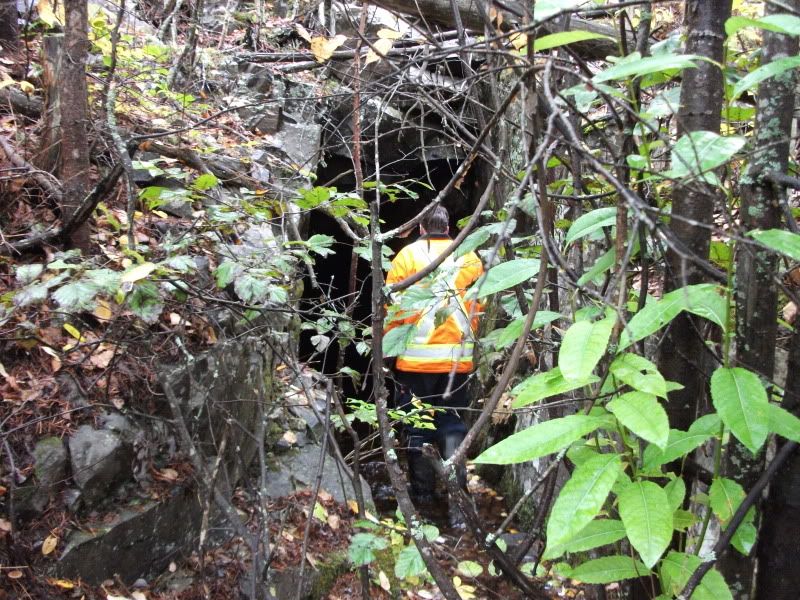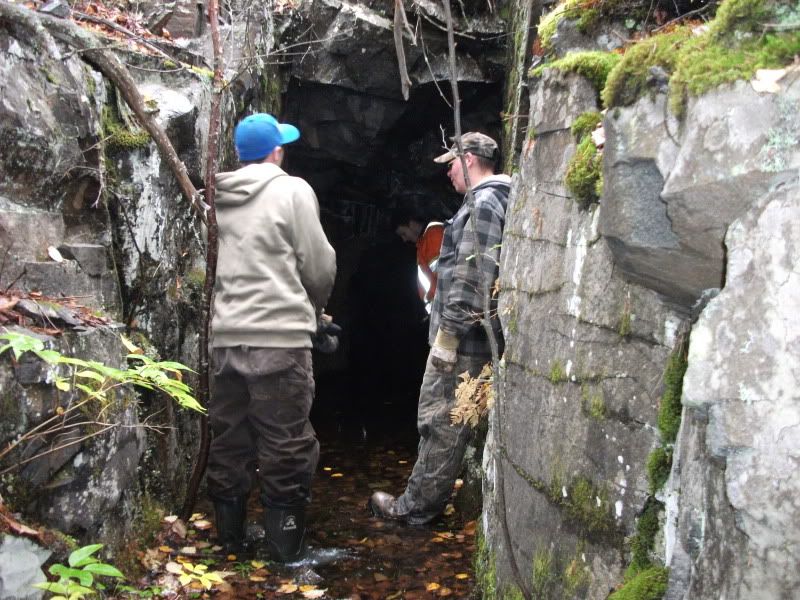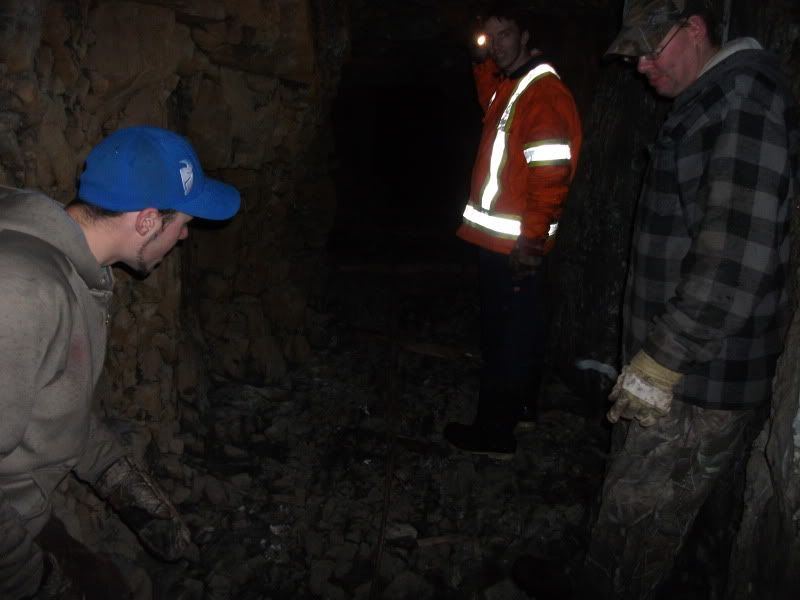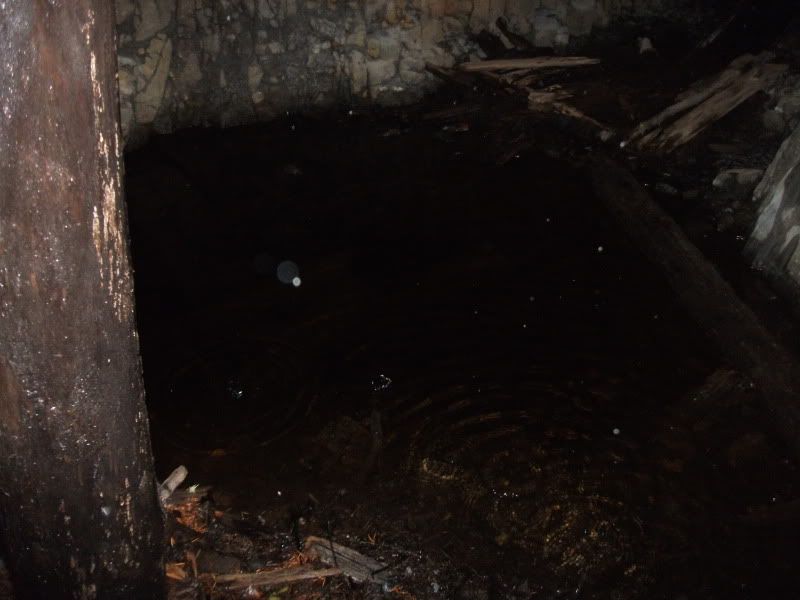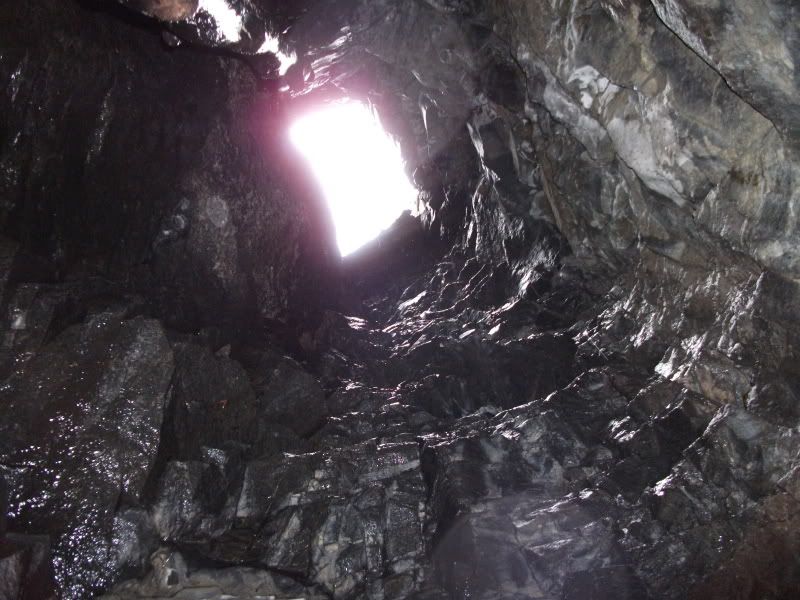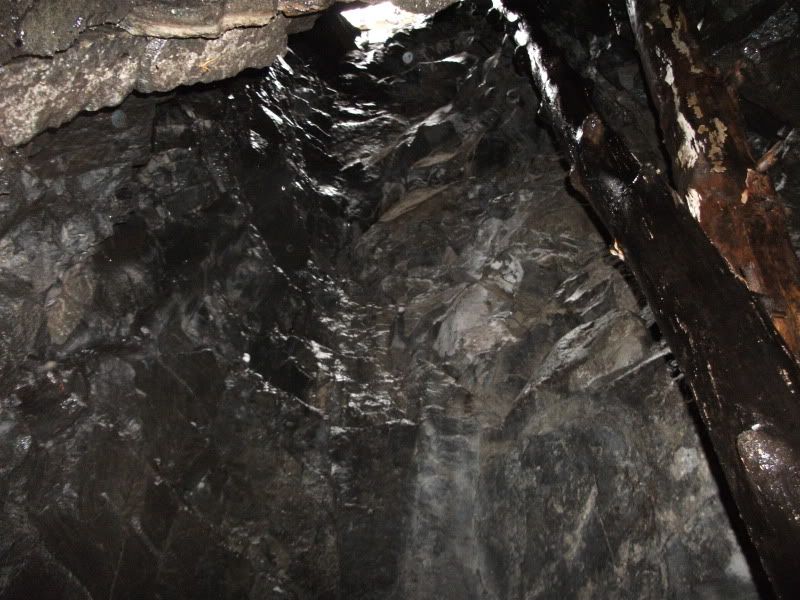 We hiked all the way into the cave right to the vent shaft which extends 50+ feet overhead, the inside was amazing, there was water to get through but not too bad and even some loose rock and old badly rusted rail tracks inside, it was amazing to say the least.
We then came out and decided to hike the hill up to the vent shaft opening, and the view from up there was great!!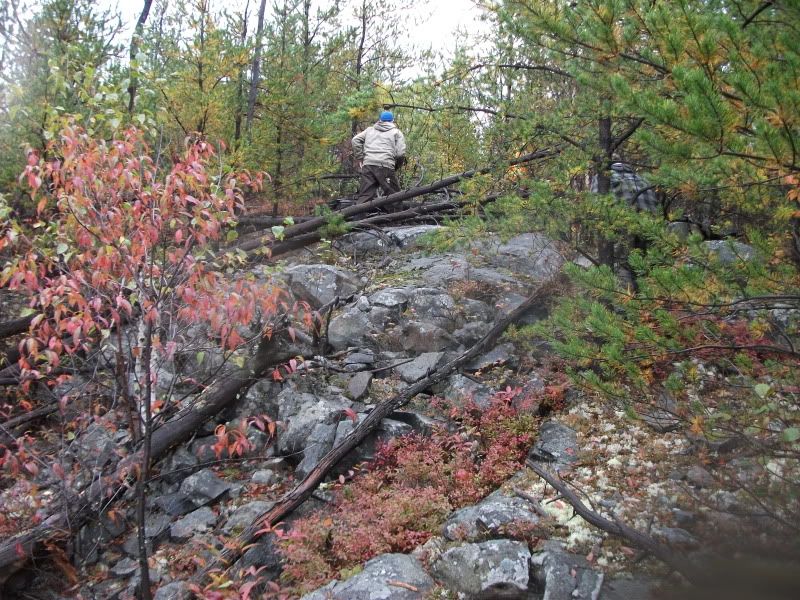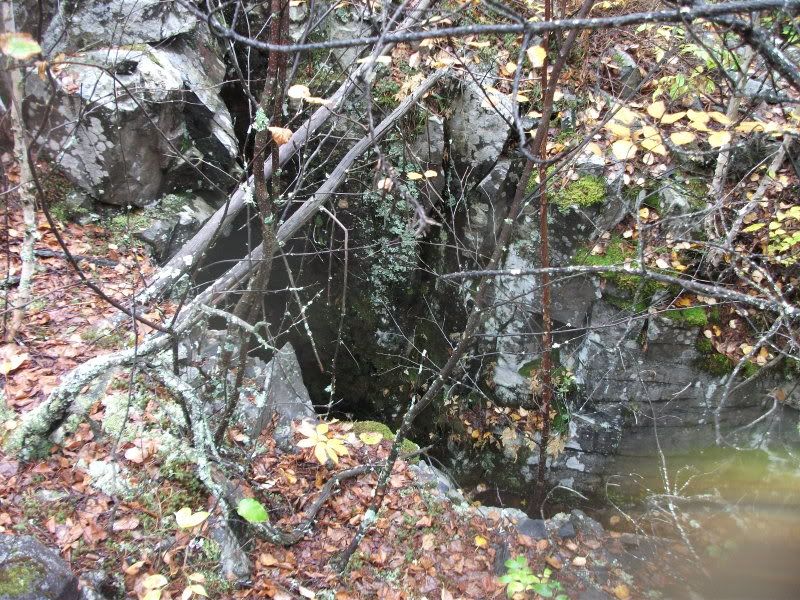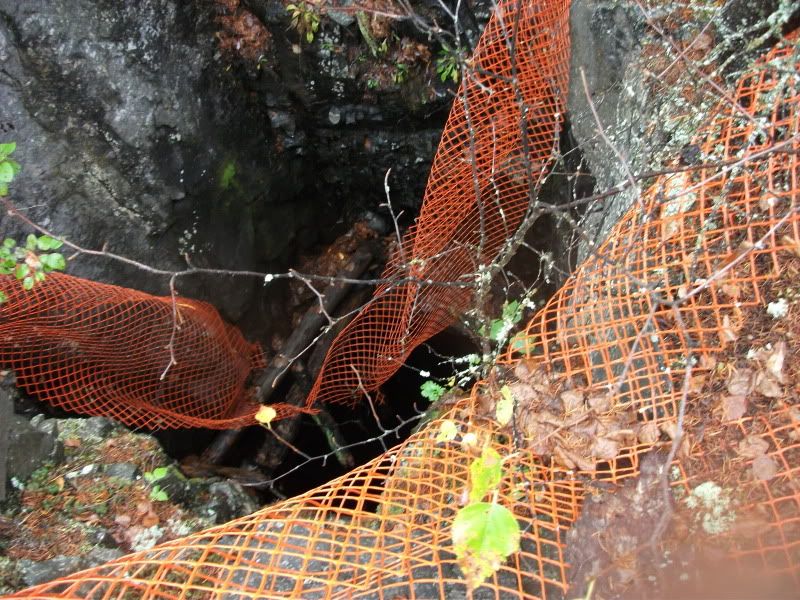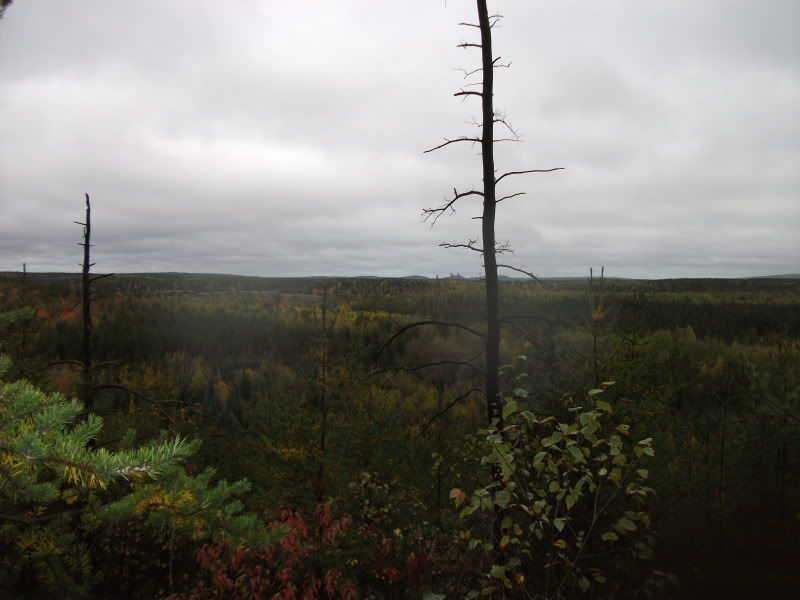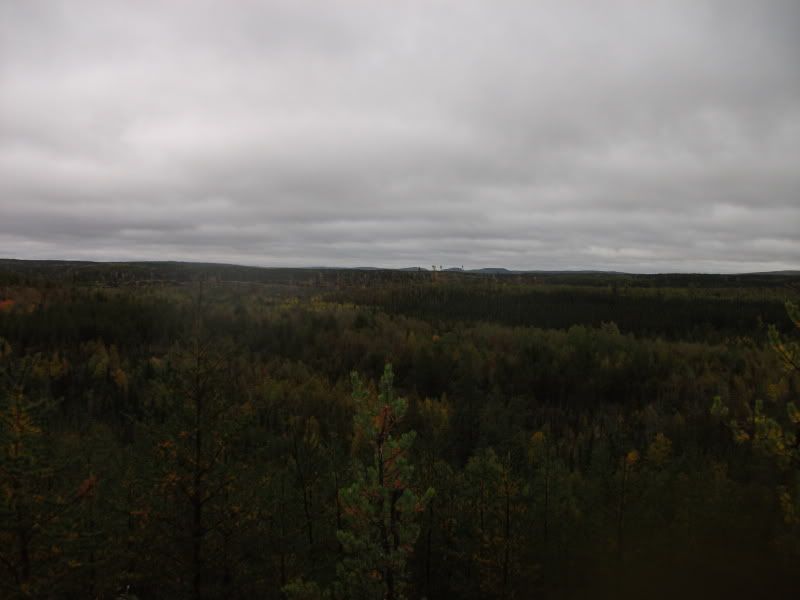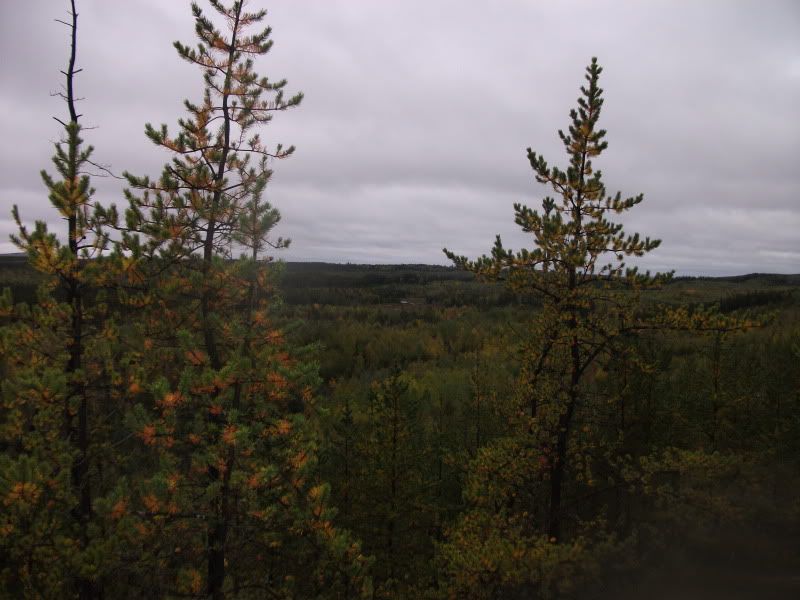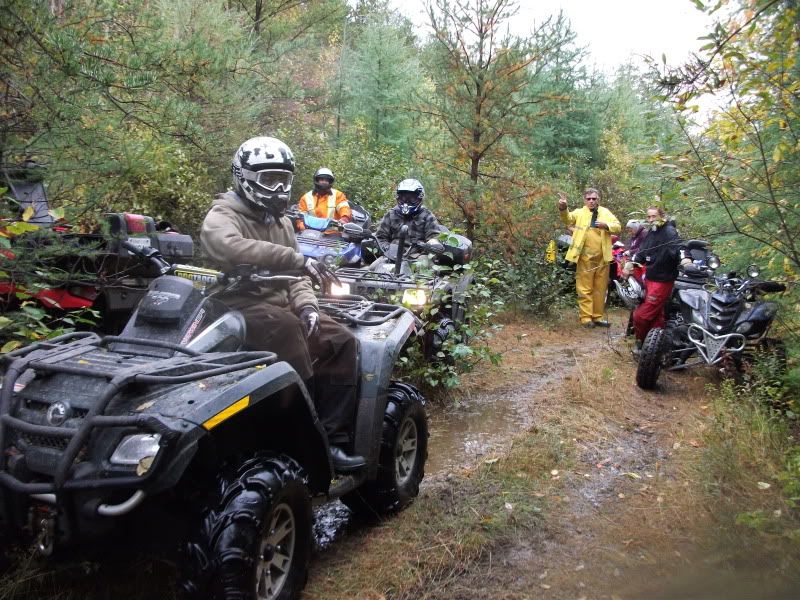 We then headed back towards Golden Eagle and on the way Yvon's Brute Force developed a bad knocking noise from the engine or clutches, so he shut it down and we towed it in only 3kms from camp at that time though...The guys started some diagnostics on it but could not pinpoint the noise so it was done for the weekend...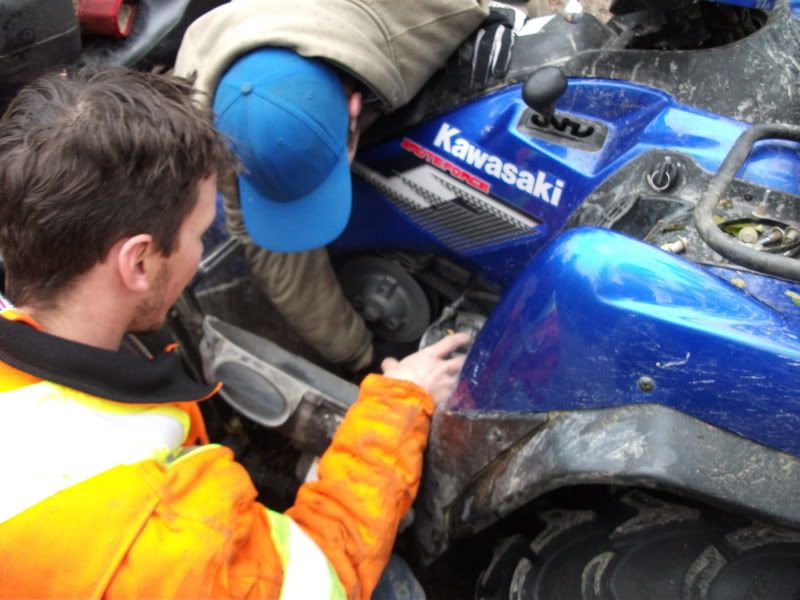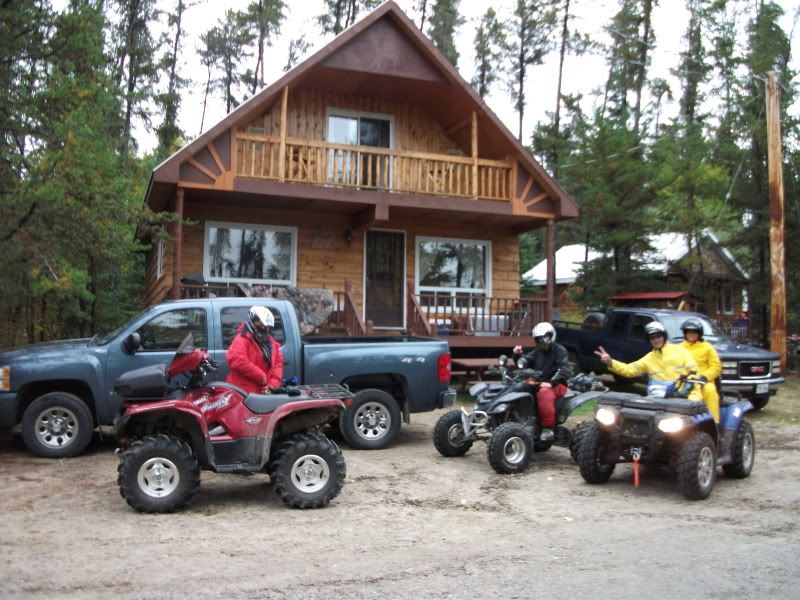 James and Dale rounded us all up together and took us down Sidney Lake Road for some group photos, Bruce and Jennifer were kind enough to lend us their Honda ATV for Yvon to borrow for the short ride, THANKS GUYS!!!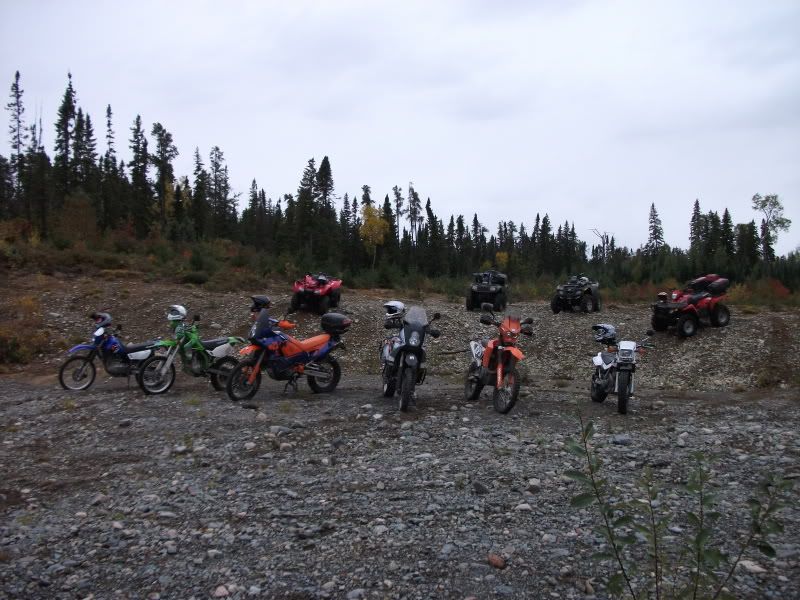 Dan and Ben decided to take their bikes swimming the way back to camp and everyone had a good laugh!!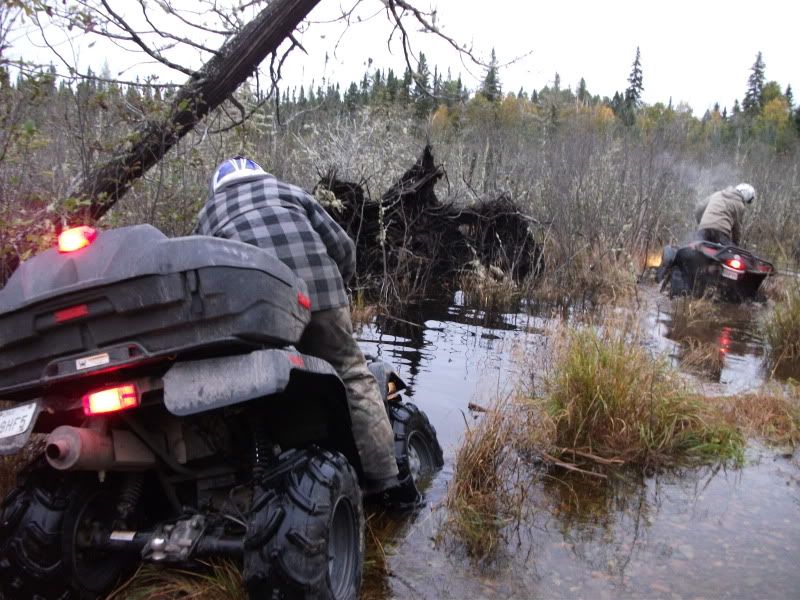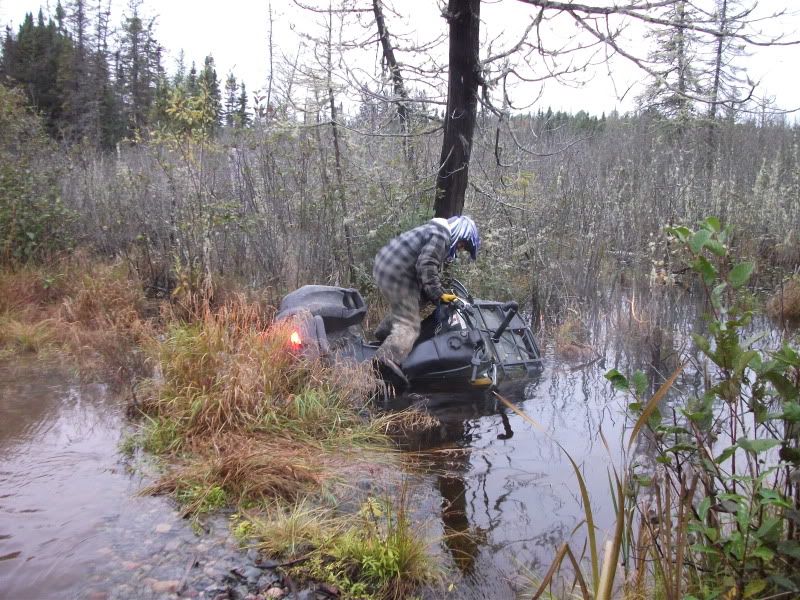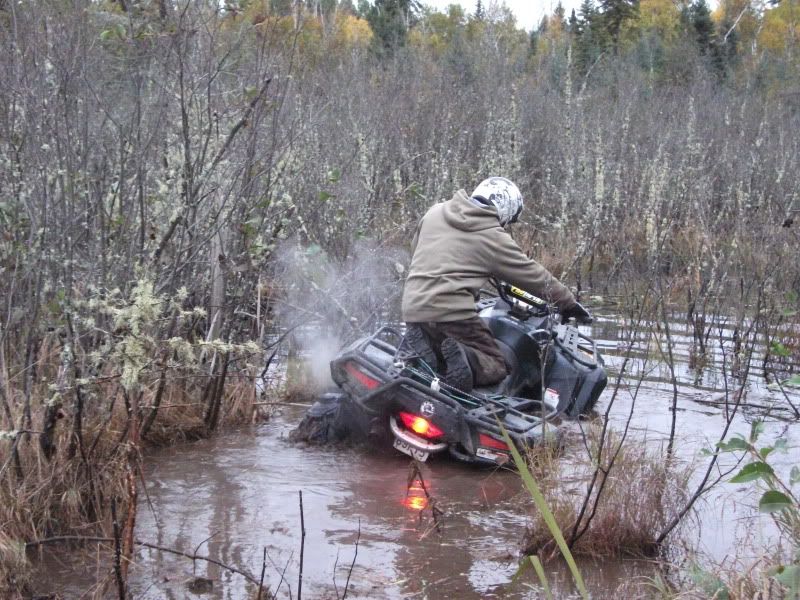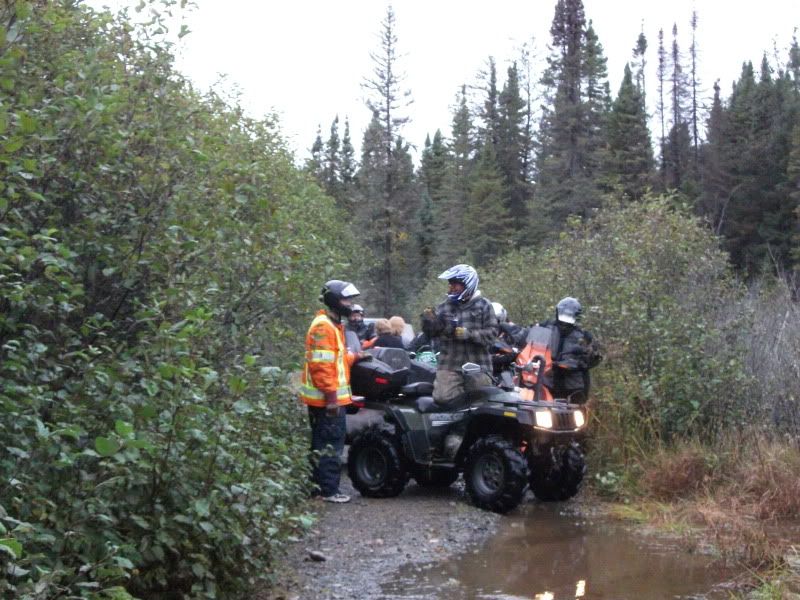 Dan, Bruce and I decided to break away from the pack and hot lap the trail on the way out, Bruce was riding James' 535EXC and passed every one of us on the ATV's by the time we hit the highway, he was so pumped he even put on a wheelie show for us!!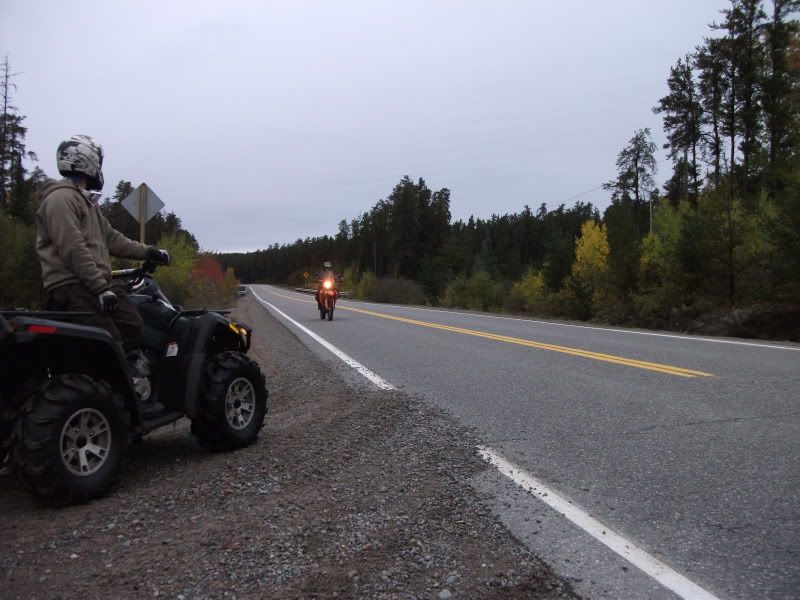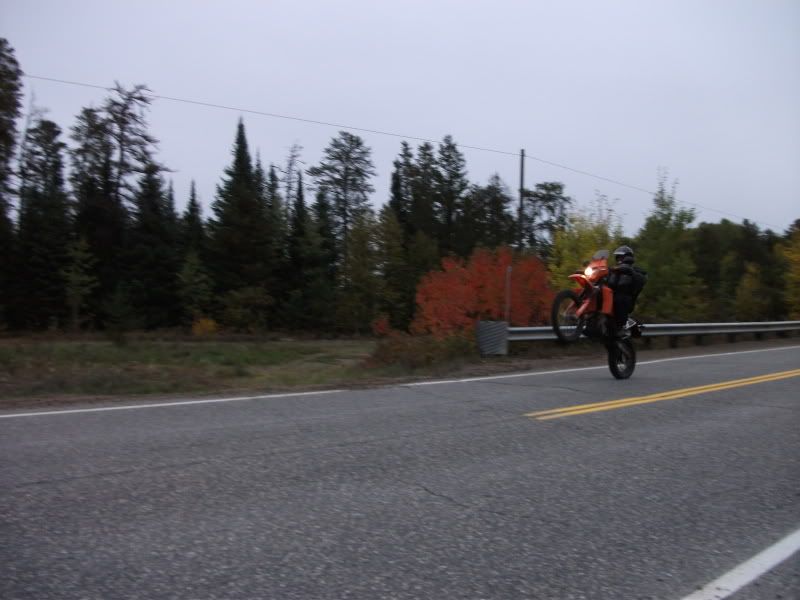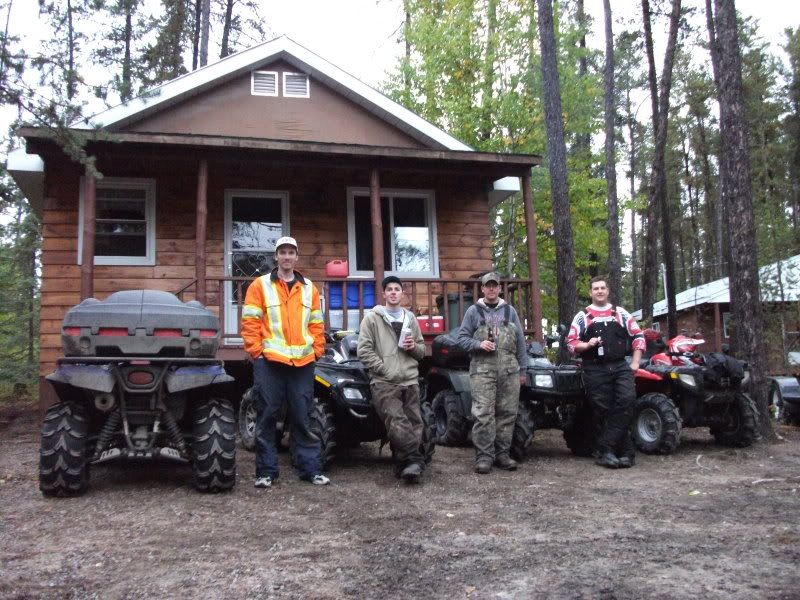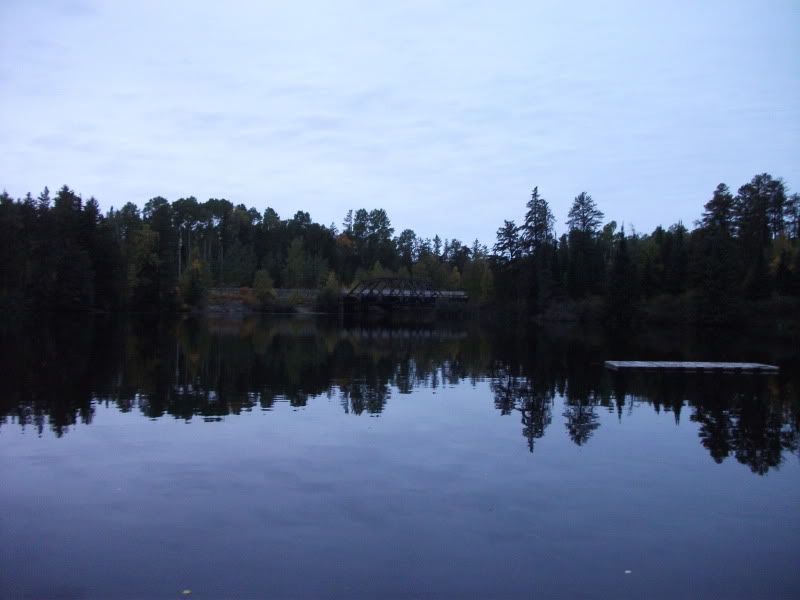 We had a great supper of moose steak and moose burgers, and even Bruce and Jennifer's dog Hunter joined us once he smelled the meat on the BBQ...Hunter even howled us a tune to chamber music!!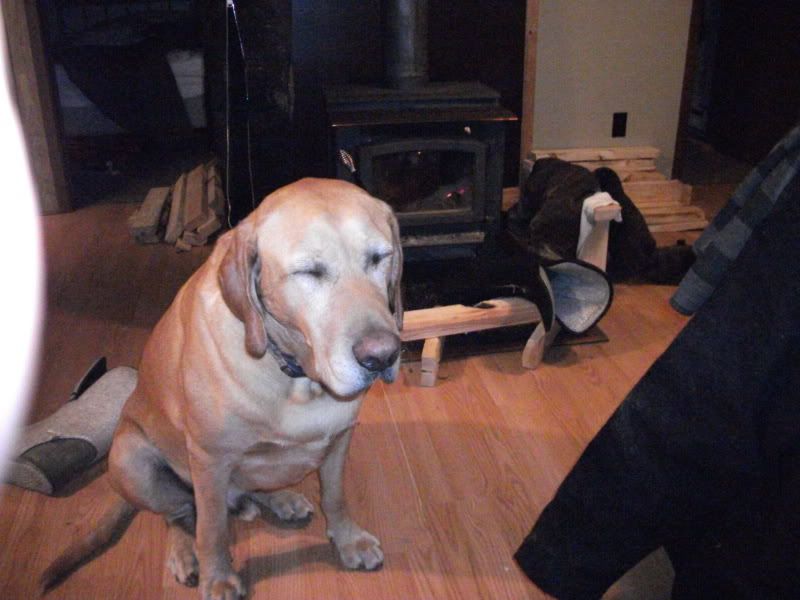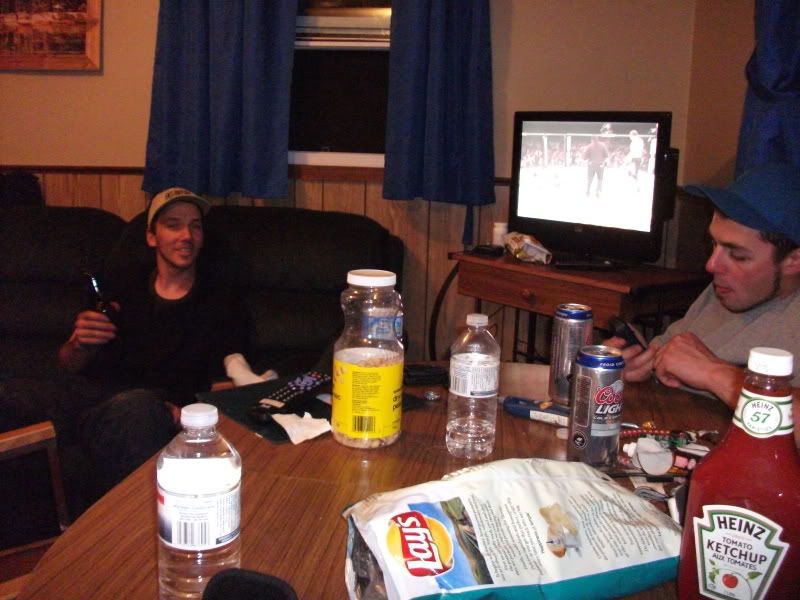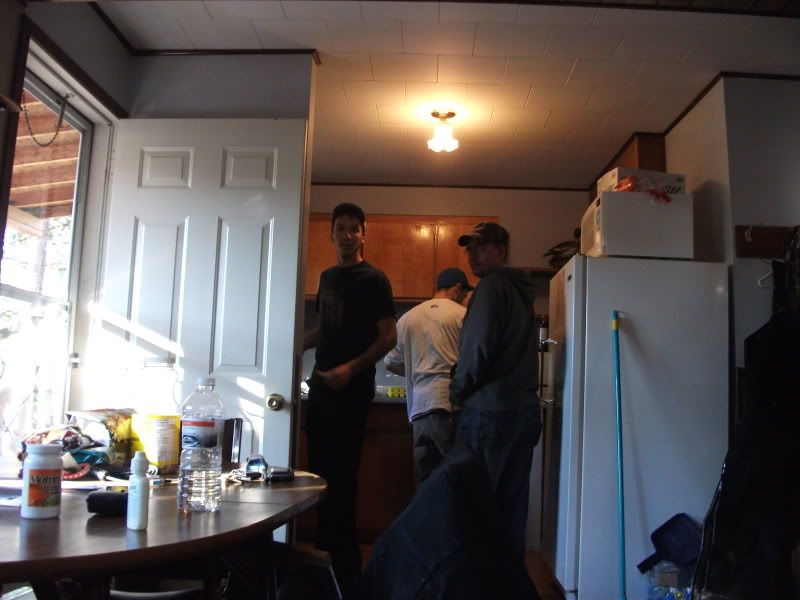 We had a GPSAT group campfire and then we hit the waterslide again, this time James got us all on camera!! This time we lit the sauna beforehand and it was roasting when we got there, it was great!!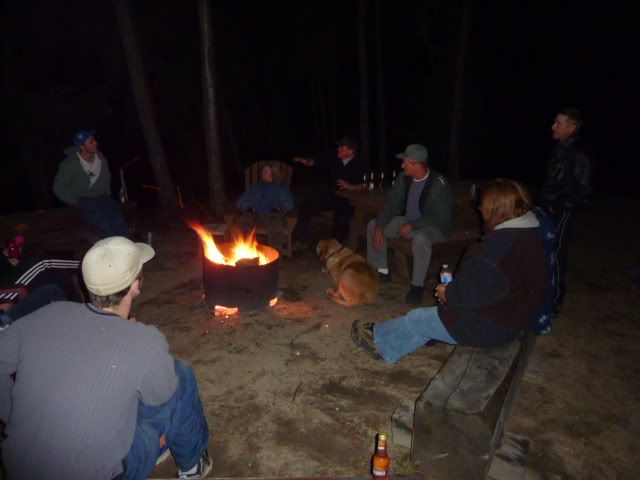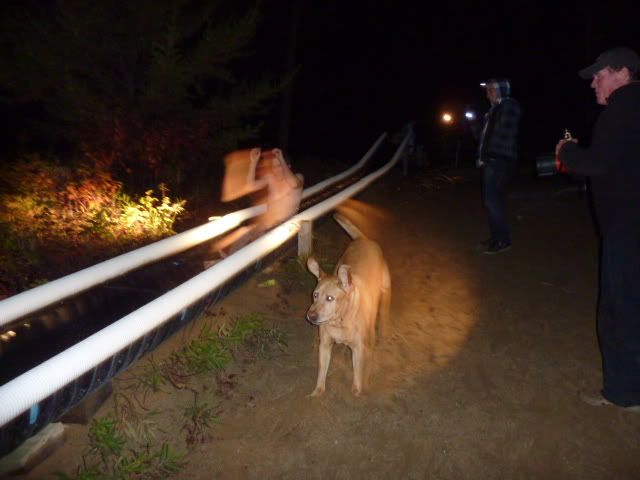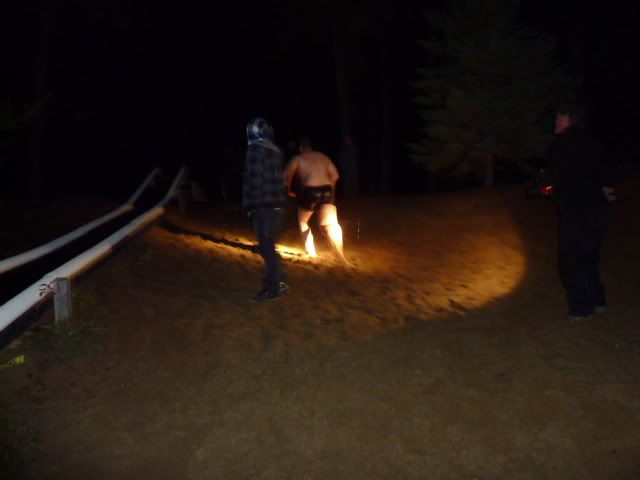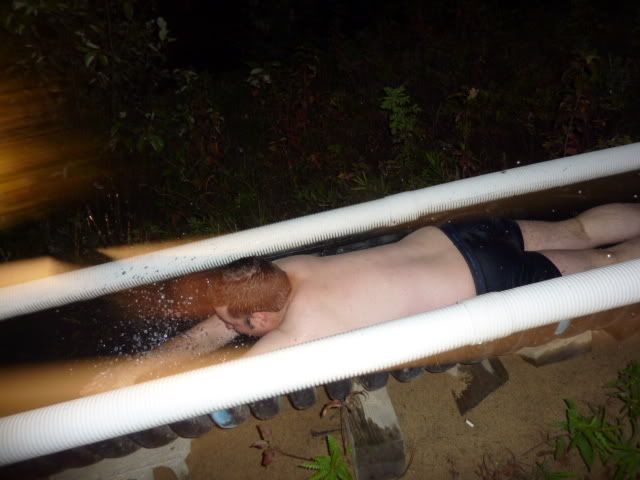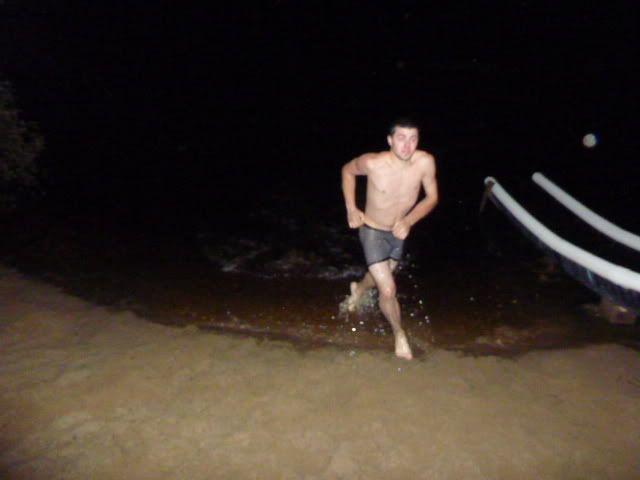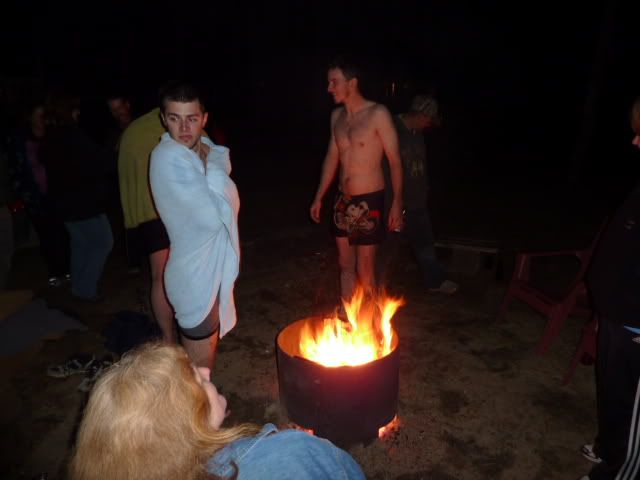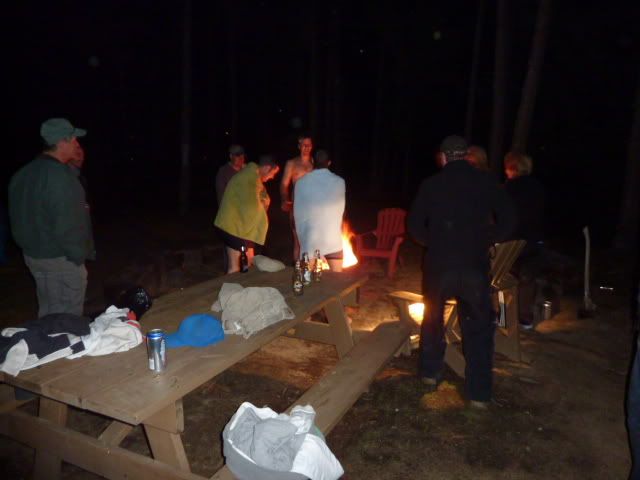 Sunday began the nicest day of the weekend, had a great breakfast and packed up, cleaned up the cabin and headed out Sidney Lake Road in search of some mud...And again Bruce and Jennifer lent us one of their quads for Yvon to ride for the day!!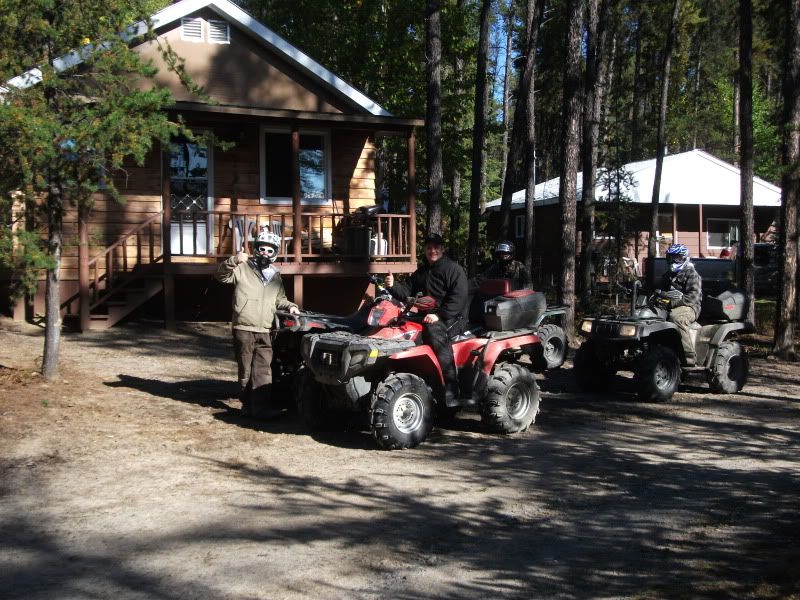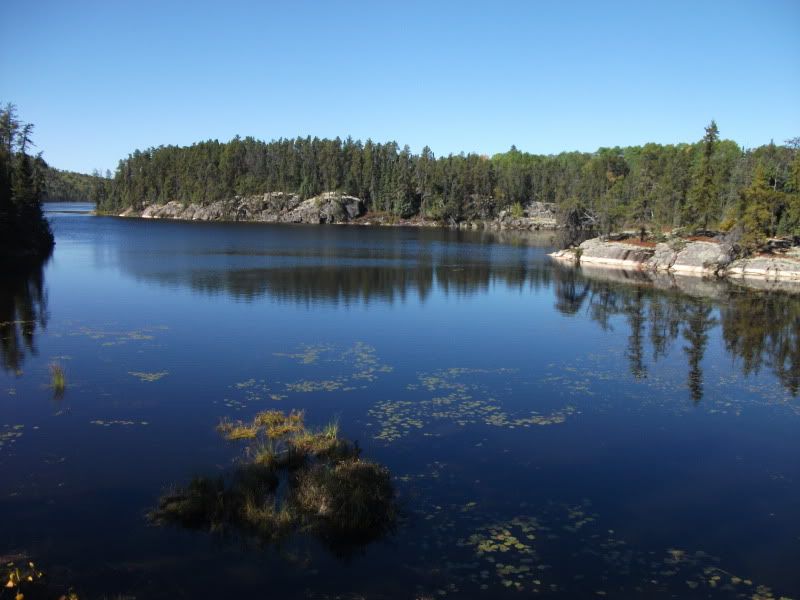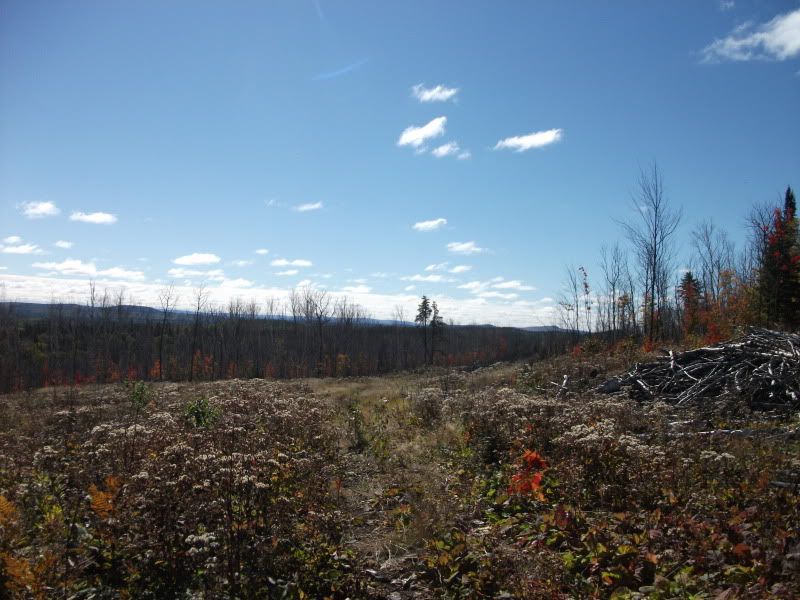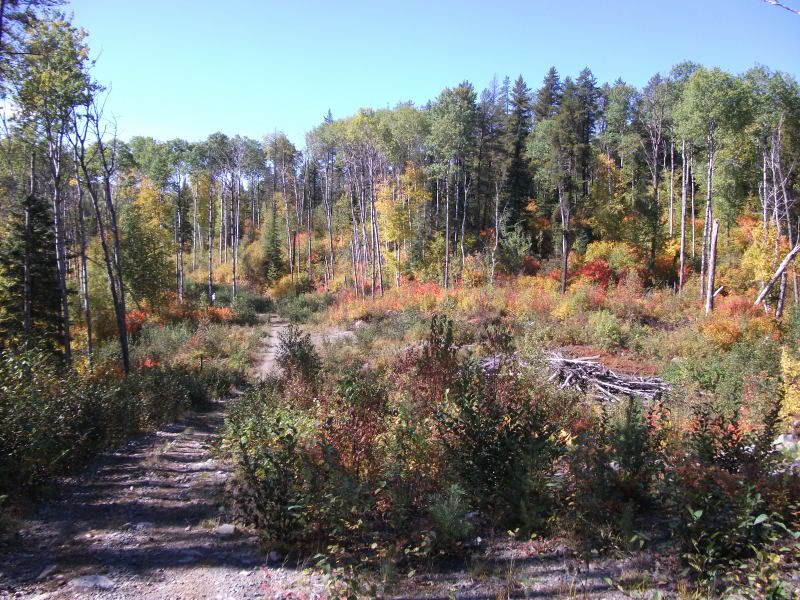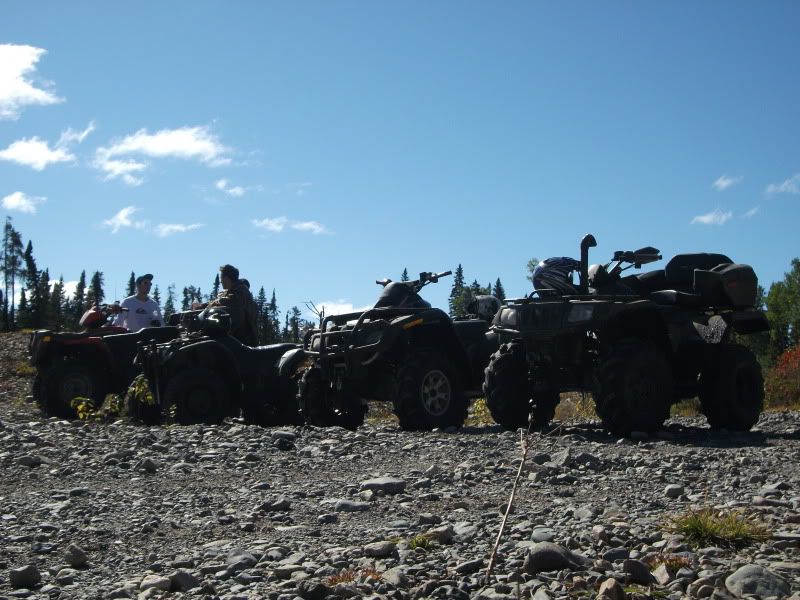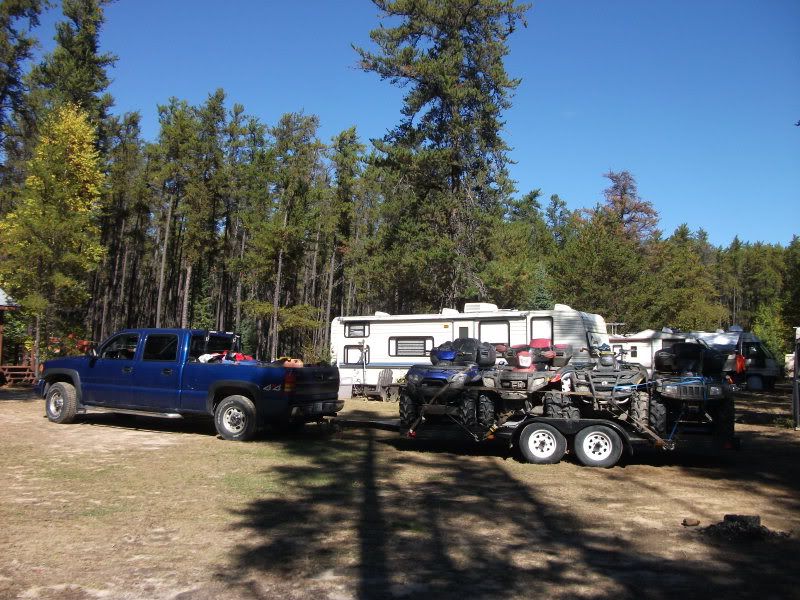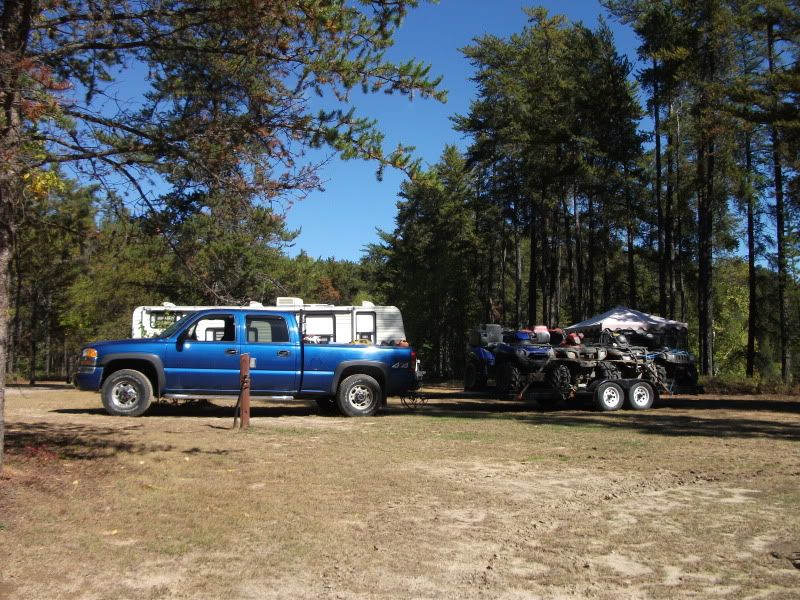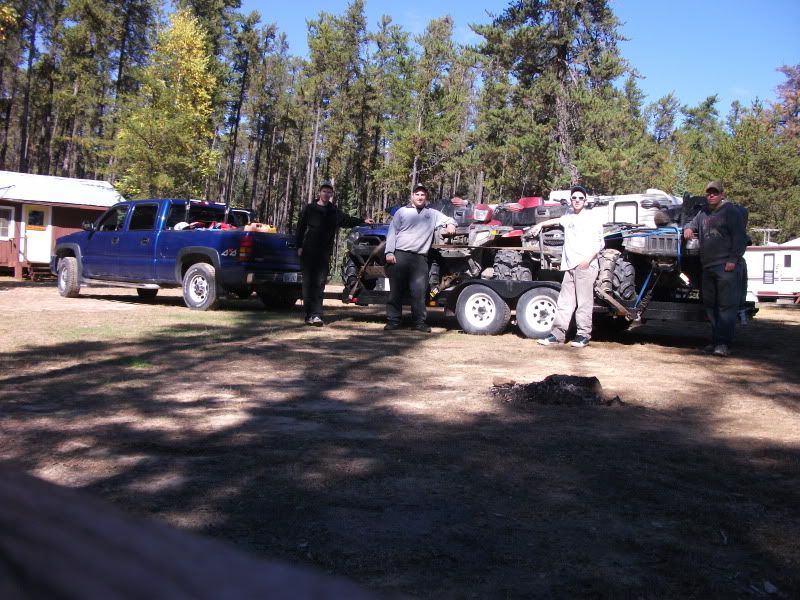 We all had an absolute blast the whole weekend, despite some cool and wet conditions, we could not have asked for better hosts or facilities, Golden Eagle Camp was above and beyond our wildest expectations!! One thing is for this won't be the last time that we ride this area or stay at Golden Eagle!! Thanks again Bruce and Jennifer for the hospitality and great times!! Thanks James for the 1st Annual GPSAT Adventure Weekend!!!