Post by 80ZGuy on May 22, 2011 22:16:15 GMT -5
One of our members "01cummins" has a 2008 CanAm Outlander 500XT and after dunking the clutch a few times, luckily never the engine, he decided that it was time to build a snorkel kit to give the bike extra versatility, not to mention it's just freakin sweet!!
(I think another reason is to take up Bruce at Golden Eagle Camp on his challenge of crossing Sydney Creek in front of the lodge on the bike!!)
Snorkelling this ATV consists of an engine air intake, clutch intake, and clutch exhaust, as far as the snorkels are concerned.
However the crankcase, transmission, and fuel tank vent lines were replaced and moved up high inside the gauge pod. Both of the differentials on this bike use a bellows type of vent system so they were left stock however they can have lines run up high in the future if need be...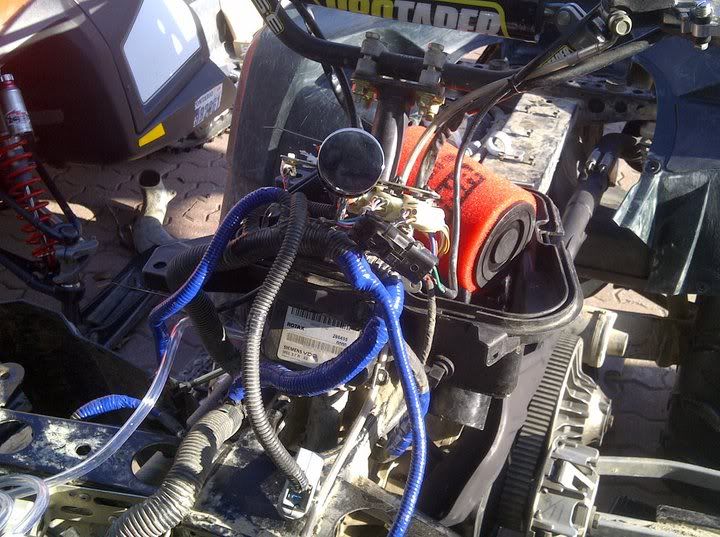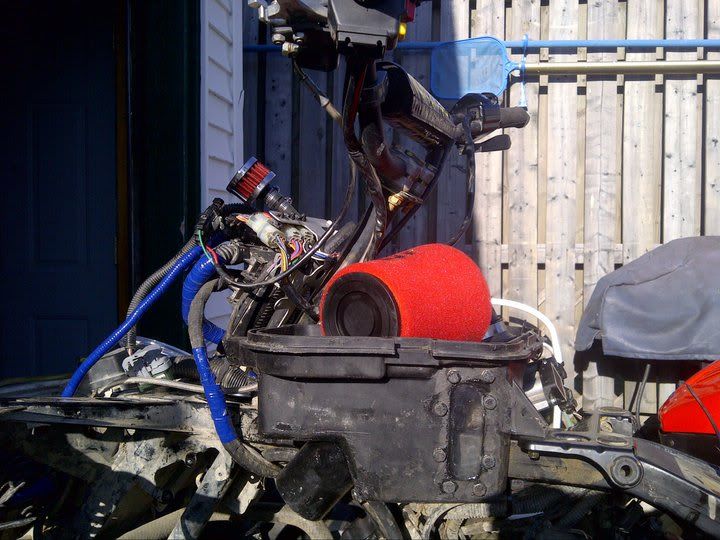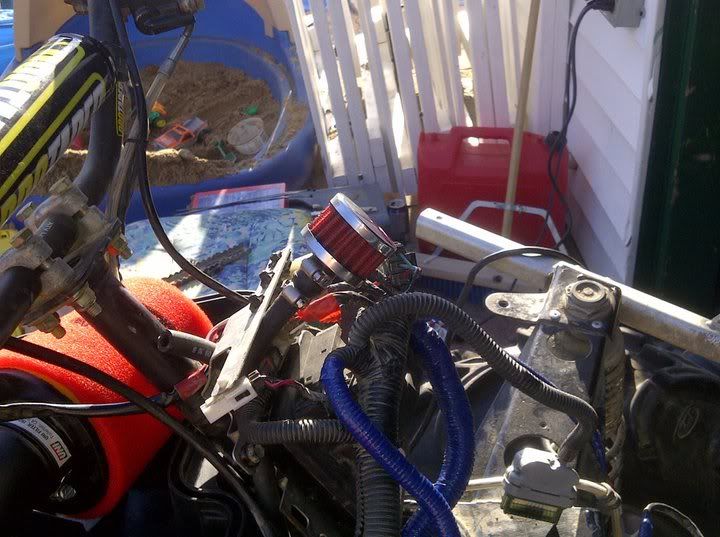 He spent a lot of time researching this project over the winter on various CanAM forums, as well as
www.MudandDirt.com
...
He started by stripping down the bike of all plastics and the first order of business was to modify the factory airbox by removing the factory intake port and building a plate to accomadate a 2 inch pipe for the intake. The other mod to the airbox was installing a plexiglass sight window in the side so that he can check the condition of the air filter without having to remove the sealed lid except for when servicing is needed.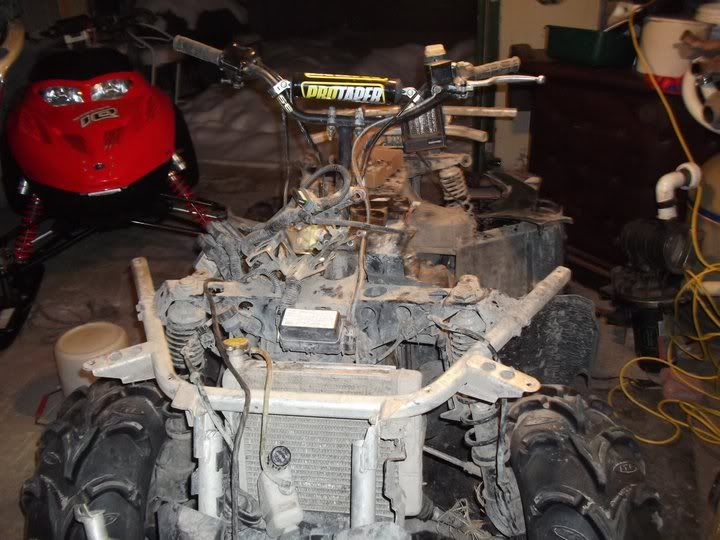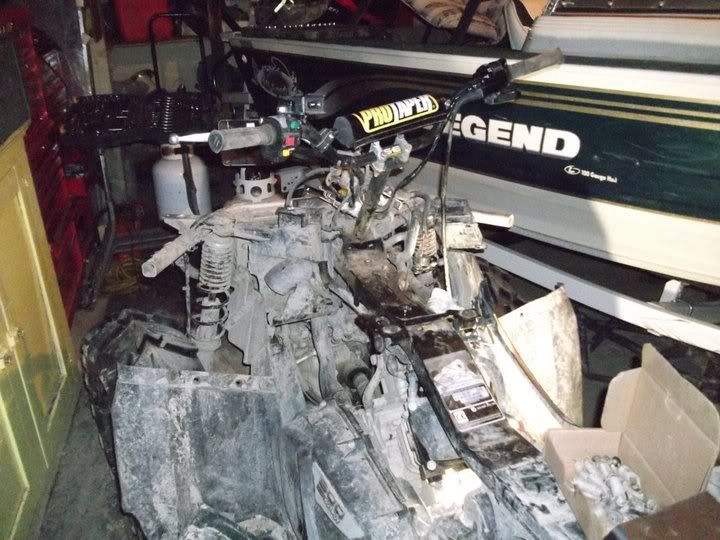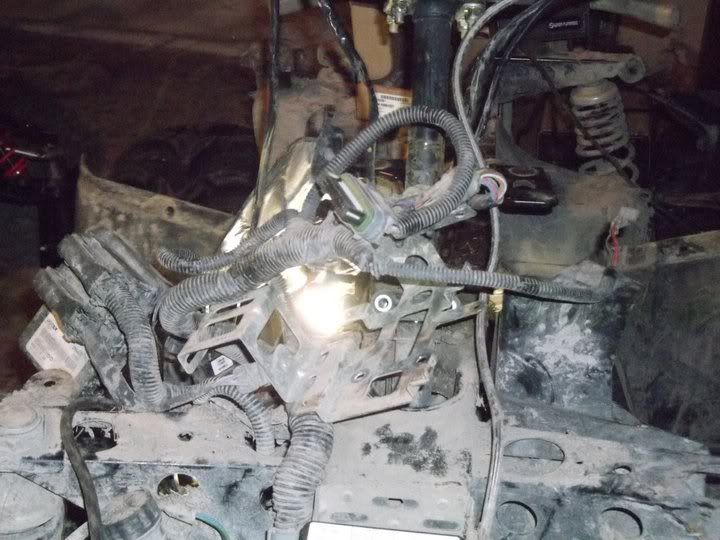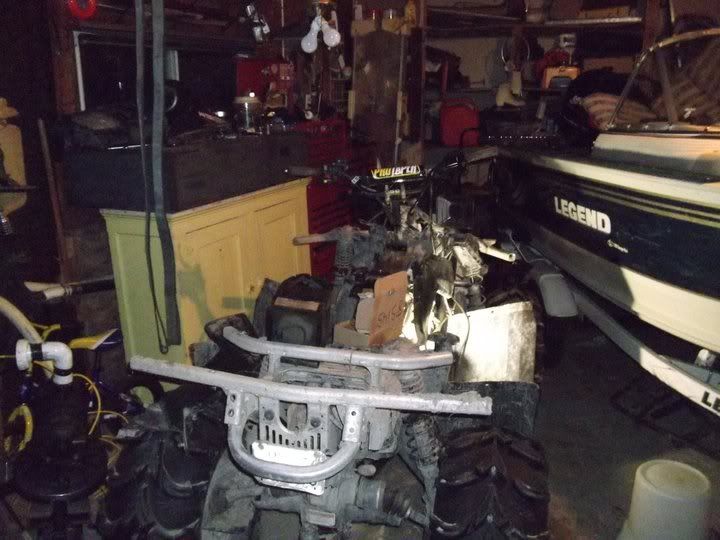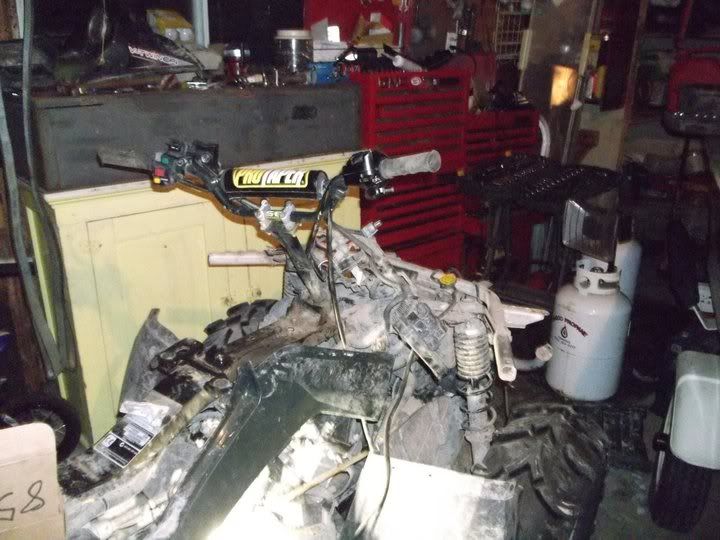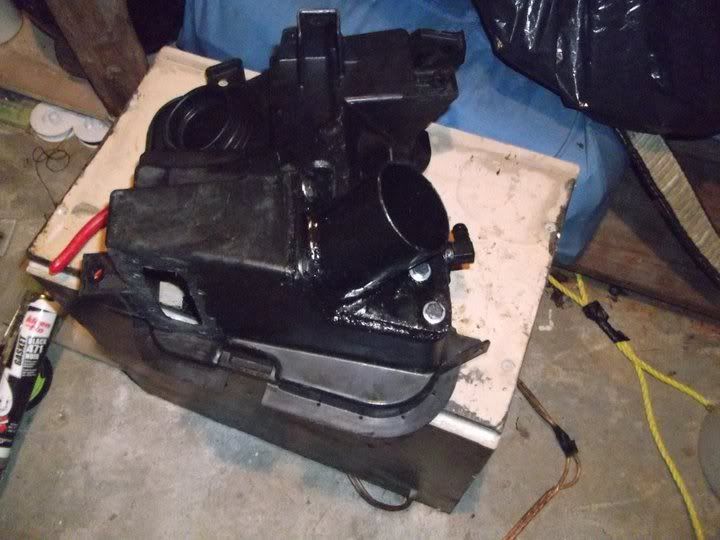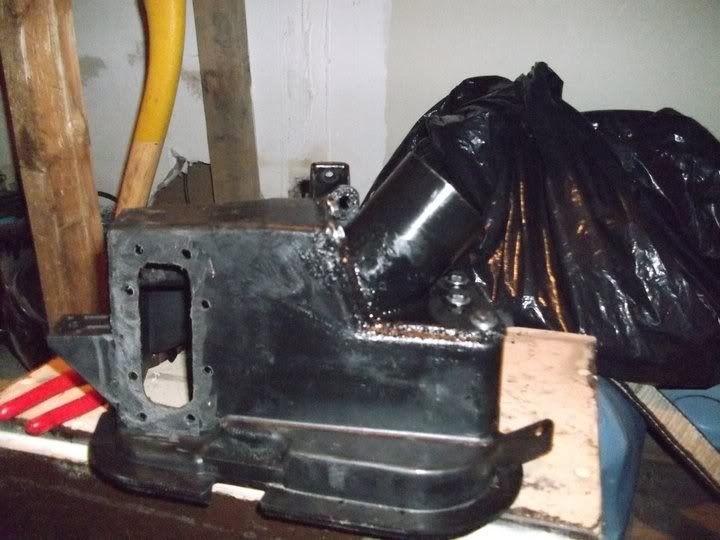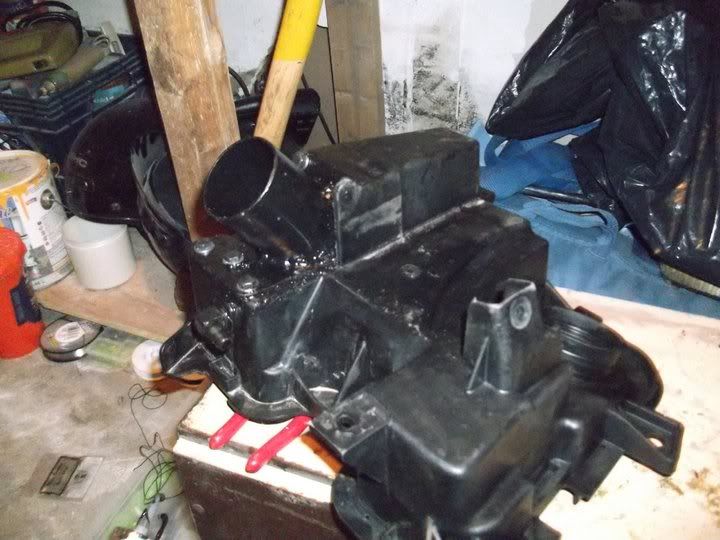 He also installed a UNI airfilter as it is a foam type filter and can be "rung out" and reinstalled out on the trail if need be unlike a K&N filter...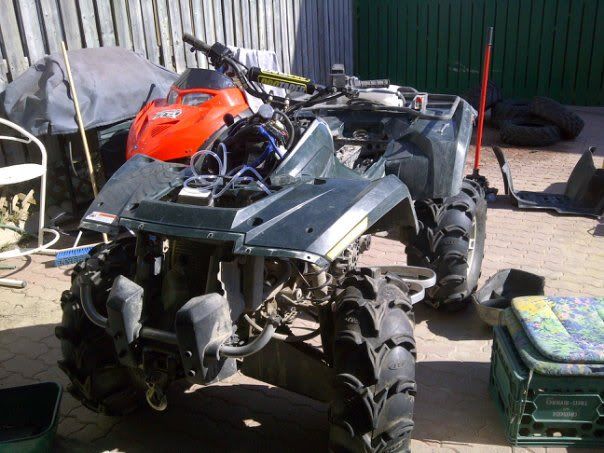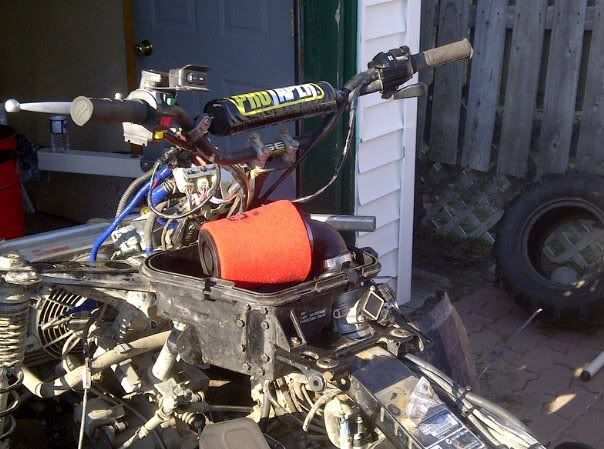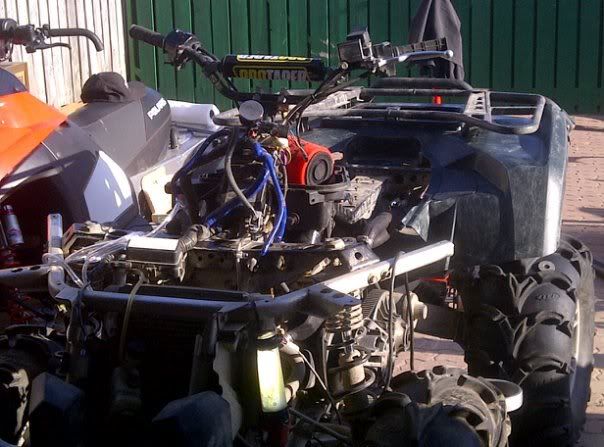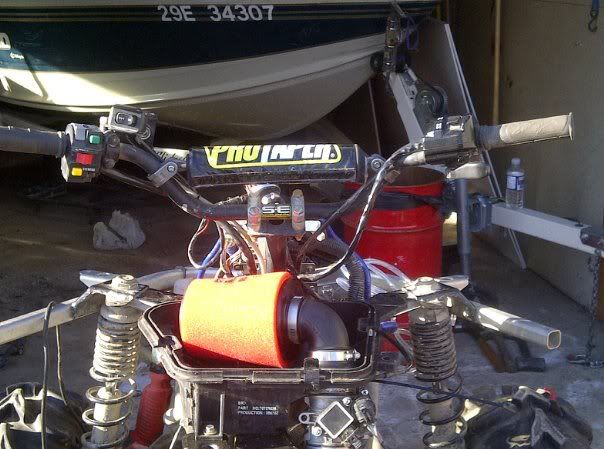 CanAmRider wanted to keep the bike looking completely stock other than the 3 "stacks" so he spent countless hour building his snorkels from PVC piping, connectors and rubber hose. There is a lot of work in making snorkels look factory and also doing it right so you don't wind up working on them everytime you go out for a ride...This is not a small scale project.
Relocation of the winch relay block, brake fluid resevoir, coolant overflow resevoir, fuse box, ignition coil, extension of battery cables, remote winch plugin and careful planning were involved in making this install a top notch job.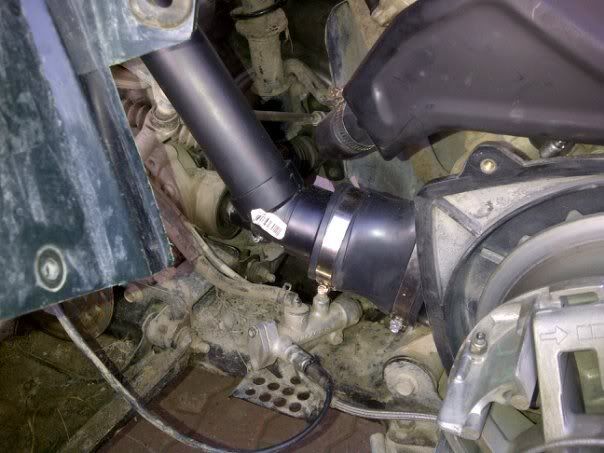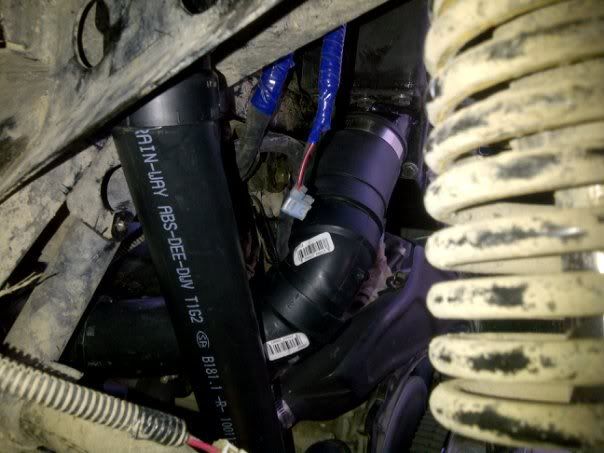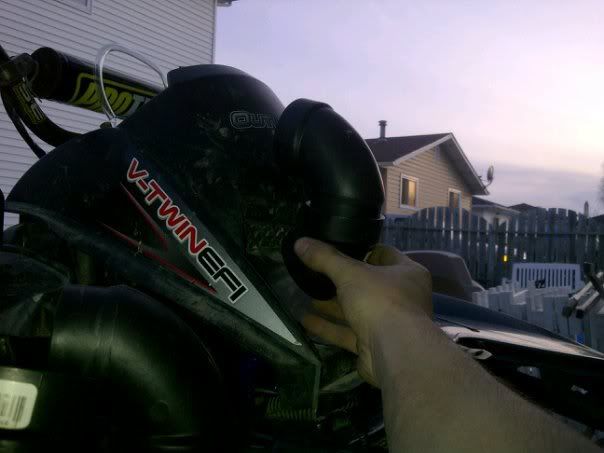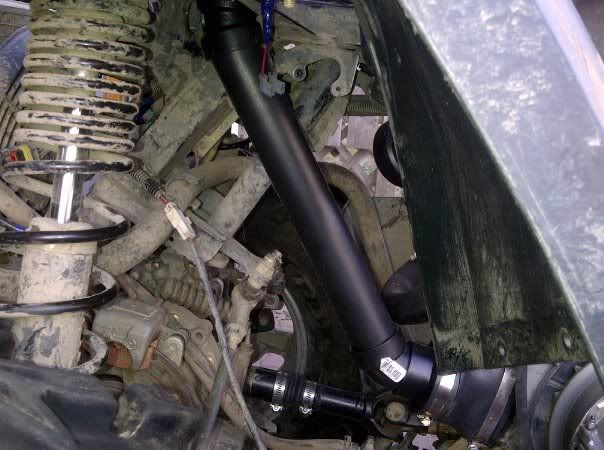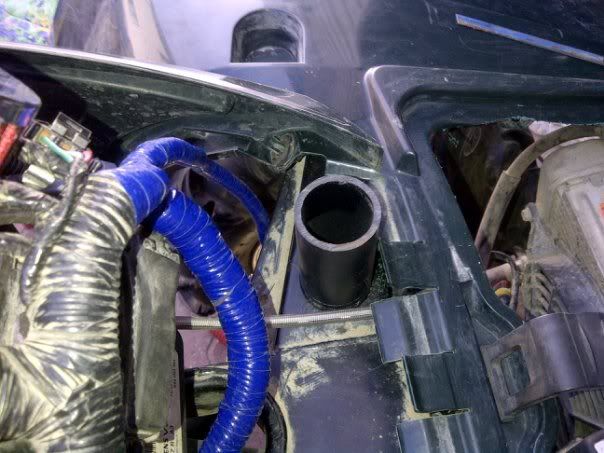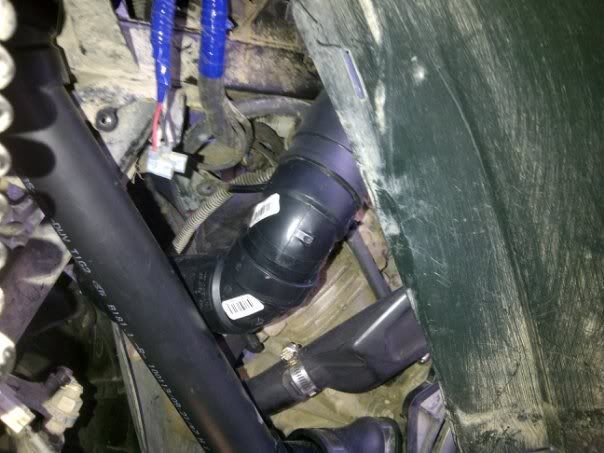 The plastics were installed and removed what seemed like several million times to ensure that the piping was all hidden when the bike was assembled...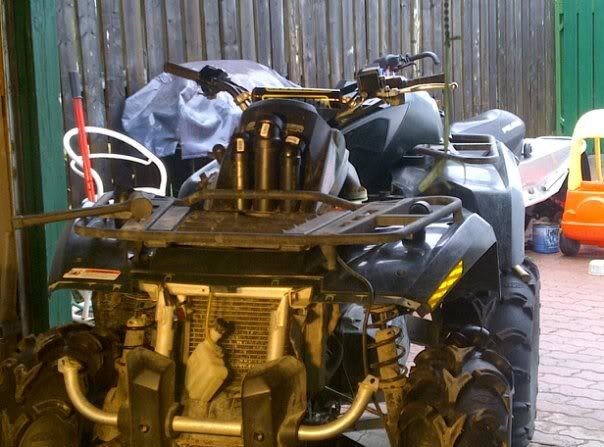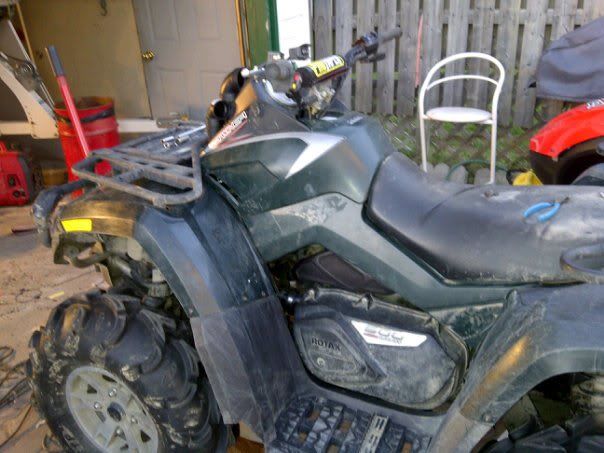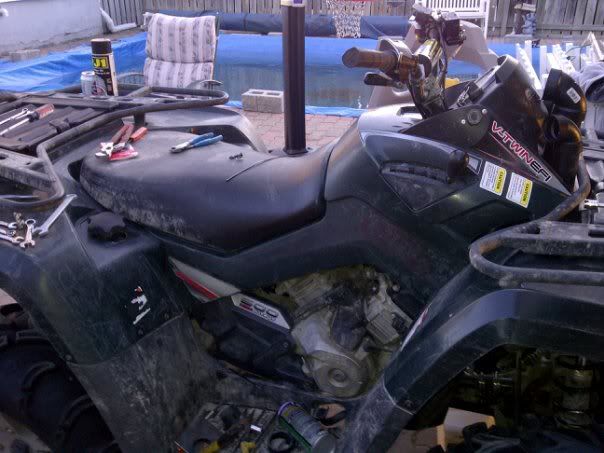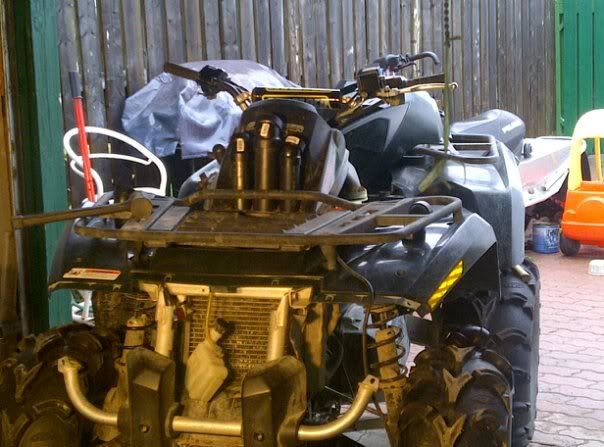 The engine intake snorkel was made of all 2 inch I.D. piping and both clutch snorkels were done with 1.5 inch I.D. piping, all the snorkels will have K&N prefilters installed to prevent mud/water/debris from entering them. All in all it was a tonne of work but should be well worth the effort as the end results are amazing!!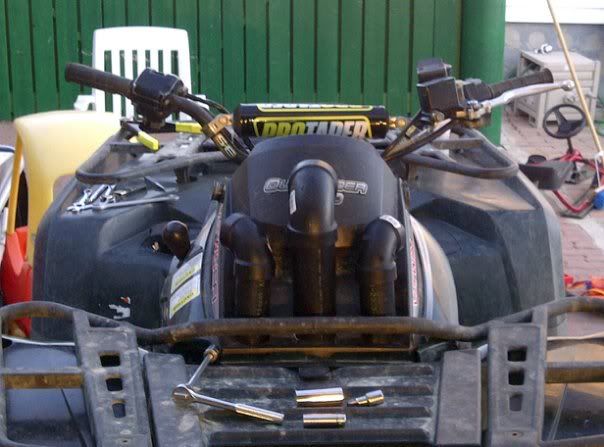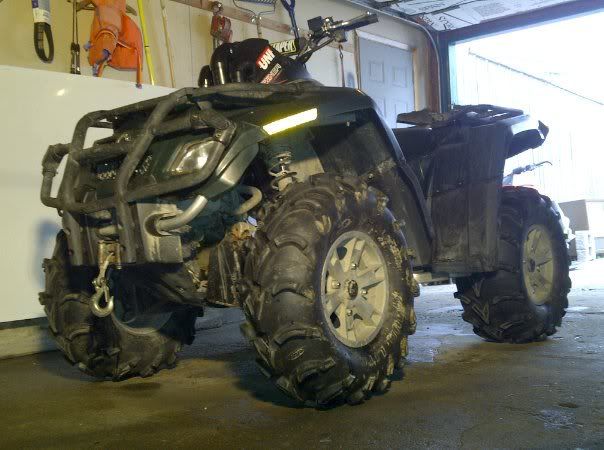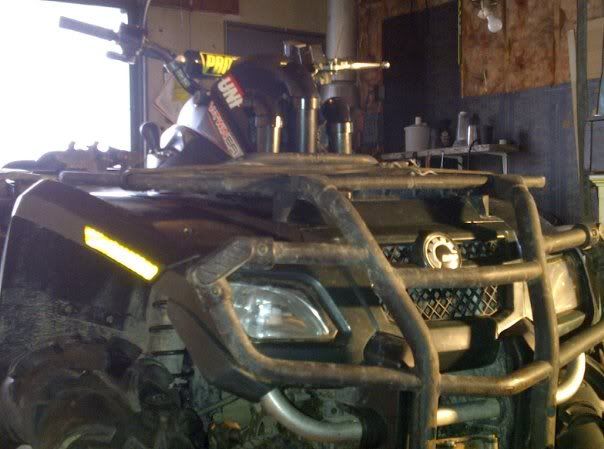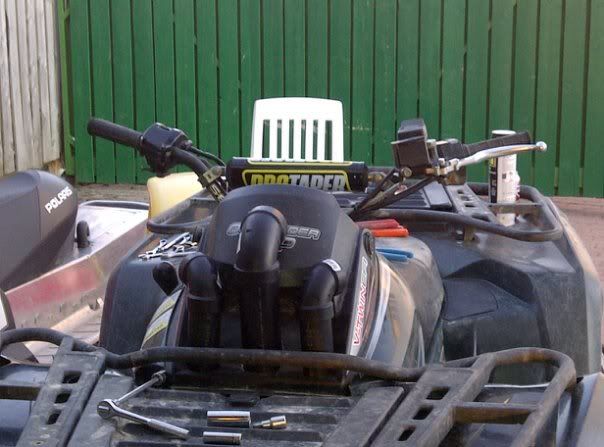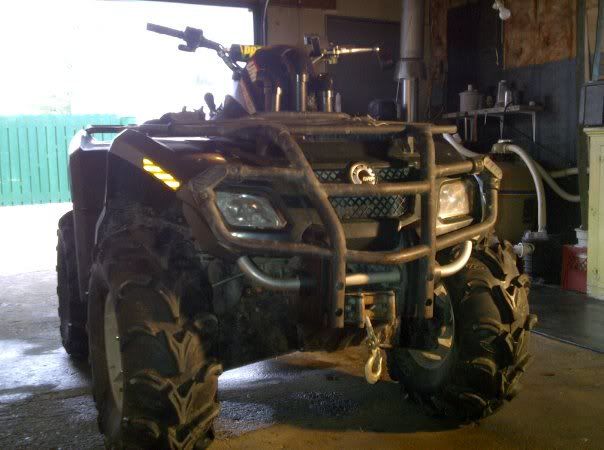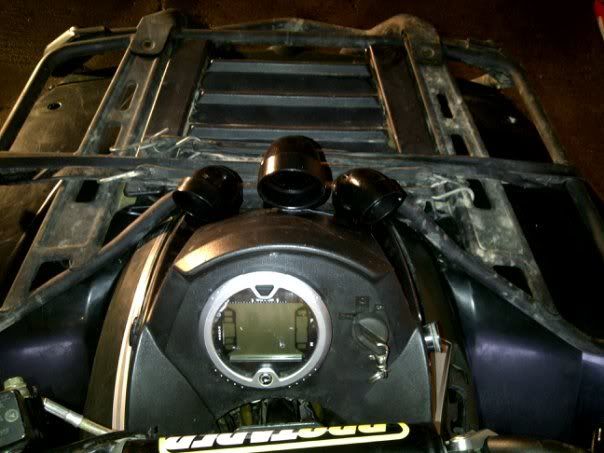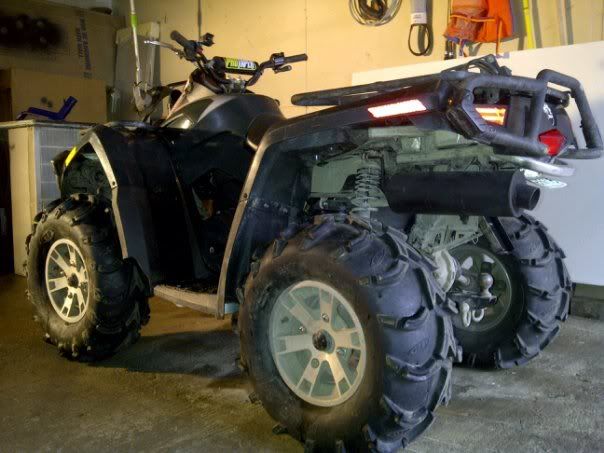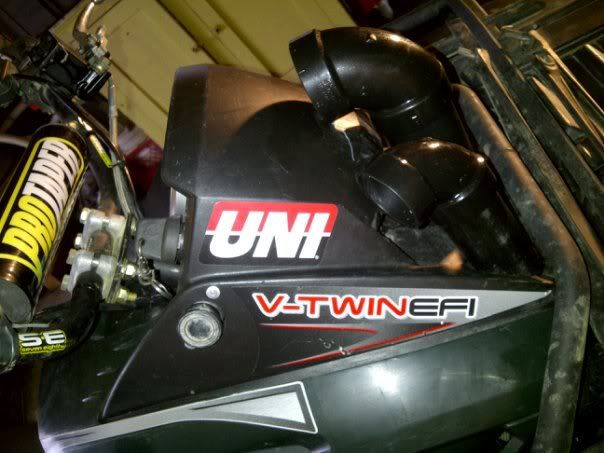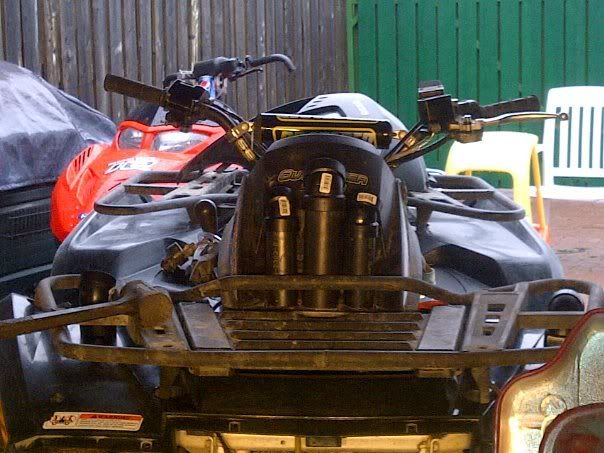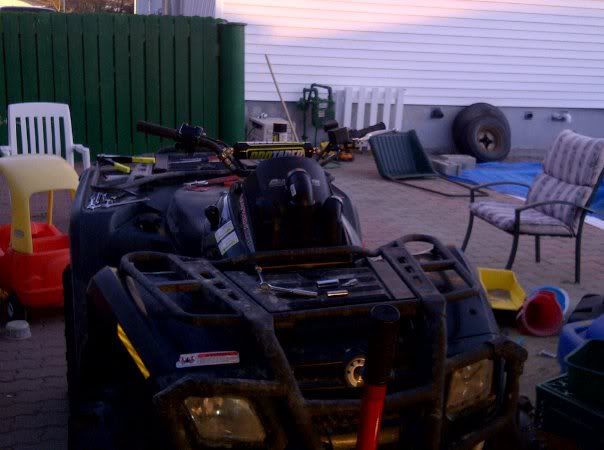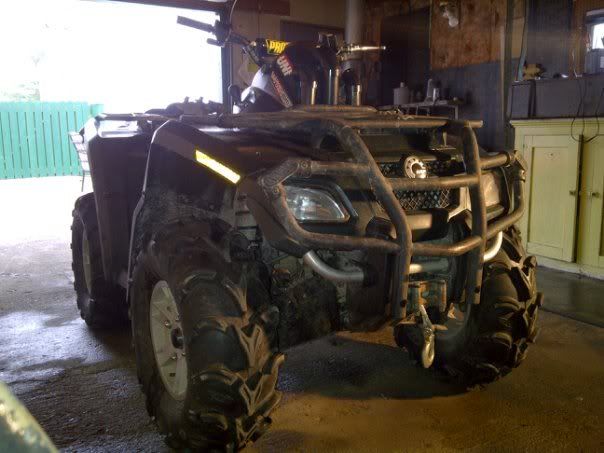 Great Job Buddy!!!! Now let's go dunk her good!!!