Post by 80ZGuy on May 28, 2011 21:49:21 GMT -5
The next project on Dan's list (01cummins) was a custom front bumper for his Outty 500 since he decided that the bike looked better with no front rack or stock bumper...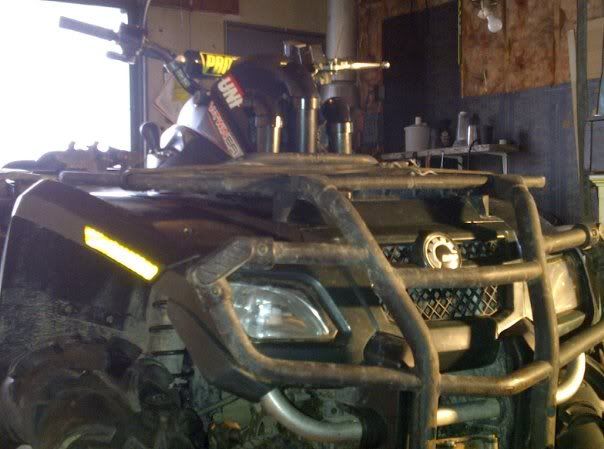 Some frontal protection was still needed and after a bit of research online he decided that a GNCC/Xxc style was in order, except for the price is outrageous and anyone else could have the same thing...Not cool. These are the inspiration for this build.
The CanAm Factory Xxc/GNCC Bumper: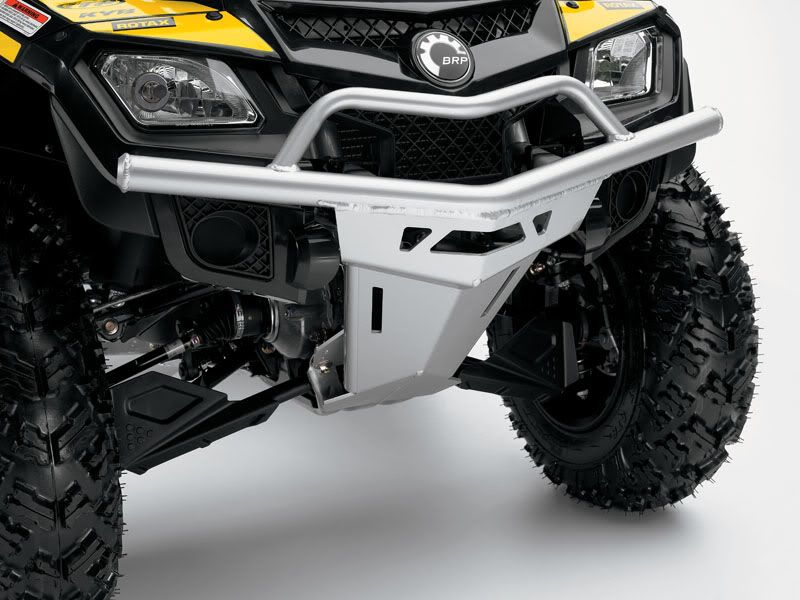 The AC Racing Bumper:
And so the build began...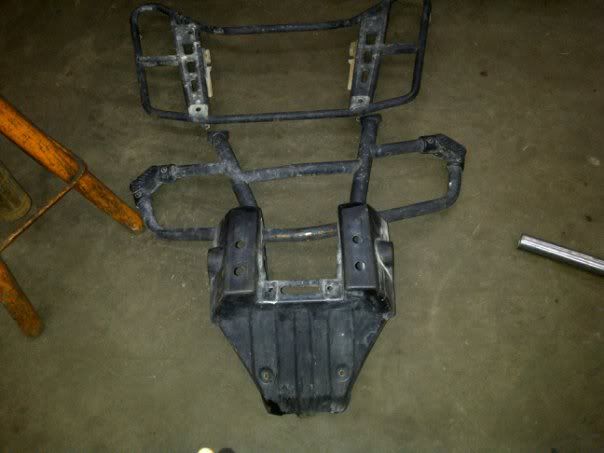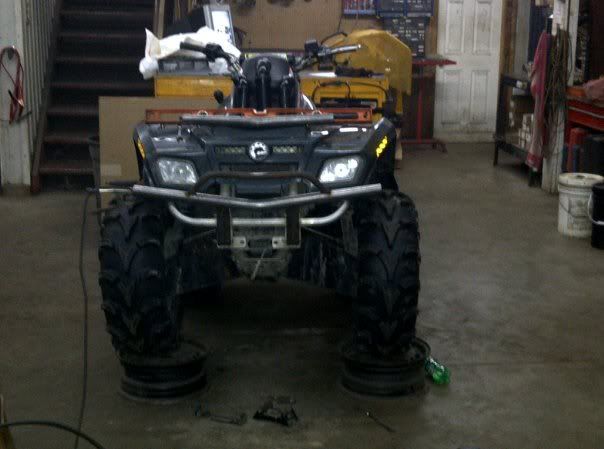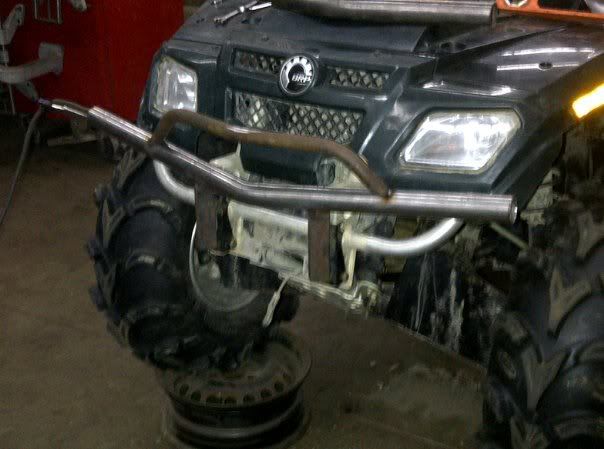 After night #2 we had perfected the prerunner style bar and mounted it with angle iron mounts...So onto skid plate building on night #2 of the project...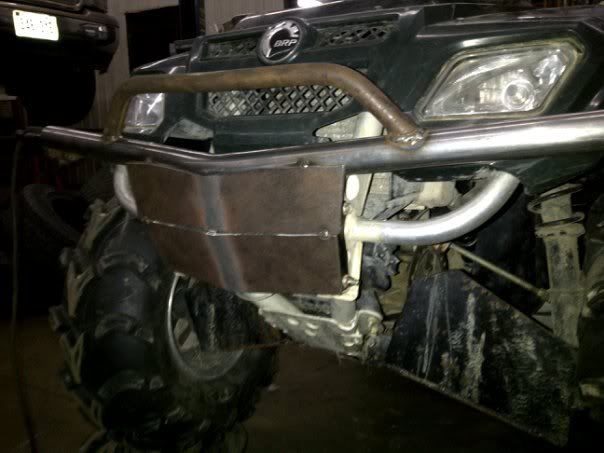 Nope...Mad Max 2011, this is no good and isn't gonna work so we cut it all apart and started all again with just the prerunner bar...Now mounted it using the same size steel bar and after trying a few different looks there and no luck with angling the front mounts, on night 3 we decided on the final "look". We also decided that in the name of cosmetics and a factory look that the original plastics must be reused and modified accurately to fit...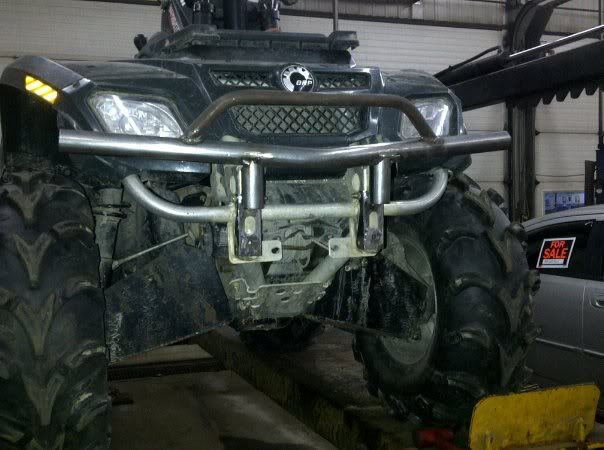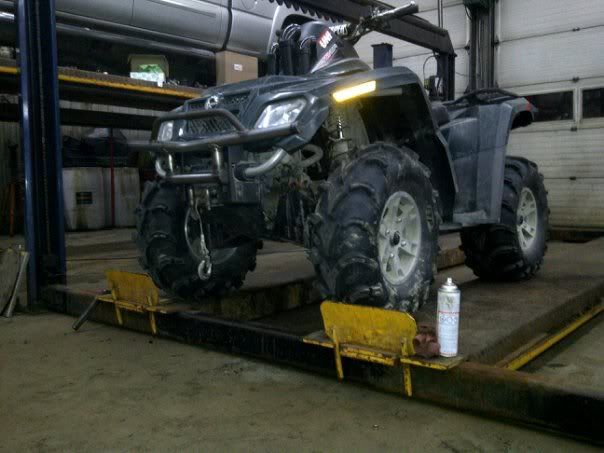 On day #4 Dan cleaned up all the welds with buffing wheels and applied the rubberized box liner tough coat finish...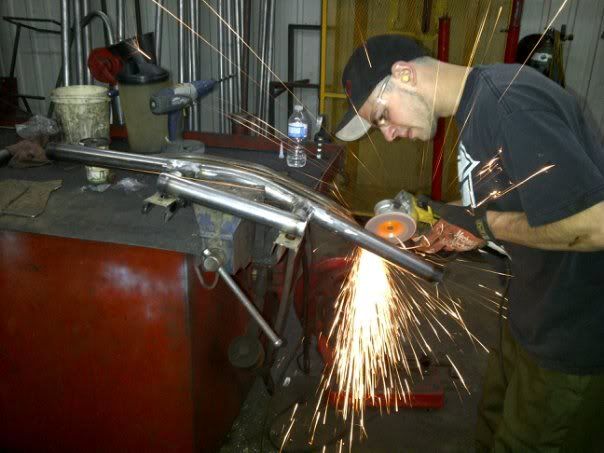 After removing the front rack it leaves a hole in the front plastic where access to the fuse box, rad, winch relay block, brake fluid is located so Dan fabbed up a filler plate out of diamond plate aluminum...The GNCC replacement fillers are thin plastic, which won't stand up to Dan's riding style or our Northern Ontario trails...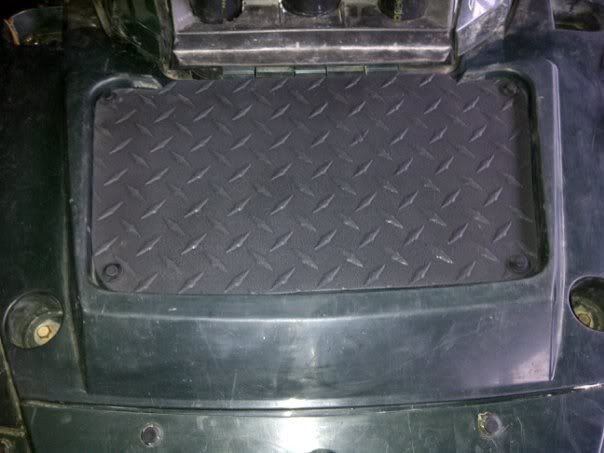 After spending what seems like forever we got it mounted for the final time...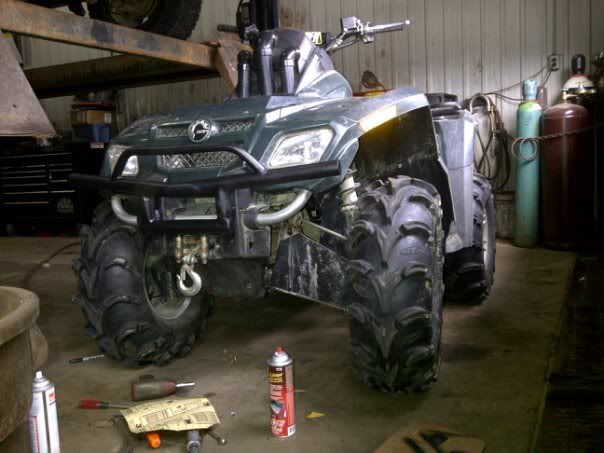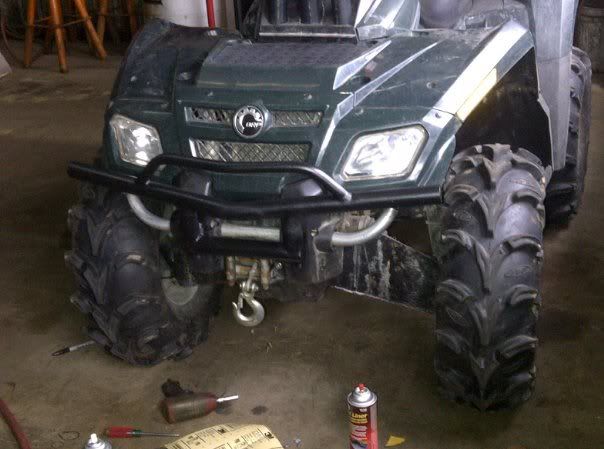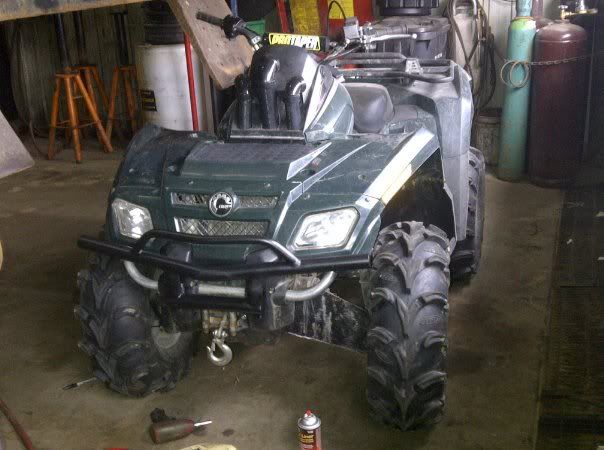 So after 4 days totalling over 20 hours of trial and error, Dan came out with killer one-off custom front bumper for his Outty that truly makes his bike unique, and the gratification of building it with his own 2 hands...Built NOT Bought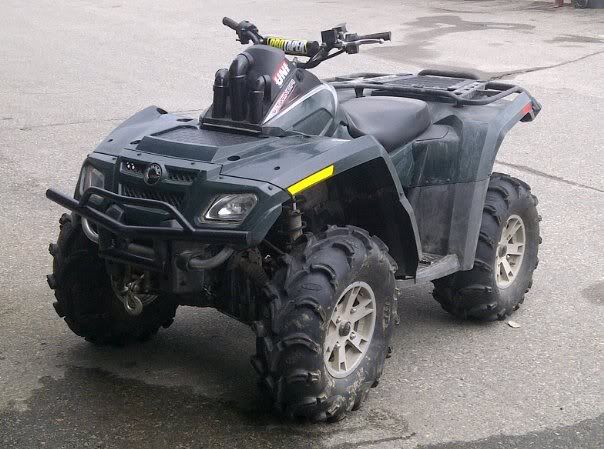 As Dan likes to say:
"Some of the best projects come out of a backyard garage"