Post by 80ZGuy on Jun 6, 2011 20:14:14 GMT -5
Today a couple of buddies and I rode up to the Grassy River High Falls, we took along 2 new Timmins residents looking for somewhere to ride, however they were both riding dirtbikes. A CR250 and an RM85...I think they enjoyed themselves but I think the trail was somewhat beyond what they expected...But they had fun none the less.
Last time we rode up there the trail was in desperate need of cleanup of fallen trees, widowmakers, and overhead obstacles...So we took along the chainsaw and cleared as we rode, it worked well since it allowed enough time for the new riders to catch up and take lots of breaks...Someone else had cleared a lot of the first batch of fallen trees, but there were about 7-8 more down this time, so we took care of them as well as widening in a couple tight areas that had previously been cut open just not wide enough...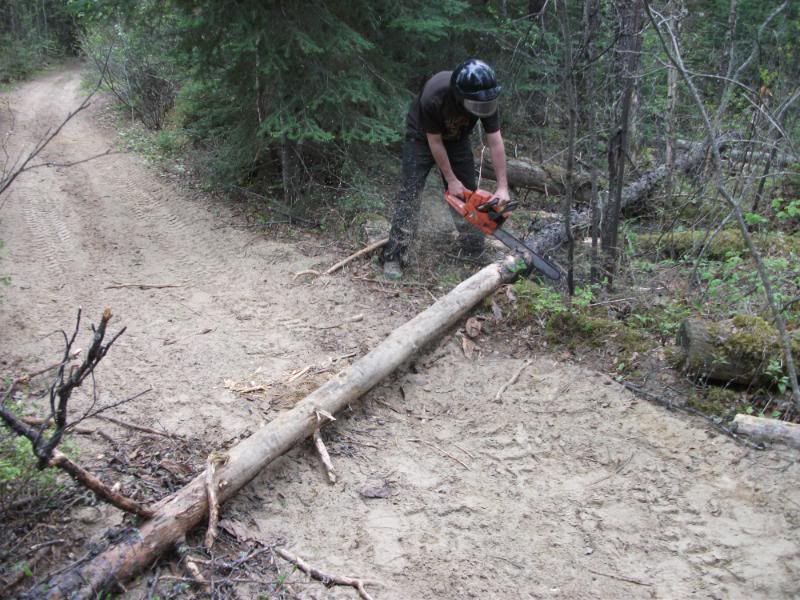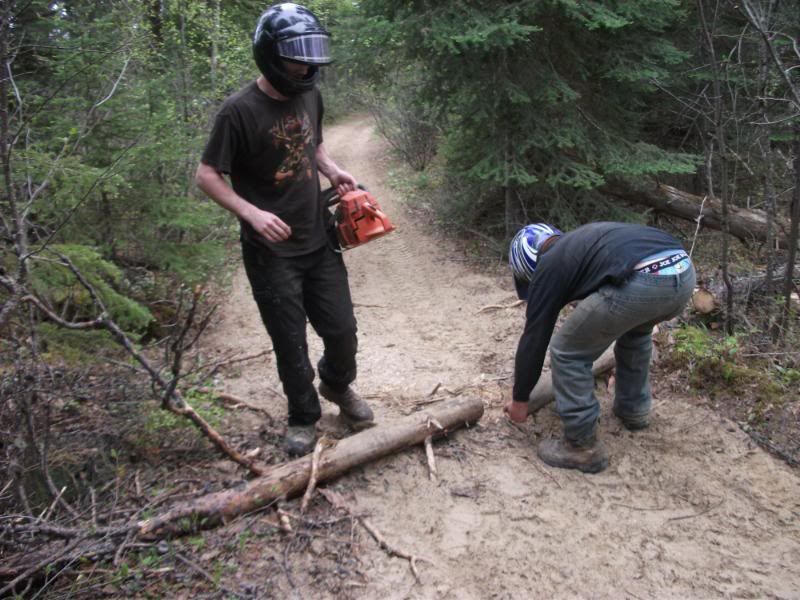 The trail is in great shape except for the final hill down to the campsite, the runoff has really cut a deep rut into it that needs to be filled to make the hill safe again, we are hoping to take care of this during a camping excursion later this summer...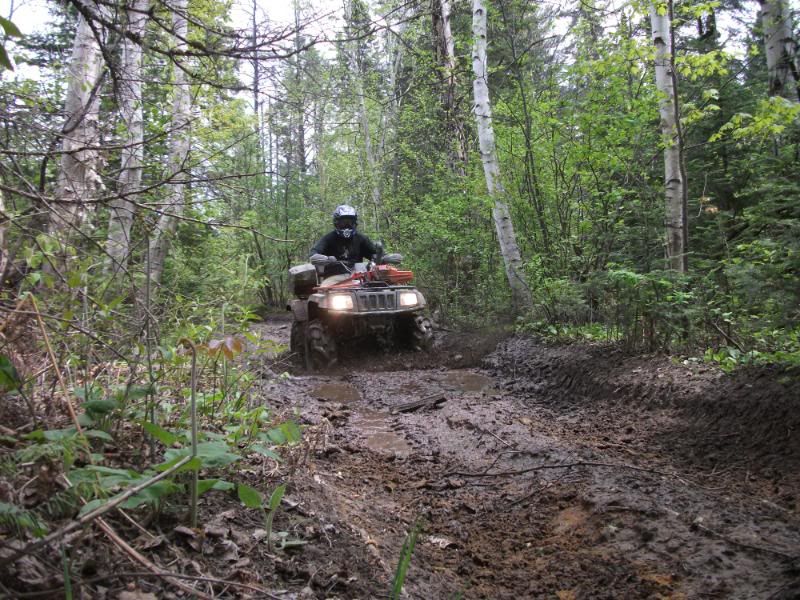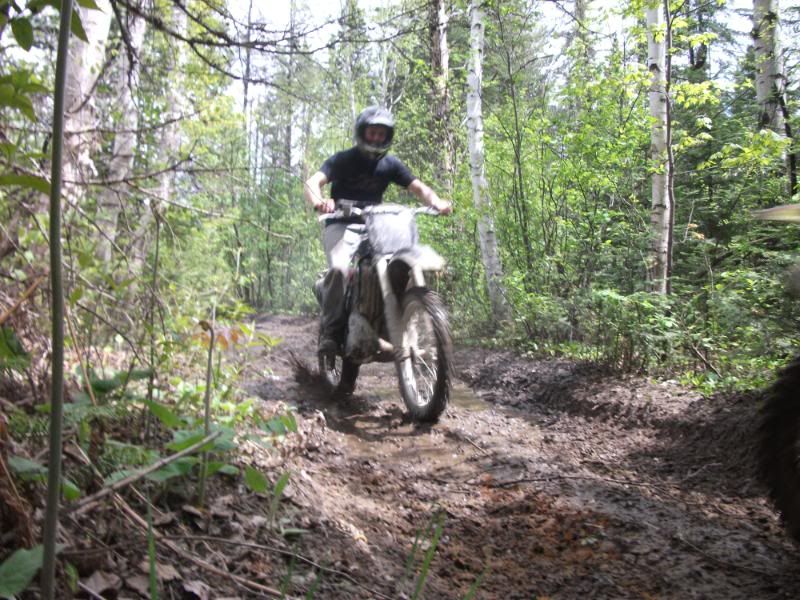 One of our riders was also out on his brand new Suzuki King Quad 750 from Guiho Saw Sales, Clint and Albert hooked him up with a killer machine!!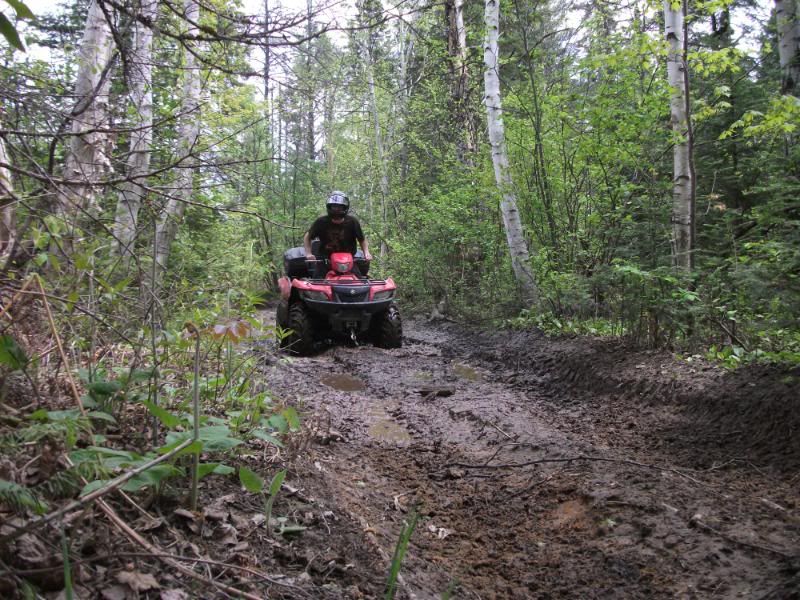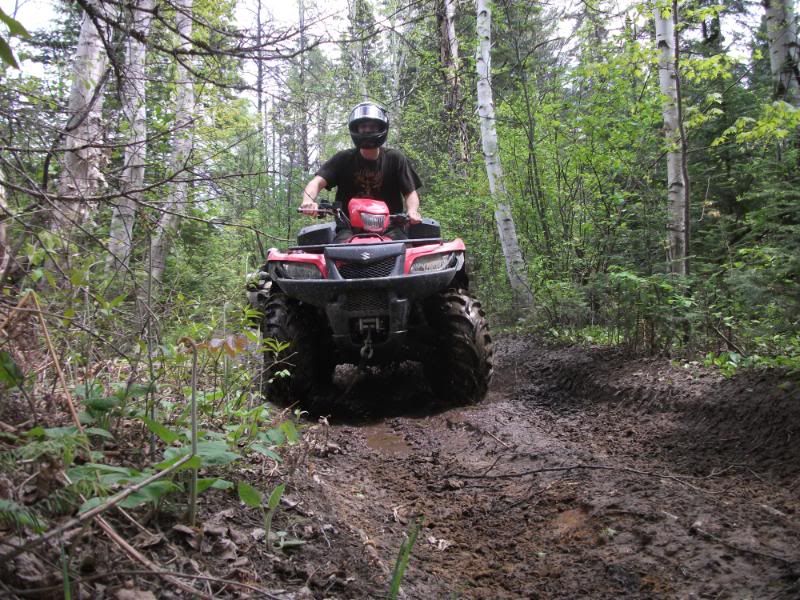 The main reason I wanted to get back up here so soon since the last time was that I heard that the water levels had gone back up because the dam had been opened recently...Well they are back up for sure and the river is back to it's glory!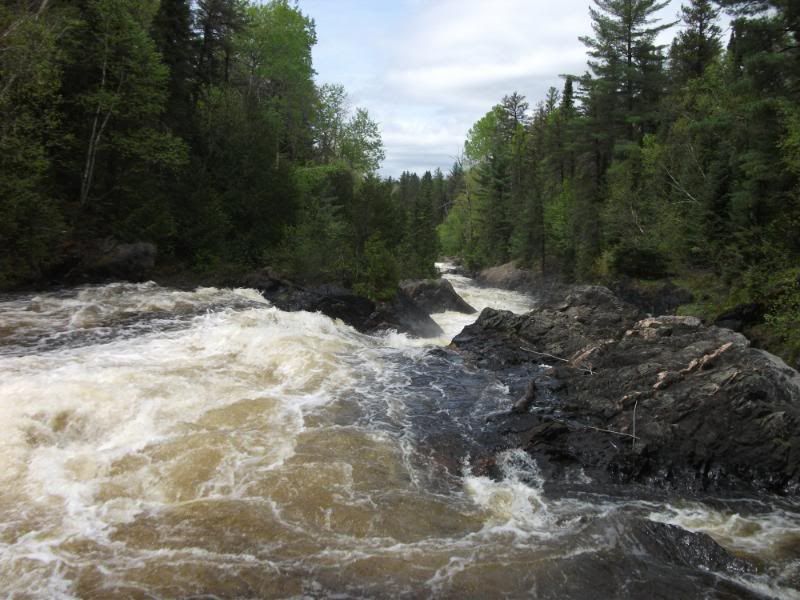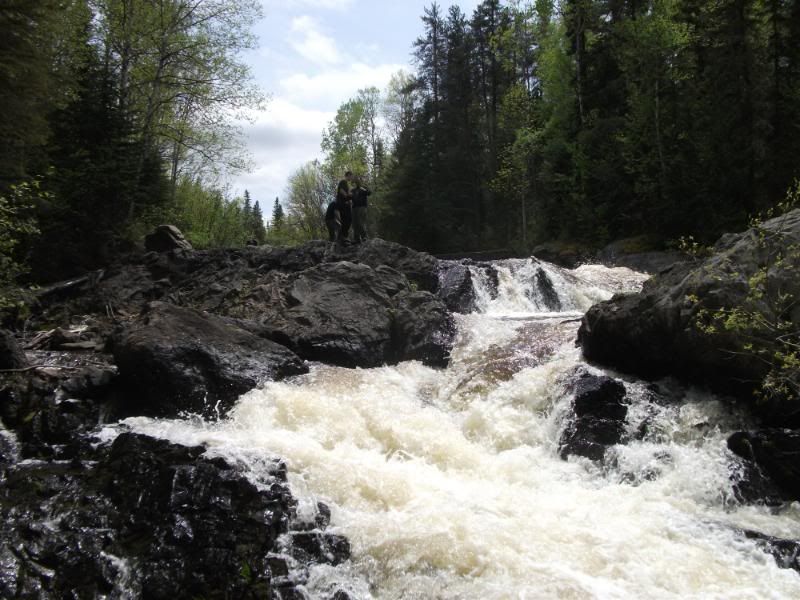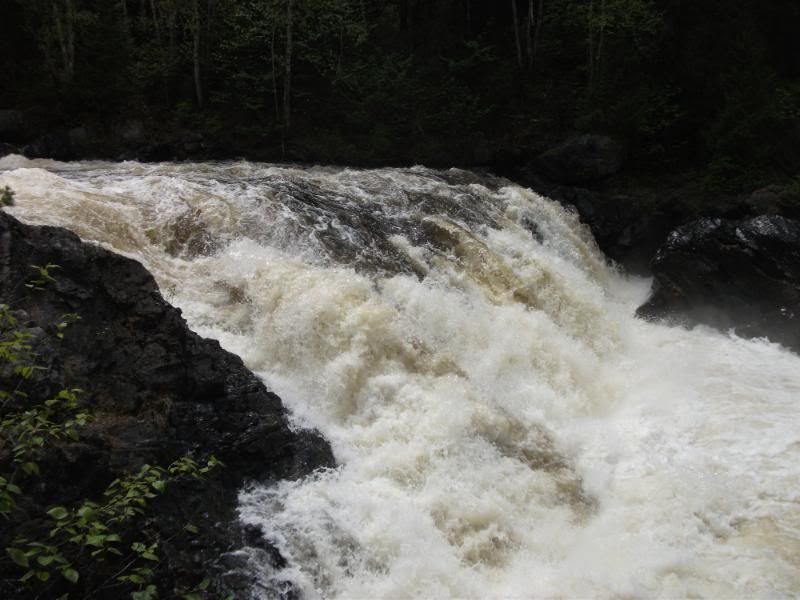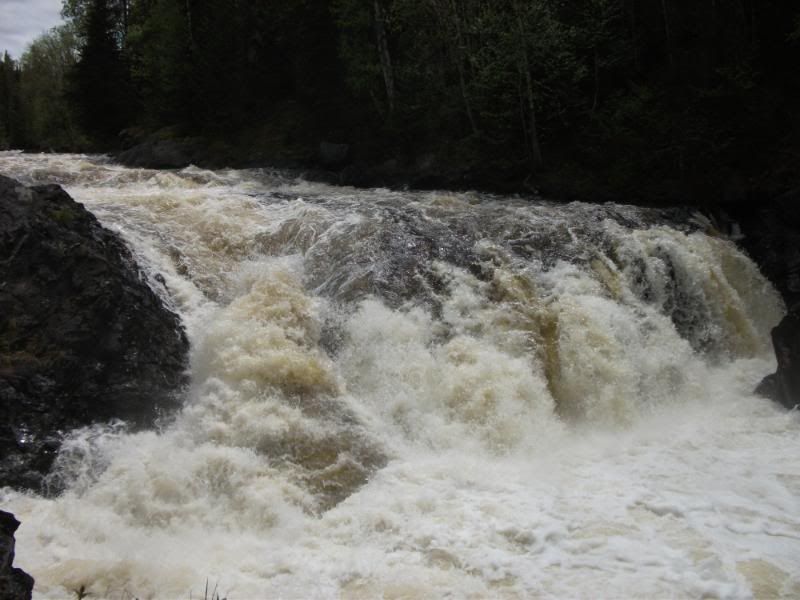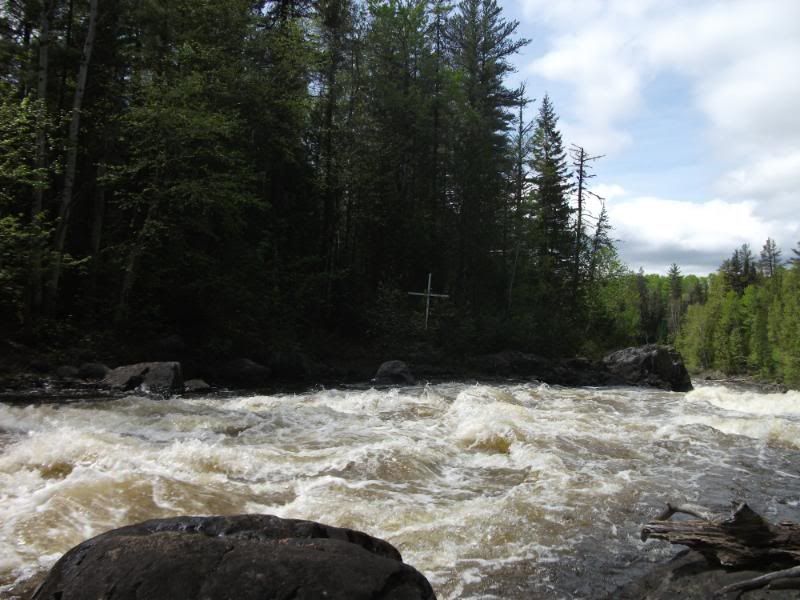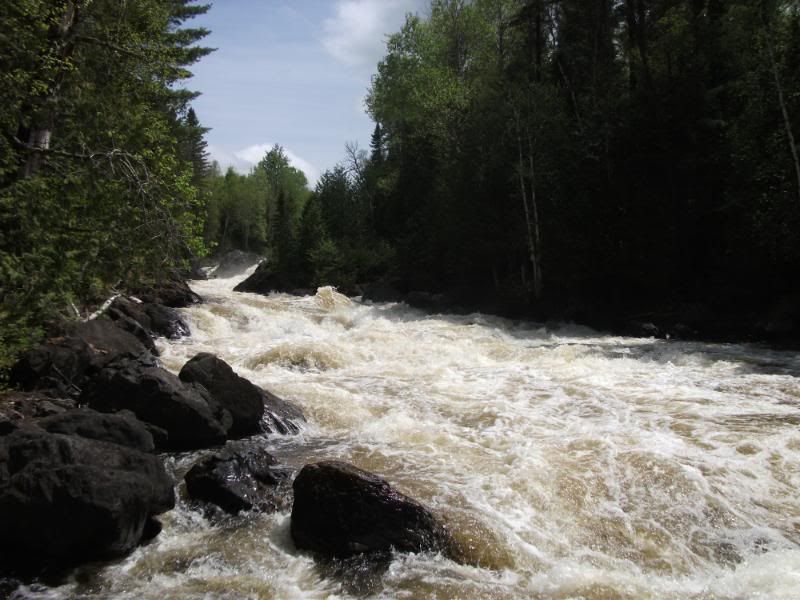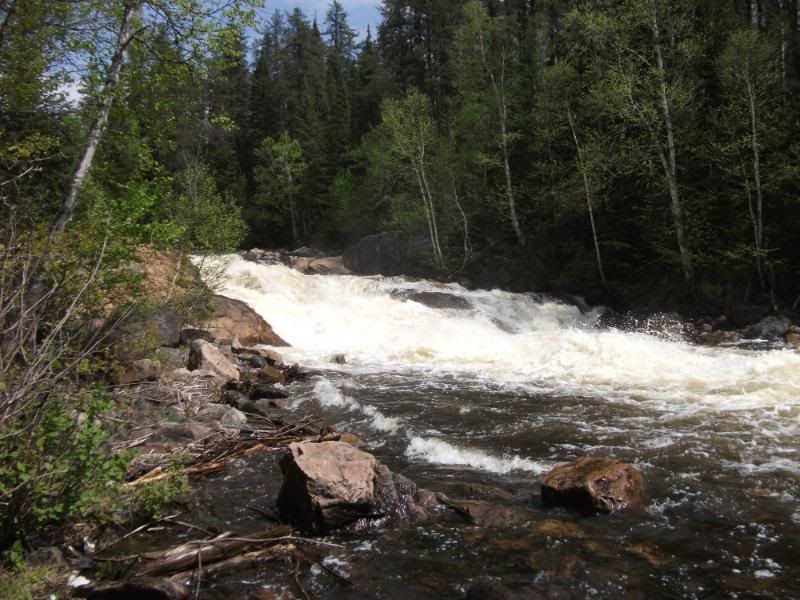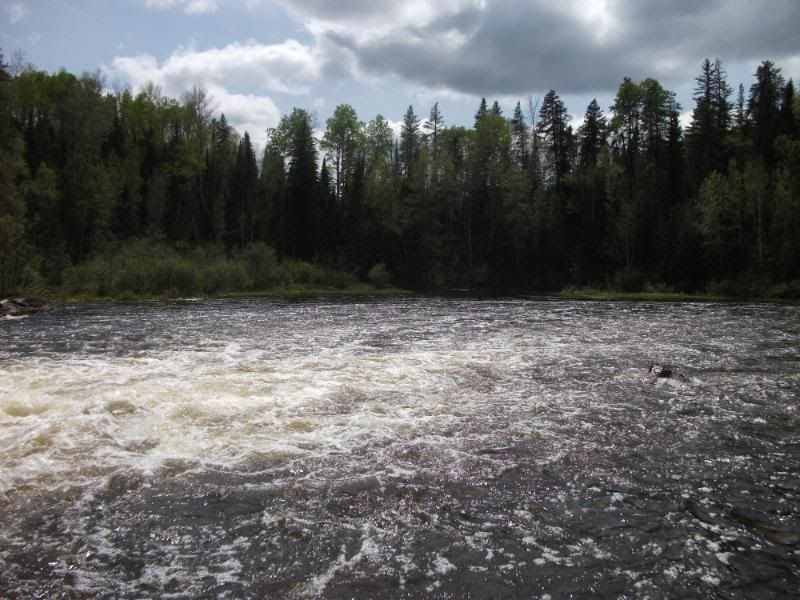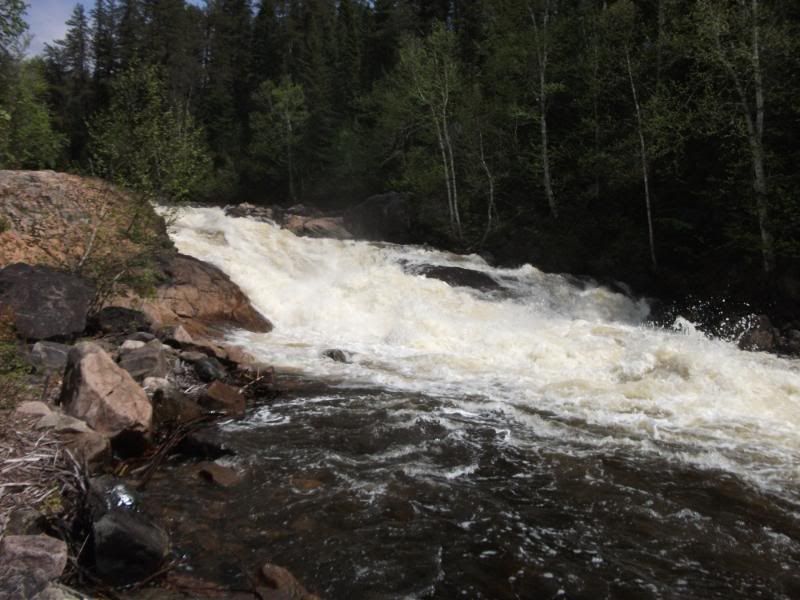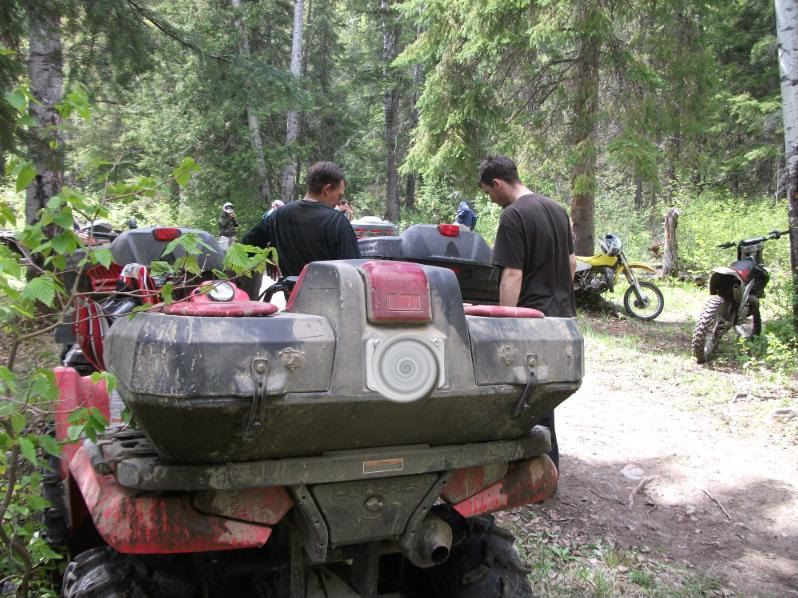 The trail was fairly busy today, we met up with a group of 3 other ATV's, happened to be Steph Gallant out with his crew for a ride, then met up with a group of about 10 other ATV's at the campsite again riders I knew, and then on the way back we met up with 2 Grizzly riders again someone I knew...Looked around and spent quite a bit of time at the falls but did not see anyone on the west side at all...Maybe all gone down the river by the time we got there...In any case it was a great day for a ride 47kms worth!!